Hundreds of Americans Have ISIS Associations, Says Rep. Mike Rogers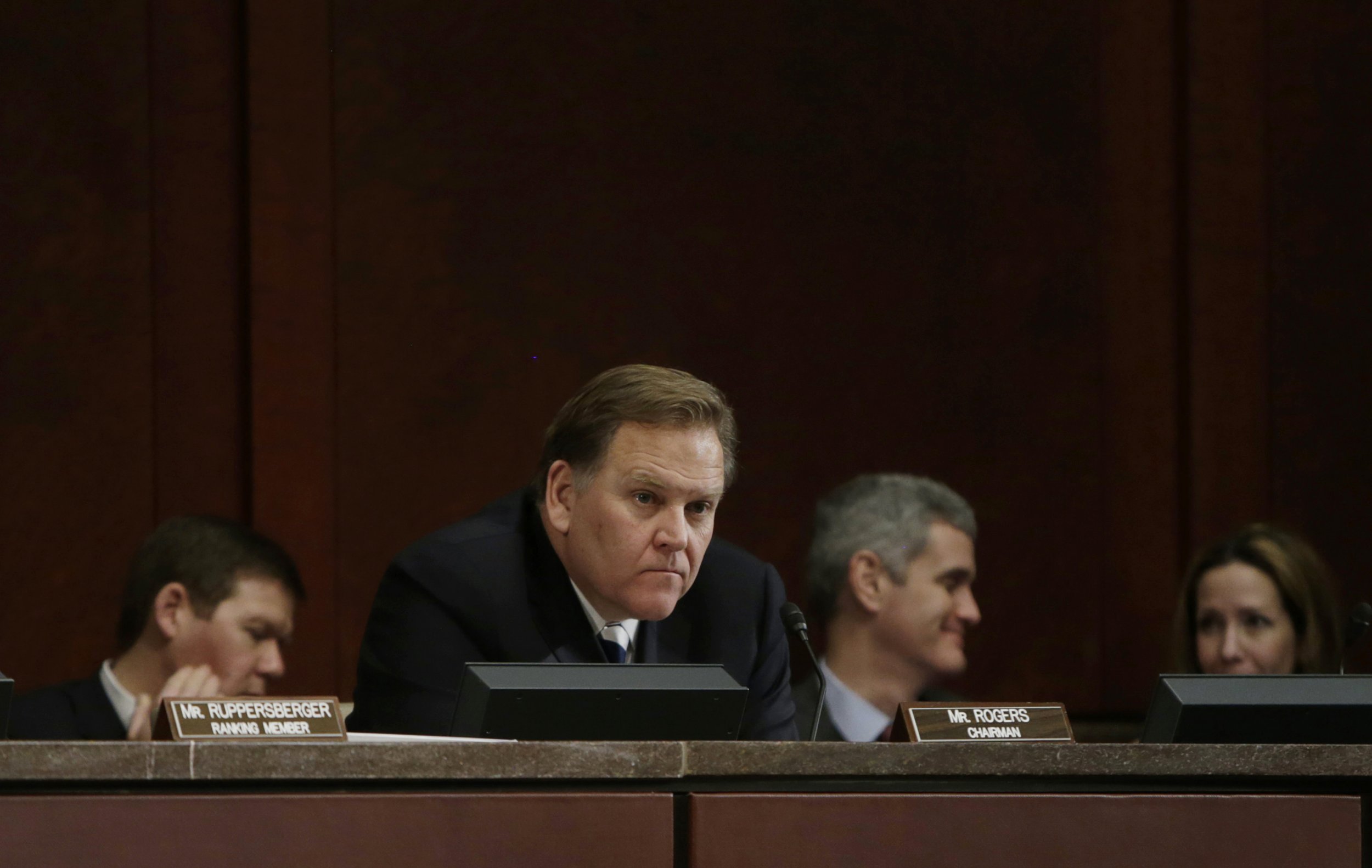 President Barack Obama should take stronger action against the threat from Islamist militants and U.S. foreign policy is falling apart over a raft of global conflicts, U.S. lawmakers said on Sunday.
Rep. Mike Rogers, a Michigan Republican and head of the House Intelligence Committee, said President Obama's foreign policy is "in an absolute free-fall" as Islamic State (IS), the group formerly known as ISIS, continues to gain territory and power across Iraq and Syria.
Speaking on NBC'S "Meet the Press," Sen. Dianne Feinstein, a California Democrat, echoed Rogers and said Obama is a "too cautious" in his approach to IS.
Citizens from the U.S., Britain and U.K. who return home after training with IS represent a "very serious threat" to the U.S., Rogers said on "Fox News Sunday." Rogers said the U.S. should look to prosecute American citizens who train overseas to deter others from going.
Rogers believes hundreds of U.S. citizens have trained with IS at some point. "I'm very concerned because we don't know every single person who has gone and trained and learned how to fight," he said.
Attorney General Eric Holder said "dozens" of Americans are among around 7,000 foreign fighters, Reuters reports.
On Friday, the United Kingdom raised its international terrorism threat to "severe" in response to the threat from IS. While there is no evidence of an imminent attack on Britain, a change in the threat level means that an attack is still "highly likely," Home Secretary Theresa May said.
Concerns over the link between the U.S. and IS have increased after two Americans, including 33-year-old Douglas McArthur McCain, died in Syria after fighting alongside ISIS.
Rep. Dutch Ruppersberger, a Maryland Democrat, said in an interview with CNN's "Meet the Press" on Sunday that there isn't enough intelligence to determine whether an attack on the U.S. is "imminent," but, "If we need to protect ourselves from ISIS, we will."
"You don't tell an enemy you're coming in to attack them. I think you will see action within the next week or so," Ruppersberger said.