Mexico has recovered more than 400 archaeological treasures dating back hundreds of years after they were seized in the U.S.
The 428 artifacts include arrowheads, spear tips and knives, in addition to tools and hide scrapers dating back to between 900 A.D. and 1600 A.D. They have also recovered fossils of a 60-million-year-old marine oyster.
The treasures were handed over to Mexico's consulate in Portland, Oregon, by the U.S. Customs and Border Protection Office.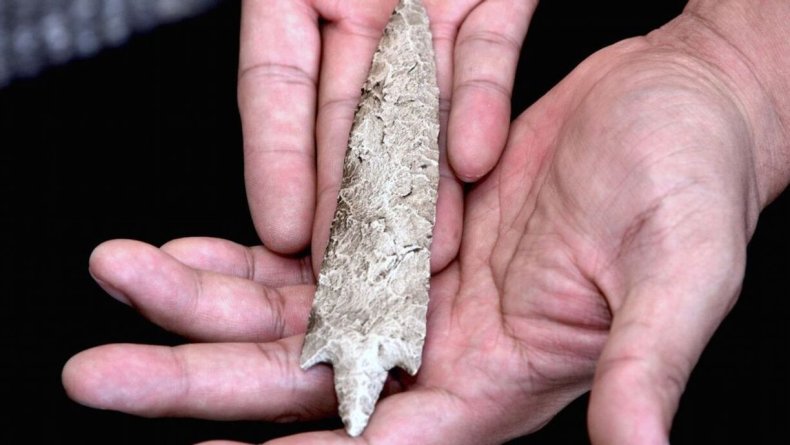 Mexico's National Institute of Anthropology and History (INAH) released a statement on Tuesday obtained by Zenger News, that said "the INAH received a lot of pieces from desert cultures, such as projectile points, flint knives, shell and bone artifacts, marine fossils and organic elements.
"They were seized by the United States Customs and Border Protection Office and delivered to the Mexican Consulate in Portland."
The Institute said that it had received the items from the Mexican Ministry of Foreign Affairs after the ministry received the items from the United States.
The Mexican authority also said: "During the act of formalization of the delivery, held at the headquarters of the Ministry of Foreign Affairs, the efforts made by the U.S. government were highlighted, whose Customs and Border Protection Office seized the lot of objects belonging to ancient cultures settled in the north of Mexico and delivered them to the Mexican Consulate in Portland, Oregon."
The Deputy Director of the Registry of Movable Archaeological Monuments of the INAH, Jaime Alejandro Bautista Valdespino, who supervised the handover, said that, according to preliminary information, the items, transferred to Mexico via diplomatic pouch, date back "to the Late Postclassic period (900-1600 A.D.) and are associated with human groups from the desert cultures, which settled in the territories now occupied by the entities of northern Mexico and the southern United States."
The items included arrow tips, scrapers made of shells and bone, and knives. The artifacts that were handed over also included various marine fossils from the Exogyra genus—an extinct genus of fossil marine oysters.
The Exogyra date back some 60 million years, to the Cretaceous period.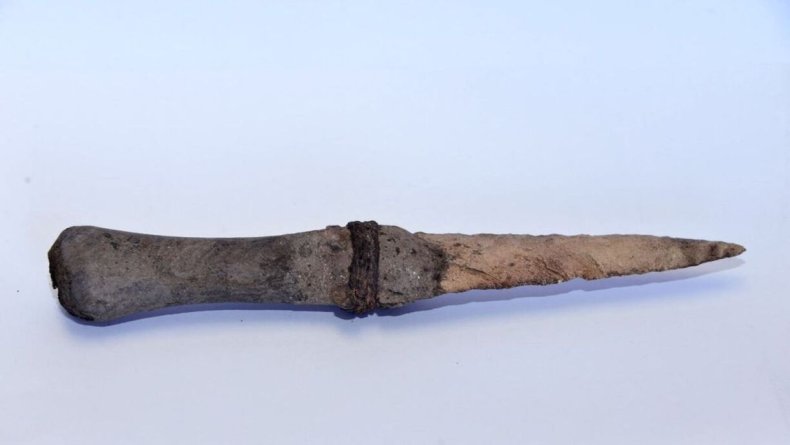 Archaeologist Alejandro Bautista said that each of the 428 pieces "will be protected by the INAH and registered in the Public Registry of Archaeological and Historical Monuments and Zones of the institution, with the possibility that they may become part of exhibitions in museums."
Bautista stressed the importance of maintaining collaborative ties with foreign governments in order to promote a culture of restitution of cultural heritage items and called on people to avoid looting national heritage sites and to refrain from engaging in illegal trafficking.
This story was provided to Newsweek by Zenger News.