Hundreds of Brazilian Prisoners Escape After Prison Riot Over Cancelled Easter Exits Due to Coronavirus
Hundreds of inmates escaped from prison in Brazil Monday after rioting due to having their Easter day-release privileges revoked over COVID-19 coronavirus fears.
The prisoners escaped from four facilities the night before their day-release privileges were set to be suspended due to the pandemic. The Sao Paulo prison authority said "acts of insubordination" had taken place immediately before the prisoners escaped.
Local media outlets have reported conflicting accounts about the number of prisoners who escaped, with some figures as high as 1,000. The actual number is not yet known but officials were said to be tallying a final count, according to Reuters.
Brazilian officials had been set to cancel the temporary Easter releases on Tuesday, due to concerns that the 34,000 eligible prisoners who ventured out in public could bring the virus back to the confined spaces of prison, where the population is vulnerable to rapidly spreading infectious diseases.
"The suspension was necessary because the benefit would cover more than 34 thousand convicts of the semi-open regime that, returning to prison, would have high potential to install and spread the coronavirus in a vulnerable population, creating health risks for employees and custodians," the prison authority said in a statement.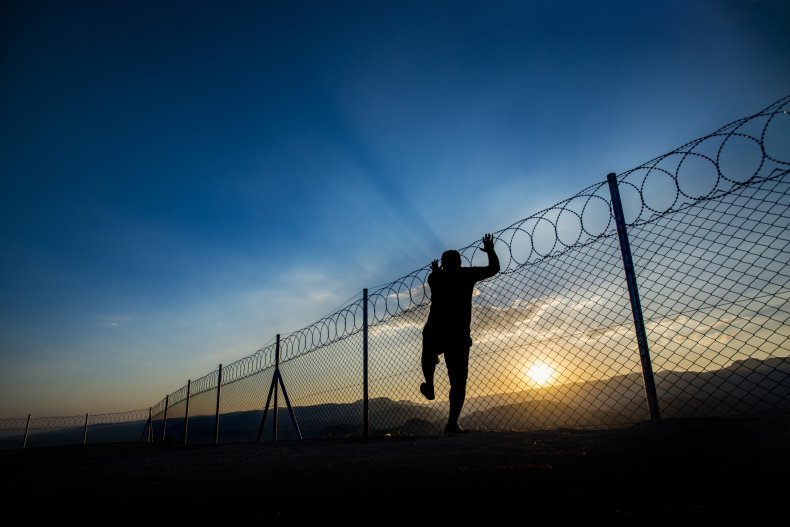 A host of other measures also have been taken in the Brazilian justice system in an attempt to contain the virus, including suspending trails and some other court activities.
Escapes were said to have been made from prisons in Mongaguá, Tremembé, Mirandópolis and Porto Feliz. Brazilian outlet Globo reported that around 400 inmates escaped from the Mongaguá facility.
Authorities including military police quickly began tracking down the escapees, with the prison authority claiming that 174 had already been detained only hours after the escapes.
There were 234 reported cases of COVID-19 in Brazil as of Monday. Reports emerged Friday that Brazilian President Jair Bolsonaro tested positive for the virus, but the president quickly denied that he had the virus and said a second test had come back negative.
Bolsonaro and at least two of his associates who were later confirmed to have contracted the virus had met with U.S. President Donald Trump the previous weekend, prompting concern that led to Trump also getting tested. The White House announced Saturday that Trump had tested negative.
American experts have also warned that prisons could easily become overwhelmed by COVID-19 if an infection is introduced to the population. Federal prison officials have barred inmates from receiving visits from family, friends and attorneys for at least the next 30 days over fears of spreading the virus, according to the Associated Press.
Around 175,000 people are currently in federal custody. The total population of prisoners in the U.S. numbers close to 2.3 million, with similar fears of spreading the virus also being felt at state and local facilities.