Hundreds of Christians Attend Indoor Sermon, Concert Maskless, Without Social Distancing
Videos posted to social media appear to show hundreds of young Christians mingling at a recent event in Branson, Missouri without adhering to social distancing guidelines or wearing face masks despite the worsening COVID-19 pandemic.
Attendees of "Xtreme Winter," an indoor Christian gathering that bills itself as "the ultimate winter student experience," did not appear concerned about the risks to public health posed by not following the restrictions, according to a Wednesday report from Nexstar Media Wire.
"I think the precautions they're taking are very good, and we try to follow that as best as we can, but we're not fearful of COVID," attendee Grace Daniels told the outlet. "We have a greater God on our side."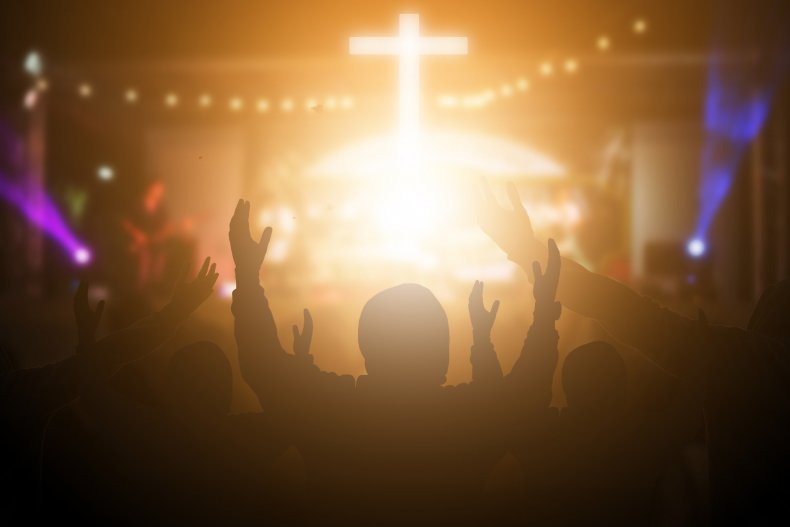 On Monday, crowds gathered at the 4,500 capacity Branson Convention Center to watch performances by artists including "gospel-rap" performer Lecrae and "faith-based" singer Riley Clemmons, along with sermons and a special appearance by evangelical former NFL player Tim Tebow. Videos of the event posted on Instagram show closely gathered attendees, many with bare faces.
Some expressed confidence that their faith would protect them from the highly contagious and sometimes deadly virus, but local officials appear to have less confidence. An ordinance requiring face coverings applies to all regardless of faith, although it exempts those under 13 and some with specific, documented, medical issues.
Businesses and organizers of public events who violate the ordinance are liable for a relatively small $100 fine, although penalties can also include "potential revocation of business license and other permits."
"It is unlawful for any person operating a public space to allow any person in the public space who is not wearing a face covering unless that person is excepted from wearing a face covering as provided in this Article," the Branson ordinance reads.
A notice about COVID-19 on the Xtreme Conferences website insists that "your safety is our #1 priority," promising that "we will be taking necessary precautions to help protect everyone in attendance" at the Branson event.
"We are in constant communication with local authorities and will follow their guidance at the time of the conferences," the notice reads. "By registering, you agree to adhere to any safety guidelines put in place at that time."
"These guidelines may change as we get closer to December and could loosen or tighten based on current public health conditions at that time," it continues.
The notice goes on to list several guidelines including a promise that "groups will be seated in small pods with 6 feet of distance from other groups," and a recommendation that "all attendees who are able should wear face coverings when not in their seat." It also urges attendees to not line up at the convention center sooner than an hour before the event, which it said would be held "at a reduced capacity with plenty of room to spread out."
It is not clear whether the safety guidelines changed before the event. The event website shows that a "new session" was added after reaching "max capacity," with the gathering set to continue until Friday.
"The Taney County Health Department (TCHD) continues to recommend CDC guidelines such as physical distancing and face covering usage as a key measure to slow the spread of COVID-19," a TCHD spokesperson said in a statement obtained by Newsweek. "TCHD has actively worked with local businesses and the tourism community to protect residents and visitors. The Branson Hilton Convention center has been a partner in these efforts throughout the pandemic."
Update 12/31, 4:52 p.m.: This article has been updated to include a statement from the Taney County Health Department.