Hundreds of Crocodiles Stranded at West Bank Settlement, Officials Say They Pose Threat to Public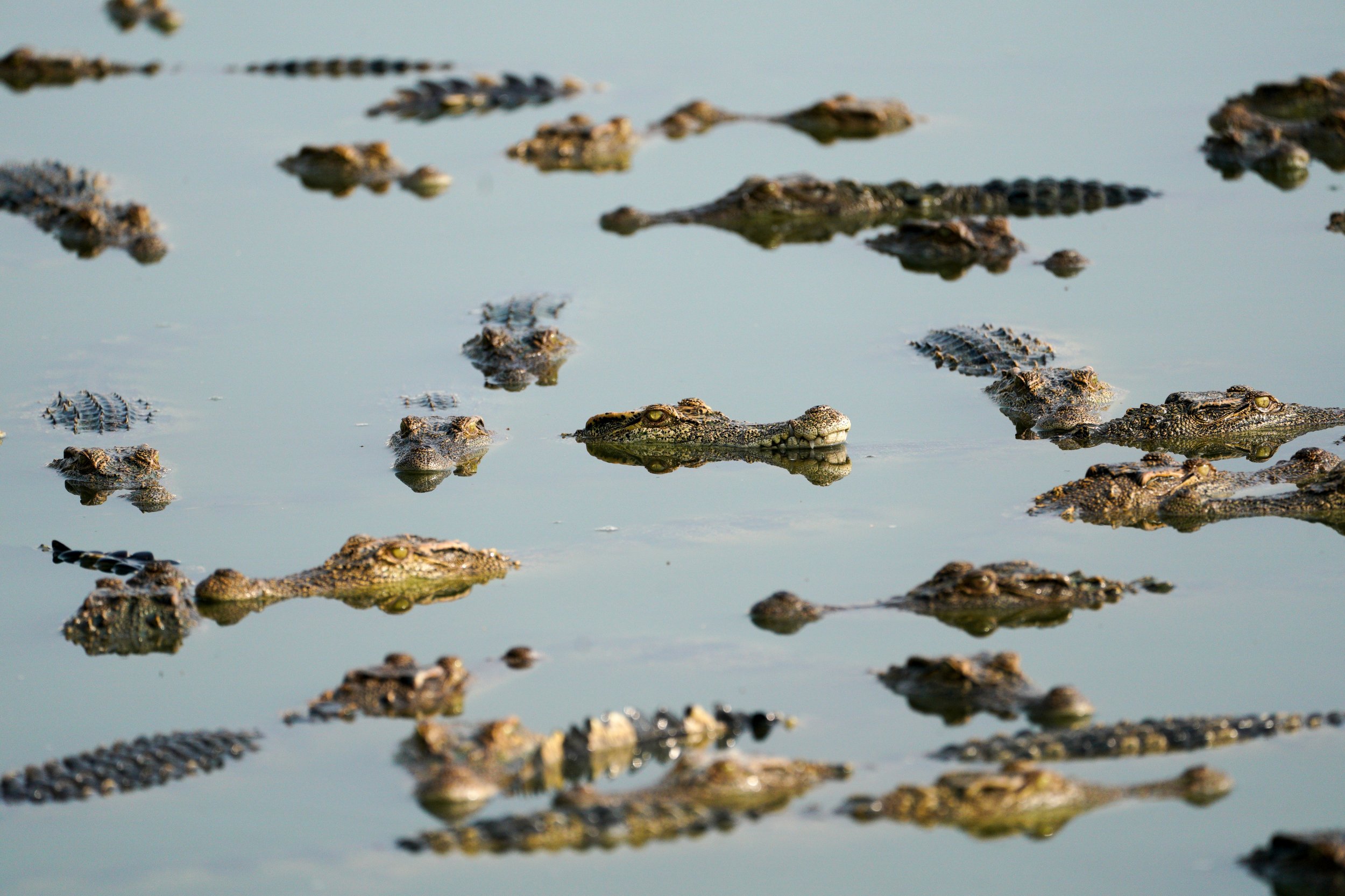 A pair of failed business ventures and stagnation in the Israel-Palestine peace process has left hundreds of crocodiles stranded at an isolated farm in the Jordan Valley.
The crocodiles were brought to the West Bank settlement of Petzael in the mid-1990s. While the move was an attempt to create a tourist attraction, violence between Israel and Palestinians continued, and the business expenditure failed to pay off.
Entrepreneur Gadi Biton subsequently purchased the unprofitable reptiles, hoping to make money by selling their skin. That investment also failed to turn a profit: In 2012, Israel designated crocodiles a protected species, thereby prohibiting their sale for meat or merchandise.
"We found ourselves with hundreds of crocodiles in this farm that no one knows what to do with," said David Elhayani, the head of the Jordan Valley Regional Council. The Associated Press reported that a single worker feeds the crocodiles chickens every eight days.
The languishing crocodiles, which can live to be more than 70, have since begun reproducing, and "their numbers are expected to grow to the thousands in the coming years."
With the population continuing to rise, the crocodiles are increasingly a nuisance to care for, and Israeli officials worry about public safety.
The crocodiles have caused problems before. Dozens have fled before. In one instance, a three-day hunt ensued after 70 of the crocodiles escaped.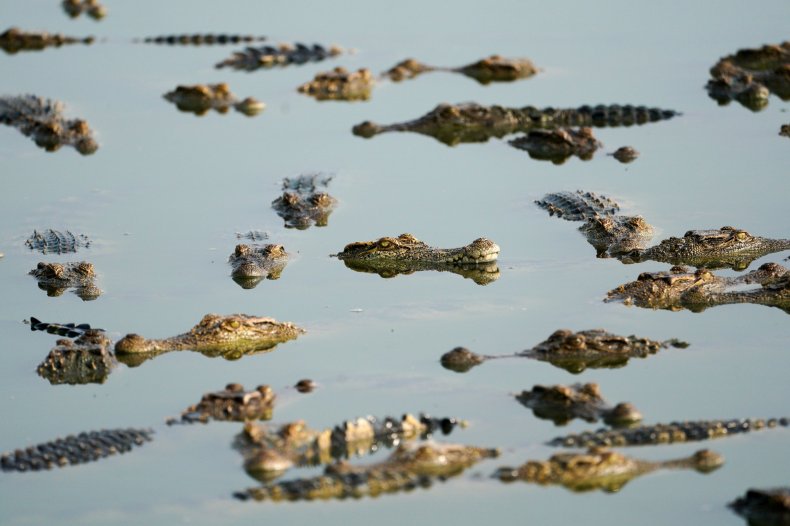 "I don't want to think of what will happen if a crocodile manages to escape and reaches the Jordan River, and then we'll have an international incident. Maybe then someone will wake up and find a quick solution to this problem," Elhayani said.
Biton has attempted to move the crocodiles to Cyprus. But his endeavors have failed, according to Sky News, which reported that "efforts to relocate the crocodiles to Cyprus have failed due to opposition from locals there, although The Cyprus Mail reports that authorities there had been keen to take the animals and launch their own attraction in the same vein as the original pitch for the Jordan Valley."
The monstrous reptiles can reach 20 feet long and weight 2,200 pounds.
Perhaps more importantly for those who fear the crocodiles running loose, the reptiles have the strongest bite ever measured, according to The National Geographic. With a bite reaching 3,700 pounds per square inch, their bite strength is more than three times that of lions, tigers and hyenas.