Hundreds Die in India and Pakistan After Heaviest Rain in 50 Years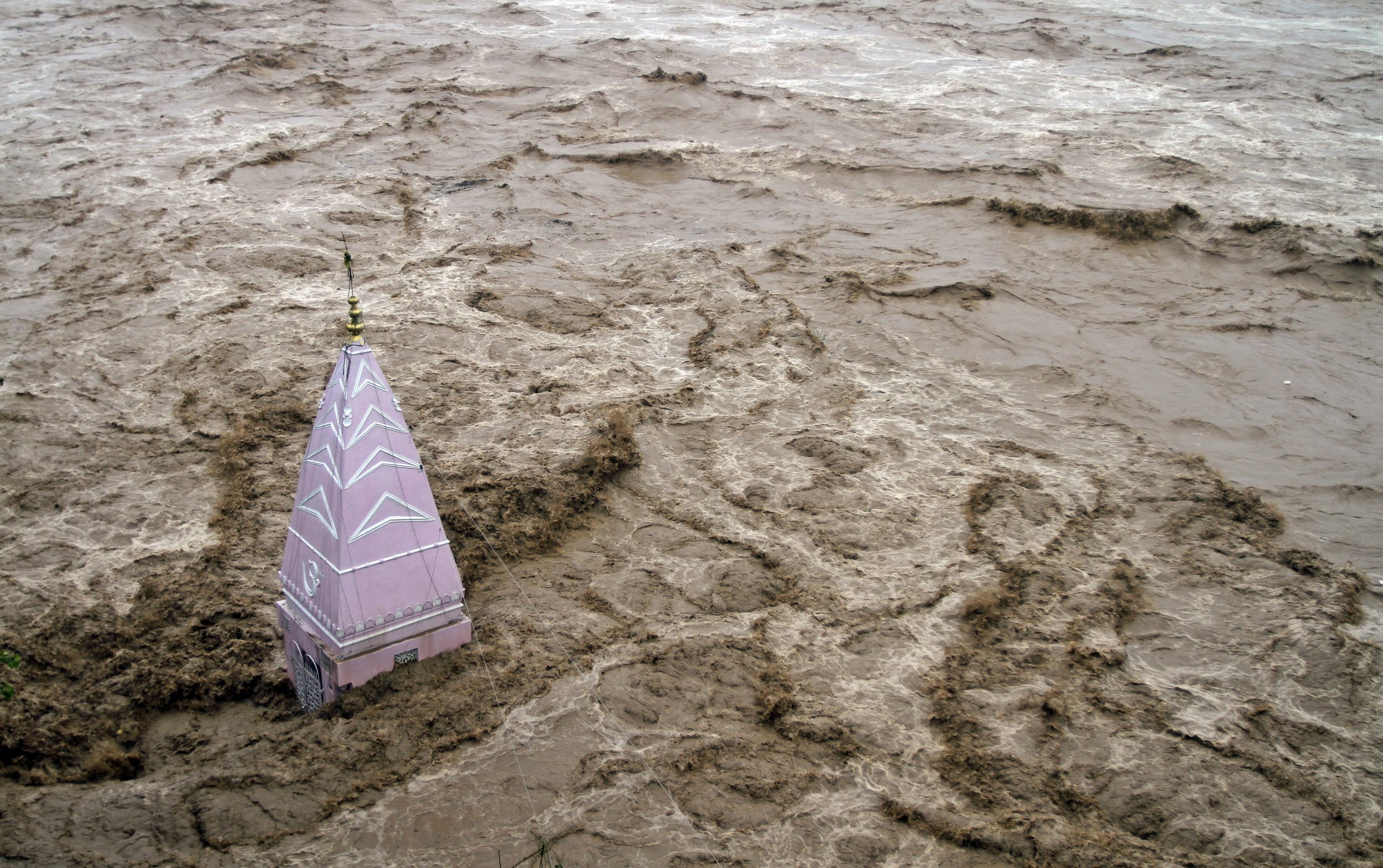 The death toll from the heaviest rain to fall on Kashmir in 50 years rose to at least 420 on Tuesday, with thousands still trapped on rooftops, as criticism of Indian and Pakistani authorities mounted.
On the Indian side of the heavily militarized Line of Control that divides the Himalayan region, the city of Srinagarlay is submerged along with more than 2,000 villages.
"The damage is shocking, people have been stranded on the rooftops of their homes for the last three days in some parts of Kashmir," a senior official from India's National Disaster Response Force said in New Delhi.
The official, who requested anonymity, said he would have deployed disaster response teams earlier, but "we were all caught off guard because there was not a single warning issued by the weather office. The flash floods took us by surprise."
India's meteorological department had forecast heavy rain in Kashmir last week, but the Central Water Commission, which issues flood advisories, has been criticized by Indian media for not warning the state.
Some 47,000 people have been evacuated from their homes in India, where 217 were reported dead by Tuesday. The Indian Air Force has airdropped over 550 tonnes of relief material, and 80 medical teams have established emergency health services in government schools and state-run health care centers.
The flooding is the first major humanitarian emergency under new Indian prime minister Narendra Modi, but also comes at a difficult time for Pakistani Prime Minister Nawaz Sharif, who has faced weeks of street protests aimed at forcing him out.
Soldiers rescued families using boats or airlifted them from rooftops by helicopter after the river Jhelum burst its banks in Srinagar, but many more remained stranded.
LARGE GARRISON
India has hundreds of thousands of soldiers stationed in Kashmir, manning the border and conducting counter-insurgency operations against separatist militants in a decades-old conflict that claimed thousands of lives at its peak but has cooled in recent years.
"Fortunately, it is not raining in Kashmir today and we are now getting a chance to send our teams across the region to help tens of thousands of people who have been displaced," Indian Defense Ministry spokesman Sitanshu Karsaid.
In Pakistan, 203 people were reported killed by the flash floods in Kashmir and adjoining areas.
Saeed Qureshi, an official at the State Disaster Management Authority, said the volume of rainfall had rendered contingency plans useless.
"Nobody can fight with nature," said Qureshi. "We had made a contingency plan, identifying vulnerable populations along the banks of rivers and torrents, but rains with unexpected density wreaked havoc on the hilly areas beyond our imagination."
He said the district of Haveli, which straddles the de facto border between Indian- and Pakistani-controlled Kashmir, had seen 400 millimeters (15.75 inches) of rain in a day, which had "no parallel in the past 50 years".
The International Federation of Red Cross and Red Crescent Societies said this year's monsoon rains had killed more than 1,000 people in India alone.
When flash floods killed 5,000 people two years ago in the Indian state of Uttarakhand, including many Hindu pilgrims, relief authorities were also criticized for their slow response.