Hundreds Evacuated From Los Angeles Area as Wildfire Burns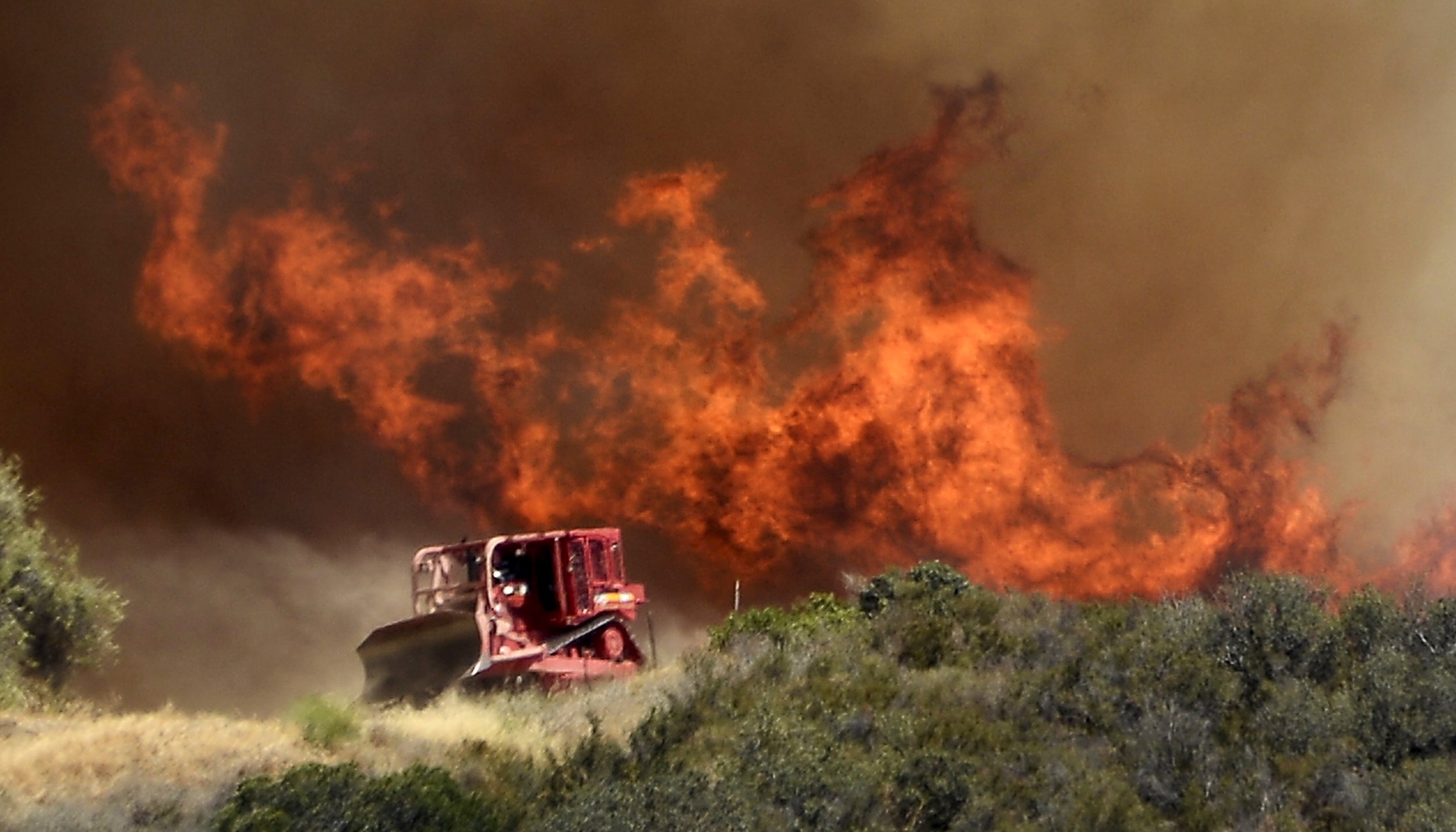 About 1,000 people were evacuated from their Los Angeles-area homes on Wednesday evening because a wildfire was spreading in the Santa Clarita area. About 500 homes were affected as smoke filled the area, and a handful were considered in danger of catching fire. One garage caught fire, but no other buildings were reported as damaged.
The fire began at 1 p.m. on Wednesday, consuming about three acres. Because of strong winds, it grew quickly. The fire tore through about 350 areas on only a few hours. Firefighters were able to make headway against the flames early Thursday morning. More than 450 firefighters were on the scene.
The California drought has contributed to the worst fire conditions in four years, according to the BBC. Wildfires have also affected parts of Northern California, Washington and Alaska.
In addition to fire warnings, authorities have issues an air quality advisory because of the smoke, which can be seen from miles away. A thin coating of ash could be found on cars and lawns, the Los Angeles Times reported.
"Fire is a part of nature," Steve Colf, a long time resident of the area, told the newspaper. "You just have to prepare for it."