Hundreds Expected to Protest Egyptian President's First U.K. Visit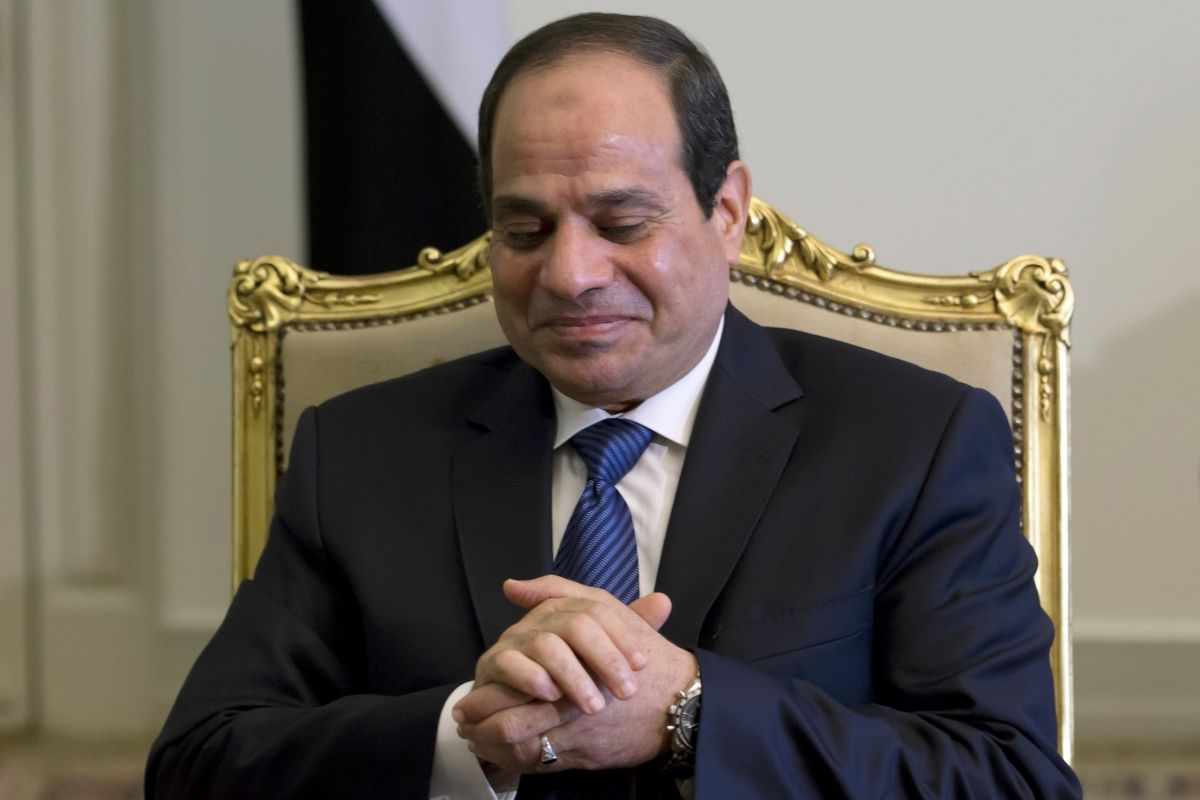 Egyptian President Abdel Fatah al-Sisi arrives Wednesday in Britain to hold talks with British Prime Minister David Cameron at Downing Street, despite protests over his human rights record.
The two leaders are expected to discuss a range of topics including security and the situation in Libya. A Downing Street spokesperson said "no issues are off the table in these discussions" and that by "having a strong engaging relationship with a range of different countries this allows us to raise a number of concerns and talk about them in person."
Egypt is also seen as an attractive destination for British business. The U.K. is the largest foreign investor in Egypt with more than $20 billion in investments, according to the Financial Times. The U.K. has also licensed 85 million pounds ($131 million) of arms sales to Egypt since the 2013 coup.
Yet Sisi is a controversial figure. The former army general deposed the previous elected president Mohammed Morsi in an army coup in July 2013. Since then, hundreds of people have been killed and thousands of opponents imprisoned for violating a 2013 law that gives the government powers to ban gatherings of more than 10 people, according to the BBC.
Sisi has defended his rule, telling the BBC in an interview in Cairo this week that his country is threatened by extremist groups and unstable neighbouring countries. He also said the country was still on the path to democracy, and that the situation in his country could not be compared with Europe.
"We want to carry out the will of the Egyptian people," he said. "They have been calling for change for four years. We want to honour their choice and will do our best to achieve a better democratic future for them."
Sisi added: "We want some stability. We don't want to do this by force or suppression. We want to regulate and organise society."
A broad coalition of human rights groups, both British and Egyptian, are expected to protest the visit, according to the Guardian newspaper. They accuse Sisi of reintroducing dictatorship to Egypt, cracking down on civil liberties and disappearing and torturing tens of thousands of political opponents.
The protesting groups include the Egypt Solidarity Initiative, the Federation of Student Islamic Societies, the 6th April Youth Movement, the Muslim Association of Britain, the Stop the War Coalition and Campaign Against Arms Trade.
The journalist Peter Oborne, who will speak at Wednesday's protest, told the Guardian: "This is not a matter of right or left. This is a matter of right and wrong, and it's entirely wrong that Sisi is coming to Britain."