Hundreds Feared Drowned as Migrant Boat Capsizes Off Libya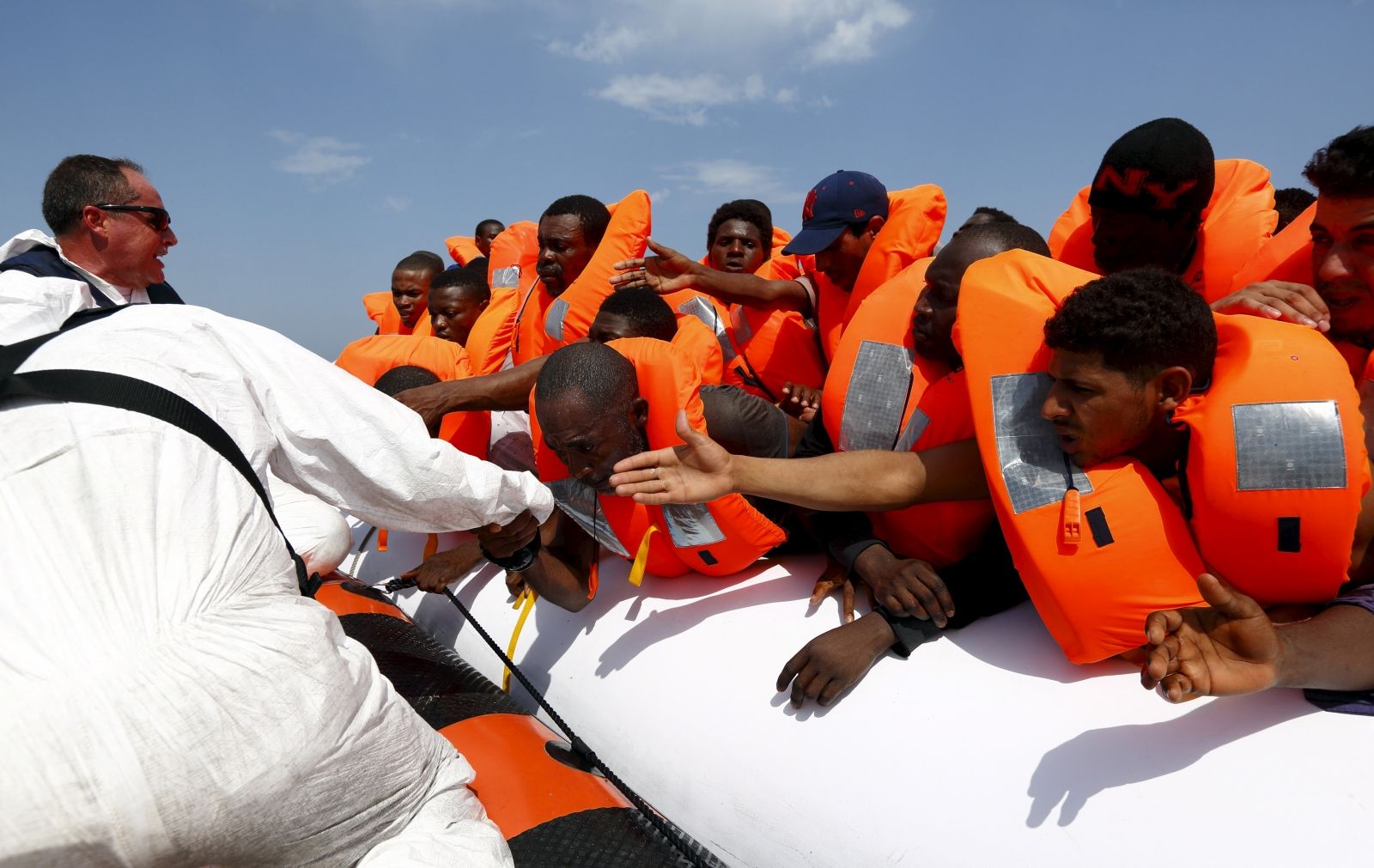 Updated | At least 25 people have been confirmed dead, with many more feared drowned, after a boat carrying hundreds of migrants capsized off the coast of Libya on Wednesday.
Reuters reported that the boat had around 700 people on board and around 400 people were rescued by a group of vessels from the Italian and Irish navies as well as the humanitarian group Medecins sans Frontieres. According to AFP, the boat sent out a distress call after running into difficulty 15 nautical miles off the Libyan coast. The call was picked up by the Italian coastguard in Catania, Sicily, and two vessels—Dignity One, the MSF ship, and an Irish naval vessel called Le Niamhhad—responded. An additional three boats have been sent to the area to search for survivors, according to AFP. It is not clear what time the boat capsized.
Melissa Fleming, chief spokesperson for the United Nations High Commissioner for Refugees (UNHCR), tweeted that 25 people had been confirmed dead and 399 people had been rescued so far in operations coordinated by the Italian Coast Guard. Fleming said the boat had been carrying an estimated 600 people.
Relaying information from its team on the scene of the crisis, MSF tweeted that there had been "many" casualties, but was unable to provide exact figures. MSF added that another two of its rescue boats were on the way to the scene.
In April, around 900 migrants drowned after their boat sank en route to Europe from Libya, prompting the European Union to triple the funding of its naval search mission in the Mediterranean, Operation Triton. At the time, the EU also stated the mission would be more proactive in intercepting boats outside of European waters in the future. Operation Triton now receives annual funding of 120 million euros ($130 million) from the EU.
The International Organization for Migration (IOM), which tracks migrant boats, said yesterday that more than 2,000 people have died so far this year crossing the Mediterranean into Europe, making the route the most dangerous in the world. During the same period last year, 1,607 migrants died trying to make the journey; 3,279 died in the whole of 2014. The IOM added that some 188,000 people had been rescued so far this year trying to cross the Mediterranean and that the 200,000 mark could be crossed by the end of this week.