Hundreds of ISIS Women Are Being Held in an Iraqi Prison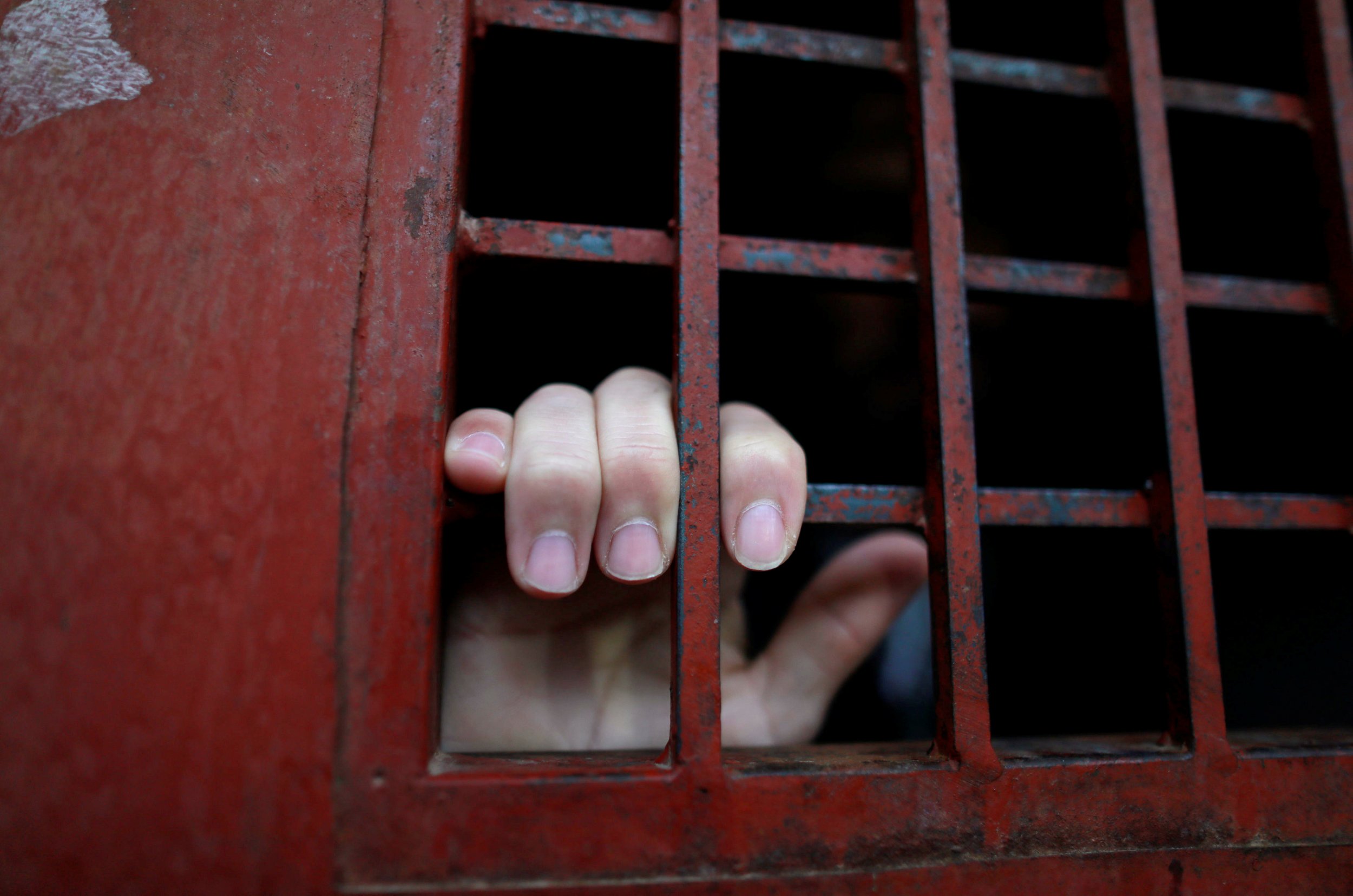 Iraq is holding hundreds of women foreign fighters who battled for the Islamic State militant group (ISIS) in a prison near the northern city of Mosul, according to authorities.
An investigations officer told the Associated Press that 531 women born outside of Iraq had been split into a group separate from a larger contingent of women and children. The officer, who spoke to the news agency on condition of anonymity, said the women "are being investigated" for their close links to the jihadi group.
Iraqi forces have rounded up ISIS fighters, both women and men, in the campaign to liberate Mosul. Authorities said they were holding some 1,400 foreign wives and children of suspected ISIS fighters in a camp, many of them from Russia, Turkey and Central Asia. The dilemma of what to do with the foreign fighters is one that Iraq and other nations around the world will have to grapple with in the coming months, particularly whether they should be allowed to return home.
On Tuesday, an Iraqi court announced that it would, for the first time, hang an ISIS foreign fighter—an unidentified jihadi from Russia.
In July, Iraqi forces discovered a 16-year-old German girl in a tunnel amid the ruins of Mosul's Old City alongside other German women fighters for the group. They believe the girl, identified only as Linda W., was operating as a sniper. She ran away from her hometown in Germany to join ISIS the year before.
The Iraqi military transferred her to a military hospital in Baghdad, where she was questioned. She is now expected to face trial in Iraq, rather than be extradited to Germany, even though she is receiving German diplomatic assistance.
The German press obtained an interview with her from Baghdad, during which she appeared to show regret for joining the radical Islamists in Iraq. "I just want to get away from here," she was quoted as saying by German newspaper Sueddeutsche Zeitung, which also said that she had married an ISIS fighter in Mosul. "I want to get away from the war, from the many weapons, from the noise."
She added: "I just want to go home to my family."
In its propaganda output, the militant group is increasingly trying to boost its ranks with women, calling upon them to take up arms. The group has traditionally railed against women taking up arms on the same level as men, despite women taking a leading role in the suicide operations of many other insurgent groups. It has traditionally not referred to women as its "soldiers" after they have committed attacks, and its earlier incarnation, the Islamic State of Iraq, said in 2008 that women should only act in the name of the group "in circumstances where men cannot."
But, having been forced to retreat in Iraq and Syria, the organization is changing tack and exploiting other options.
In its July issue of its online magazine Rumiyah, ISIS published an article titled "Our Journey to Allah," which called on women to join the group, saying they would become more vital to its operations in "times of intense trials and extreme hardships, and times of severe battles."
The group lost Mosul in July to Iraqi forces backed by a U.S.-led coalition, and it is close to losing the eastern Syrian city of Raqqa to a Kurdish-Arab coalition that has been besieging the location that has served as the group's de-facto capital since June.