At least 600 Google employees have signed a manifesto calling on co-workers to resist a company vaccine mandate and for management to implement a new one that is "inclusive of all Googlers," telling them to "oppose the mandate as a matter of principle" CNBC reported.
The manifesto comes as a December 3 deadline draws near for more than 150,000 Google employees to upload their vaccination status and whether they intend to return to the office to a company portal. By January 10, all employees must report to the physical office at least three days a week.
The Biden administration ordered that companies with more than 100 employees must require full vaccination or regular testing by January 4. Google has also said that all employees who work directly or indirectly with government contracts—even if done so remotely—must receive vaccination, without giving an option for regular coronavirus testing.
"Vaccines are key to our ability to enable a safe return to office for everyone and minimize the spread of COVID-19 in our communities," Google Vice President of Security Chris Rackow said in an October email, according to CNBC. Rackow gave employees a deadline of November 12 to request religious or medical exemptions, and said that such exceptions would be granted on a case-by-case basis.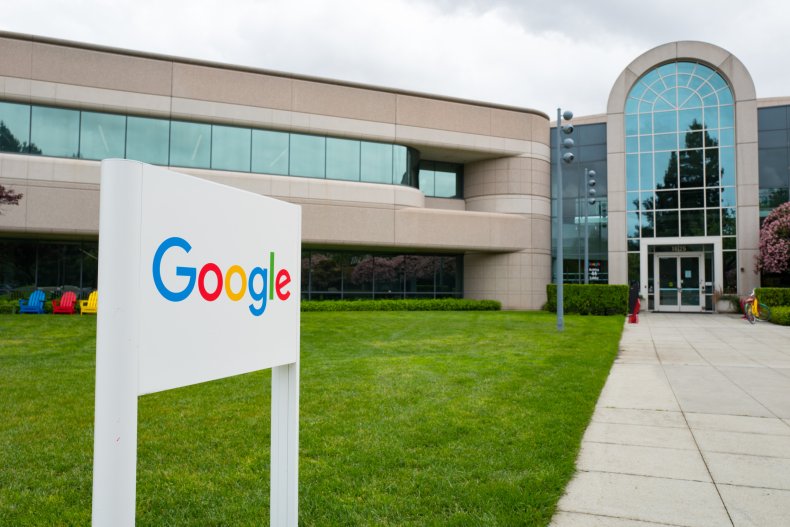 In response, the manifesto authors are urging the policy to be scrapped, calling the decision "coercive," and "the antithesis of inclusion."
"I do not believe Google should be privy to the health and medical history of Googlers and the vaccination status is no exception," the manifesto states, according to CNBC. The signatories also argue that the mandate would ostracize workers by creating an office space for vaccinated people only.
The manifesto continues: "Barring unvaccinated Googlers from the office publicly and possibly embarrassingly exposes a private choice as it would be difficult for the Googler not to reveal why they cannot return."
"Such Googlers may never feel comfortable expressing their true sentiments about a company health policy and other, unrelated sensitive topics. This results in silenced perspective and exacerbates the internal ideological 'echo chamber' which folks both inside and outside of Google have observed for years," it adds.
The group expressed concerns that the COVID-19 vaccine requirement could pave the way for other compulsory health measures from the company's leadership.
"It normalizes medical intervention compulsion not only for Covid-19 vaccination but for future vaccines and possibly even non-vaccine interventions by extension. It justifies the principle of division and unequal treatment of Googlers based on their personal beliefs and decisions. The implications are chilling. Due to its presence as an industry leader, Google's mandate will influence companies around the world to consider these as acceptable tradeoffs," it states.
In response to the group's concerns, a spokesperson for Google told CNBC that the company "firmly" stands behind its policy.
"As we've stated to all our employees and the author of this document, our vaccination requirements are one of the most important ways we can keep our workforce safe and keep our services running," they said. "We firmly stand behind our vaccination policy."
Newsweek contacted Google for further comment and was redirected to the statement above.