Hundreds of Hawaiian Protesters Stall Construction of Massive Telescope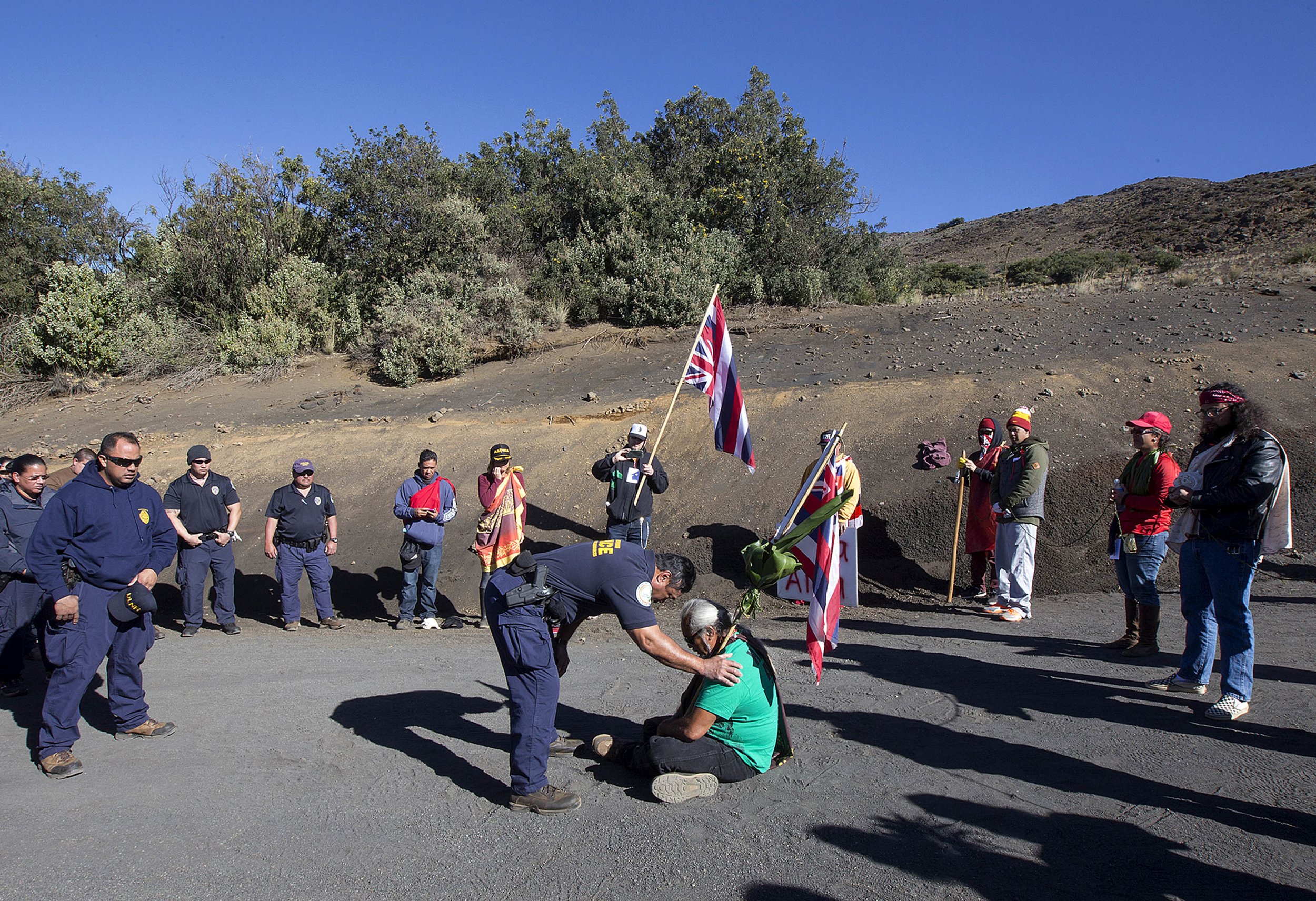 Hundreds of people gathered on a Hawaiian mountaintop on Wednesday to protest the building of what would be the world's largest optical observatory. The demonstrators blocked roads leading to the site, forcing crews to turn around and stalling the $1.4 billion dollar project for a second time.
"For the safety of our team, we made the decision to bring them off the mountain and we are planning to resume when the issue is resolved," Henry Yang, the chair of the TMT International Observatory Board, said in a statement.
Demonstrators camped out overnight on the mountain, despite frigid temperatures, to ensure crews did not ascend the mountain, according to Business Insider. During the protest, Hawaii County police arrested a 44-year-old man and and the state Department of Land and Natural Resources police arrested 11 others.
Some native Hawaiians oppose the construction of the Thirty Meter Telescope (TMT) on the Big Island's Mauna Kea, saying the mountain is sacred land and its ecosystem would suffer if the project were carried out. The last time protesters blocked crews' access to the mountain was in April when construction first began, which not only halted the project, but led to 31 arrests.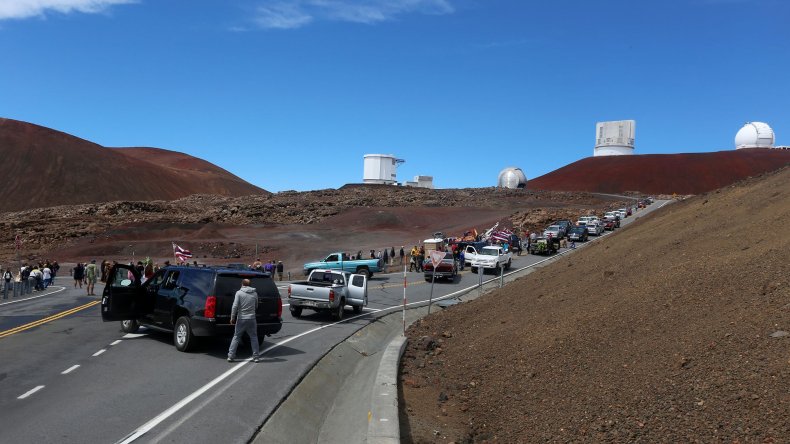 Astronomers have chosen (and received the legal go-ahead) to make Mauna Kea the site of the TMT due to its altitude and lack of air and light pollution. At nearly 14,000 feet, the summit sits above the clouds, providing an unobstructed view of the cosmos. The mountain is already home to 13 other large telescopes.
TMT's 30 meter (100 foot) mirror will allow it to gather enough light to see farther out into the universe, and therefore further back in time, than ever before. Compared to the Hubble Space Telescope, for instance, it will have "144 times the collecting area" and "more than a factor of 10 better spatial resolution at near-infrared and longer wavelengths," the TMT website reads.
The TMT is a project of the nonprofit Thirty Meter Telescope International Observatory LLC, formed by the University of California and the California Institute of Technology. Its partners include Canada, China and Japan—all of whom would enjoy observing time.
"We are out here doing what is necessary to free our mountain and protect our people from the private investors...who come to wish harm upon our people," protester Kaleikoa Kaeo, among those arrested, told mauinow.com.
"We were happy that they are not going to be desecrating our [land] today," added protester Kuuipo Freitas in an interview with Yahoo News. "But tomorrow is another story. And the day after, and the day after that."
Hundreds of Hawaiian Protesters Stall Construction of Massive Telescope | Tech & Science