Hundreds Hospitalized as Historic Temperatures Roll Over Pacific Northwest
Entering another day of historic high temperatures, the Pacific Northwest is still in crisis mode as electrical blackouts continue and the region's hospitals are confronted with an onslaught of patients admitted with heat-related illnesses.
A report from the Oregon Health Authority published Tuesday showed more than 200 people admitted to the hospital as the heat soared to 116 degrees in the Portland area. In Washington state, which reached a max of 118 degrees in some areas, 676 people were hospitalized for heat-related illness between Friday and Sunday.
A spokesperson for the Washington State Department of Health told Newsweek that since June 25, there were 1,384 emergency department visits reported by hospitals across the state. About 21 percent of these visits, or 284, led to inpatient admission. The most heat-related admissions were recorded on June 28 with 688 emergency room visits.
"For people visiting the ED, top diagnoses include heat exhaustion, dehydration, effect of heat and light, dizziness/giddiness, and syncope and collapse," the spokesperson said in an email.
The spokesperson added that the Washington State Department of Health is looking into three deaths potentially linked to the extreme temperatures that occurred on June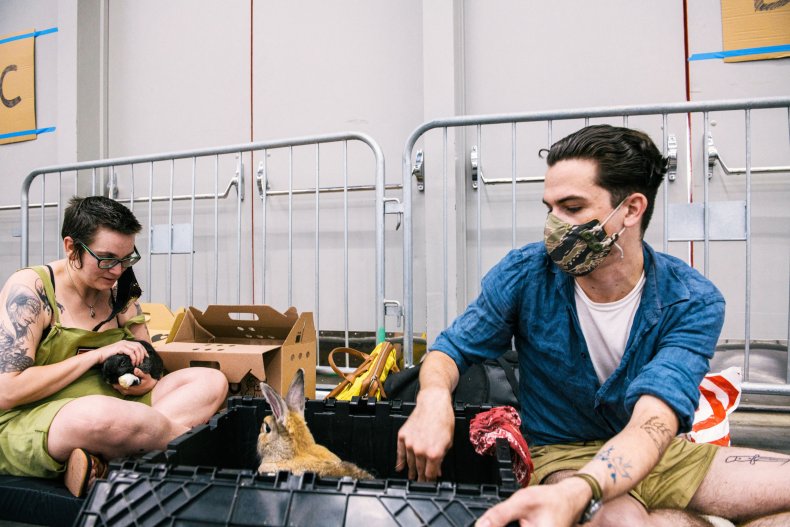 "The number of hospitalizations for (heat-related illness) associated with the recent heat wave is anticipated to be high and exceed the annual counts of heat-related illness hospitalizations seen in previous years," the spokesperson said.
In King County, where Seattle is located, the county health officer addressed the situation in a statement, saying that climate change is a public health crisis that can no longer be ignored.
"The record-shattering extreme heat we're experiencing is just the latest example of our climate crisis and how it's impacting human health now," health officer Jeff Duchin said in the statement. "Climate change is a health emergency and reducing greenhouse gas emissions is literally a matter of life and death."
The Oregon Health Authority did not respond to requests for comments in time for publication, but state reports indicate that more than 500 people have gone to emergency rooms since the onset of the heat wave.
In total, officials in both Washington and Oregon have linked about a dozen deaths to the extreme heat, but won't be able to confirm until they receive death certificates. Meanwhile, British Columbia, Canada, where temperatures reached 121 degrees, officers have responded to more than 20 "sudden death" calls on Tuesday alone, Simi Heer, Director of Public Affairs for Vancouver Police Department, said on Twitter.