Hundreds of Intimate Celebrity Pictures Leaked Online Following Alleged iCloud Breach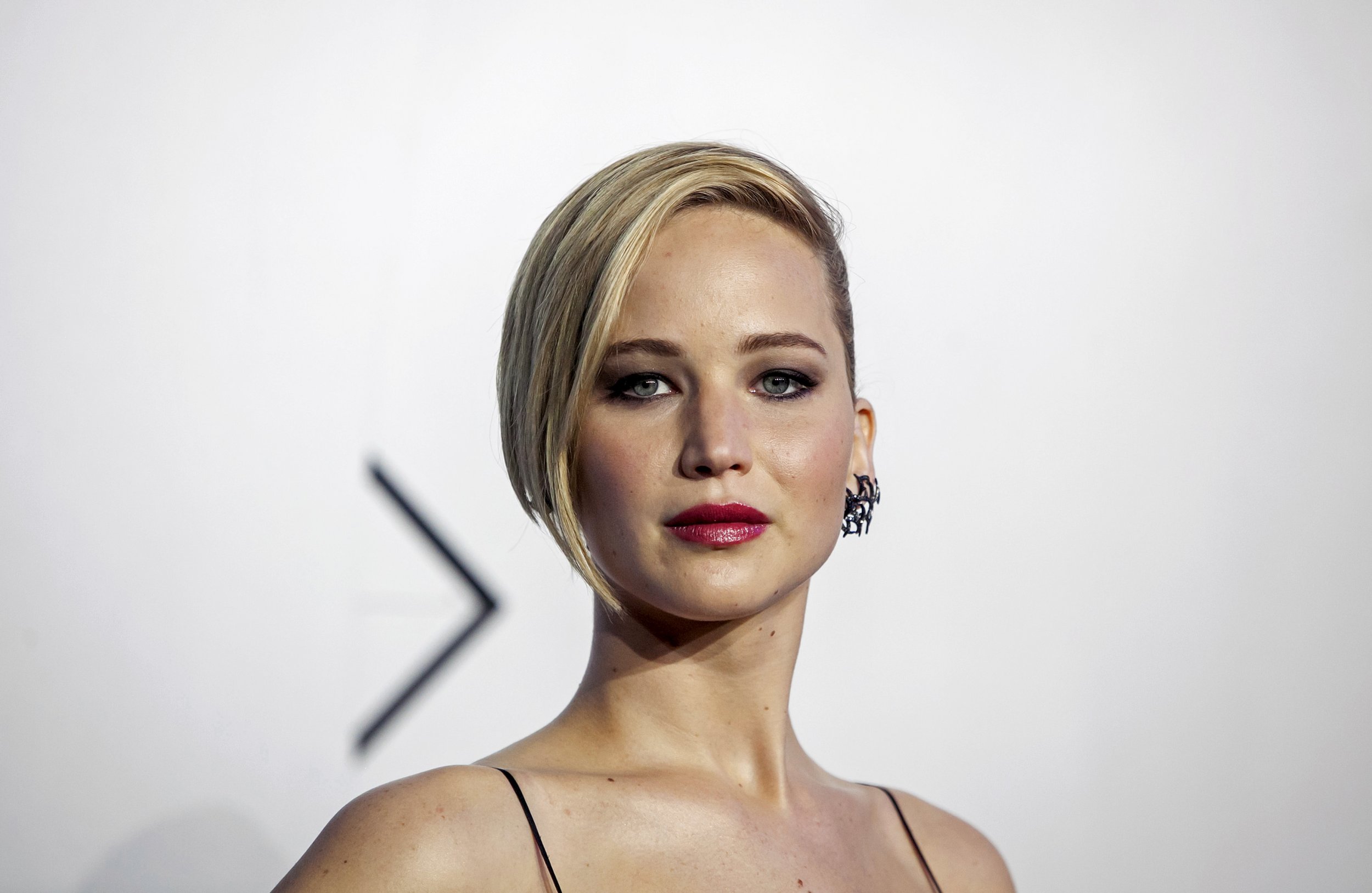 Hundreds of intimate pictures of female celebrities, including Oscar-winning actor Jennifer Lawrence, were leaked overnight after being stolen from their private collections and posted on infamous web forum 4chan.
In the aftermath of the incident, a spokesperson for the actor released a statement to Buzzfeed terming the actions of the hacker a "flagrant violation of privacy". Lawrence's team also cautioned any party that was considering posting the images online. "The authorities have been contacted and will prosecute anyone who posts the stolen photos," the statement warned. According to Mashable, a number of Twitter users have already had their accounts suspended for sharing the images.
How the pictures were obtained remains unconfirmed, but anonymous 4chan users claimed that they were drawn from celebrities' iCloud accounts. Lawrence herself had complained about the iCloud service, which allows iPad, iPhone and Mac users to synchronise images and other data between devices, in an MTV interview earlier this year.
The images were uploaded to 4chan, the anonymous image sharing website, by users offering more explicit material in exchange for paypal and bitcoin payments. Within hours the photos were being shared on Twitter, and a so called 'Master List' has since circulated, identifying the 100 other stars allegedly targeted in one of the biggest mass breaches of celebrity privacy in history. Those named include the singer Rihanna, models Kate Upton and Cara Delevingne and the US footballer Hope Solo.
Final Destination actress Mary Elizabeth Winstead - another of the hacking victims - claimed that she had deleted her intimate shots years earlier, suggesting that fully removing iCloud images may be more complicated than previously understood, or that the hacker had been compiling the images for some time.
4chan was already notorious for initiating a number of controversial trends including the 'Rickroll' prank, an internet meme in which a person provides a hyperlink which appears relevant to the topic at hand, but actually leads to the video for Rick Astley's 1987 hit Never Gonna Give You Up. The site is also credited with originating #cut4bieber, a hoax which encouraged real teenagers to self-harm in solidarity with the singer Justin Bieber.
It is thought that the hacker might have gained access to the email accounts by guessing passwords based on the personal information of celebrities, or by correctly answering their security questions. According to the Mirror, code allowing hackers to guess passwords multiple times without being blocked on Apple's 'Find my iPhone' service was posted online. Gaining access would have granted access to users' iCloud account.
In 2011 Christopher Chaney, a Florida-based hacker, was able to log into the accounts of Mila Kunis, Scarlett Johansson and Christina Aguilera by guessing their email addresses using combinations of their forenames and surnames and answering the security questions based on widely known information about the stars. Chaney had been eavesdropping on the email accounts for well over a year before he was identified and prosecuted.
A recent film, Sex Tape, dramatises the perils of the online hard-drive. Jason Segal and Cameron Diaz star as a married couple who make a sex tape and upload it to iCloud, after which the film is accidentally sent out to multiple devices and they must retrieve the footage before it goes viral.
Apple was not replying to requests for comment.