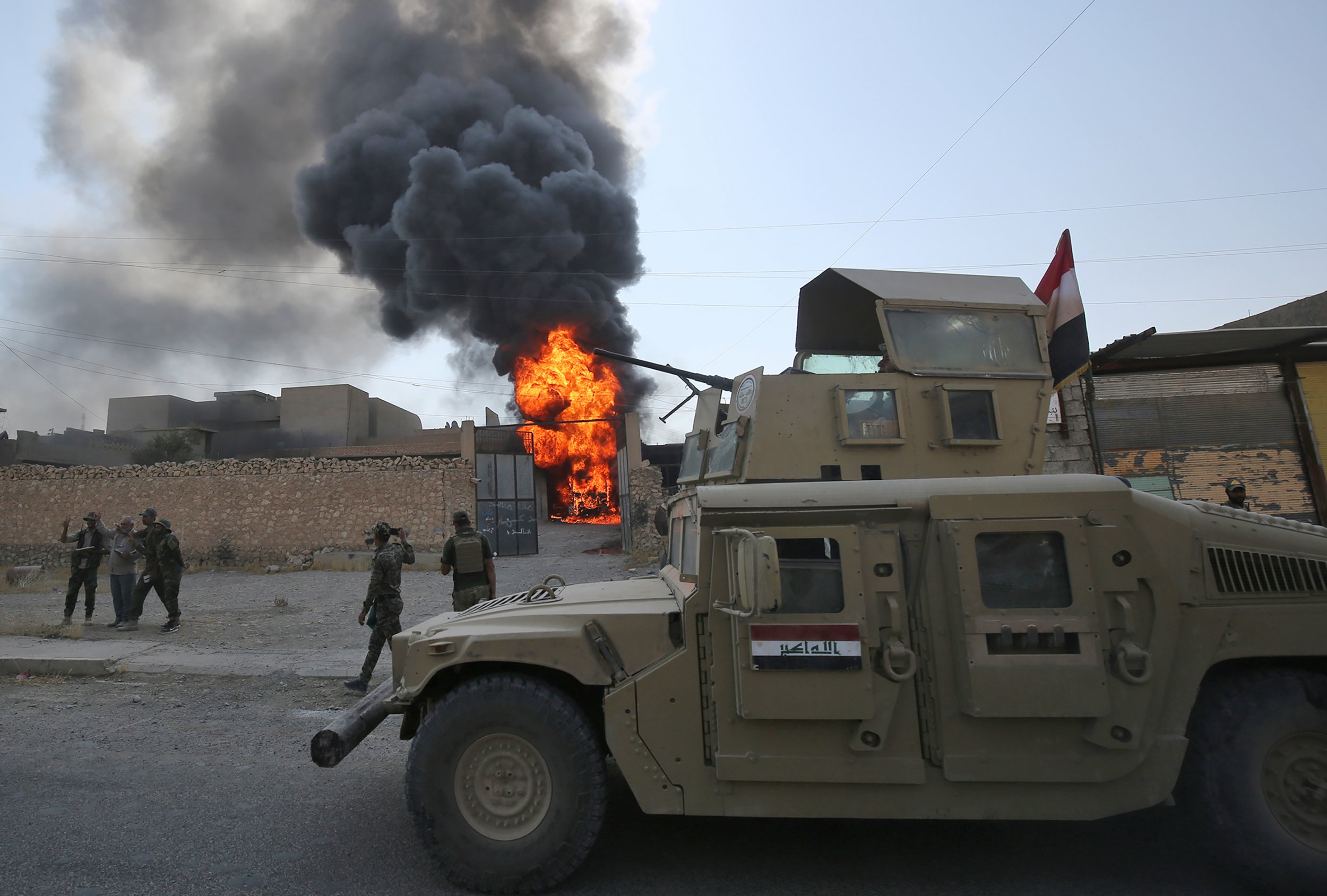 Iraq is set to deport 500 women who were foreign members of the Islamic State militant group (ISIS), along with their children, an official said on Monday, as authorities moved them to a detention center in preparation for their departure.
Iraqi authorities moved the women and children from a facility south of Mosul to the center, north of the city.
"They are in a holding center in Tal Kayf under the control of Iraqi security forces, so their cases can be examined before they are eventually expelled from the country," a provincial councillor from Nineveh, the region where Mosul is located, told the AFP news agency on condition of anonymity.
Hundreds of women have traveled with male foreign fighters to join the battle for a state guided by Sharia law, and some women have traveled to marry ISIS fighters in Iraq and Syria.
The Norwegian Refugee Council said in a statement that it has "grave fears" for the condition and safety of the group of women and children, because of their suspected ties to ISIS.
"These women and children are extremely vulnerable. Regardless of what their family members may be accused of, they have a right to protection and assistance," Julie Davidson of the NRC said in a statement.
The group comprises 509 women and 813 children, from 13 different countries across Europe, Asia and North America. The NRC said that most of them came from Turkey, Azerbaijan, Tajikistan and Russia.
Iraqi forces have rounded up ISIS fighters, both women and men, in the campaign to liberate Mosul. Authorities said last week that they were holding some 1,400 foreign wives and children of suspected ISIS fighters in a camp, many of them from Russia, Turkey and Central Asia.
The nine-month battle for Mosul saw Iraq's second city wrestled from the jihadi group after three years of brutal, ultra-conservative Islamic rule in what was the biggest city under the group's control. The city served as the original site of creation of the so-called Islamic State, where its leader Abu Bakr al-Baghdadi declared himself caliph of the world's Muslims in July 2014. A month later, Iraqi forces captured the northwestern city of Tal Afar that sits near Iraqi Kurdistan, on the route to the Syrian border.
As ISIS has lost terriroty in Iraq and Syria it has increased its attempts to attract women to its ranks, calling on them to take up arms in times of hardship.
In one particular case that garnered significant attention in Europe, Iraqi authorities arrested a runway teenage girl from Germany in the ruins of Mosul's Old City. They discovered Linda W. hiding in a tunnel alongside other women who had joined ISIS, as well as an array of weapons.
The German press interviewed her after Iraqi forces transferred her to Baghdad for questioning, and she appeared to show regret for joining the group.
"I just want to get away from here," she said, quoted by the German newspaper Sueddeutsche Zeitung, which reported that she had married an ISIS fighter in Mosul. "I want to get away from the war, from the many weapons, from the noise."
She added: "I just want to go home to my family."