Hundreds of Long-Lost Anonymous Medieval Jewish Graves Discovered in Italy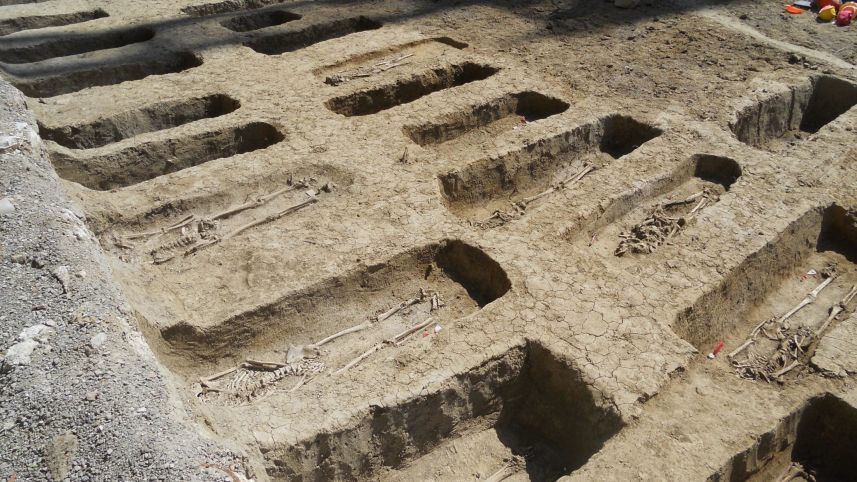 The largest medieval Jewish cemetery known to have ever existed in Italy has been rediscovered, nearly 500 years after it was desecrated.
Bologna Mayor Virginio Merola announced the discovery at a news conference this week, but archaeologists began discovering the more than 400 graves back in 2012. The regional superintendent gave a statement during the conference confirming that men, women, and children had all been buried on the site, and that some of the graves included ornaments made variously of gold, silver, bronze, hard stones, or amber.
"It is a unique discovery," Merola said, according to the Jewish Telegraphic Agency. "It is an enrichment of the cultural story of our city and of the presence of the Jewish community in Bologna."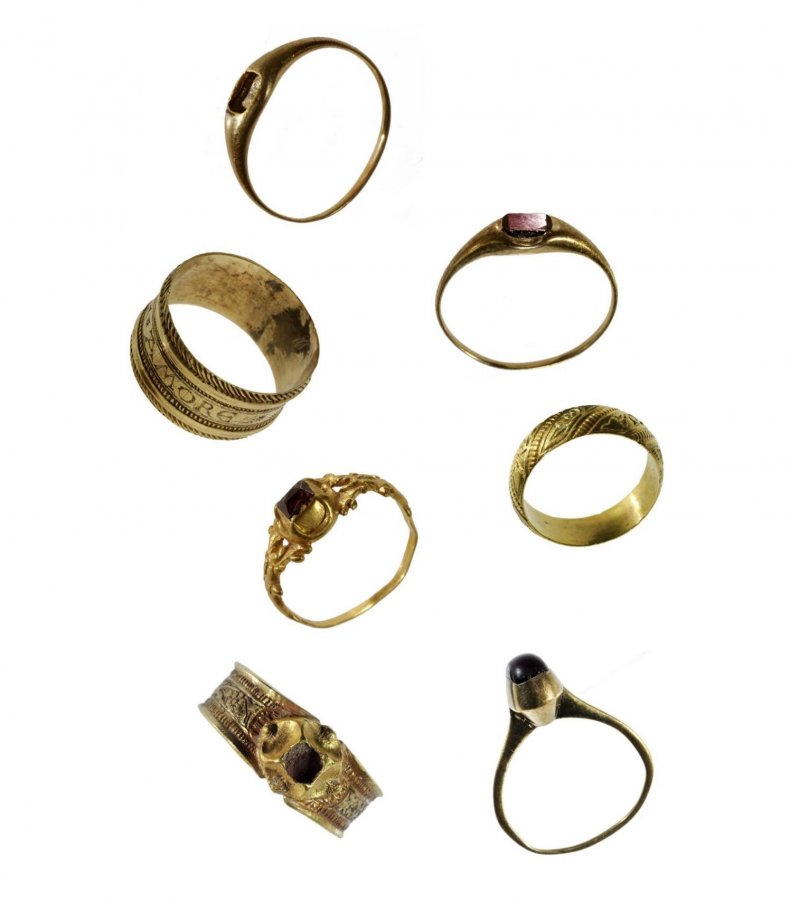 The cemetery was rediscovered in Via Orfeo, in central-Northern Italy, when excavation of the area began for a residential construction project. It dates back to the 1390s, and was destroyed when Pope Pius V banished Jews from the region in 1569. At the time, only Jews in Rome and Ancona were permitted to remain.
The pope's instructions to local nuns were to "to dig up and send, wherever they want, the bodies, bones and remains of the dead: to demolish, or convert to other forms, the graves built by the Jews, including those made for living people: to remove completely, or scrape off the inscriptions or epitaphs carved in the marble."
Between its desecration and present day, the site was referred to vaguely as the "Jewish Garden." The superintendent described the graves as "perfectly aligned in parallel rows, with ditches dug in an east-west direction and the heads of the dead on the west end."
Archaeologists believe that four of the gravestones on display at the Bologna Civic Medieval Museum originated in this cemetery. About 150 of its graves had been desecrated, and no new tombstones have been recovered. Chief Rabbi of Bologna Alberto Sermoneta said the remains that were recovered should receive a dignified reburial ceremony.
A collaboration between the Superintendence for Archaeology, Fine Arts and Landscape of the City of Bologna, the University of Bologna, the Jewish Community of Bologna, and others will work to restore the cemetery. With the help of municipal government, they intend to create a "memory recovery" plan to preserve the Jewish cultural heritage of the region.