Hundreds March in Ferguson to Mark Three Weeks Since Michael Brown's Death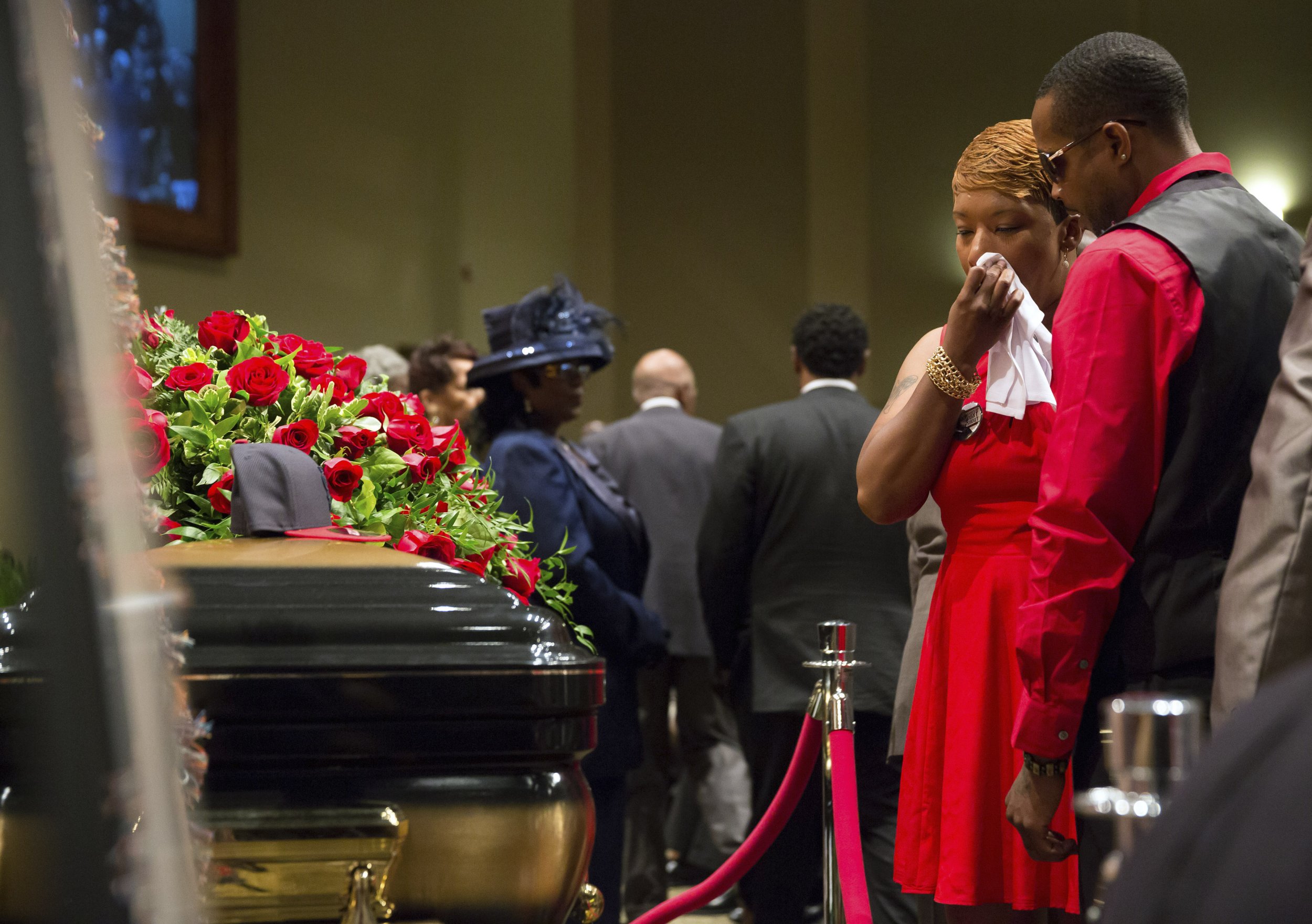 Hundreds of protesters took to the streets of Ferguson, Missouri, on Saturday afternoon to demand justice and mark three weeks since the death of Michael Brown, the 18-year-old unarmed black teenager who was shot dead by police.
Reporters in Ferguson say the protesters marched from site where Brown was shot dead and contined down West Florissant Ave., which was closed for the rally. A livestream of the protest can be viewed here.
Photos from the protest show members of the crowd holding signs that read "Justice for Michael Brown" and "Hands Up, Don't Shoot," which has become the de facto slogan for protesters since Brown's death. The march was billed as a protest against "police killings, brutality, profiling, and legal coverups" in a full page ad in the St. Louis American.
Brown was shot dead by a white police officer on August 9. The world's media descended on the St. Louis suburb of Ferguson as riots and unrest unfolded in the days after his death, but the city has seen relative quiet over the past week. Part of the group of protesters broke off and marched to the Ferguson Police Department.
The United Nations has condemned police brutality in the Unied States and urged a curbing of excessive use of force by police. The U.N. Committee on the Elimination of Racial Discrimination (CERD) said Brown's death was not an isolated incident in the U.S. and showed racial bias among some police officers, Reuters reports.
A group of Missouri residents are suing the city of Ferguson and its police department for $40 million, citing their use of "wanton and excessive force" during the period of unrest after Brown's death.