Hundreds Rescued, Many Missing After Taiwan Quake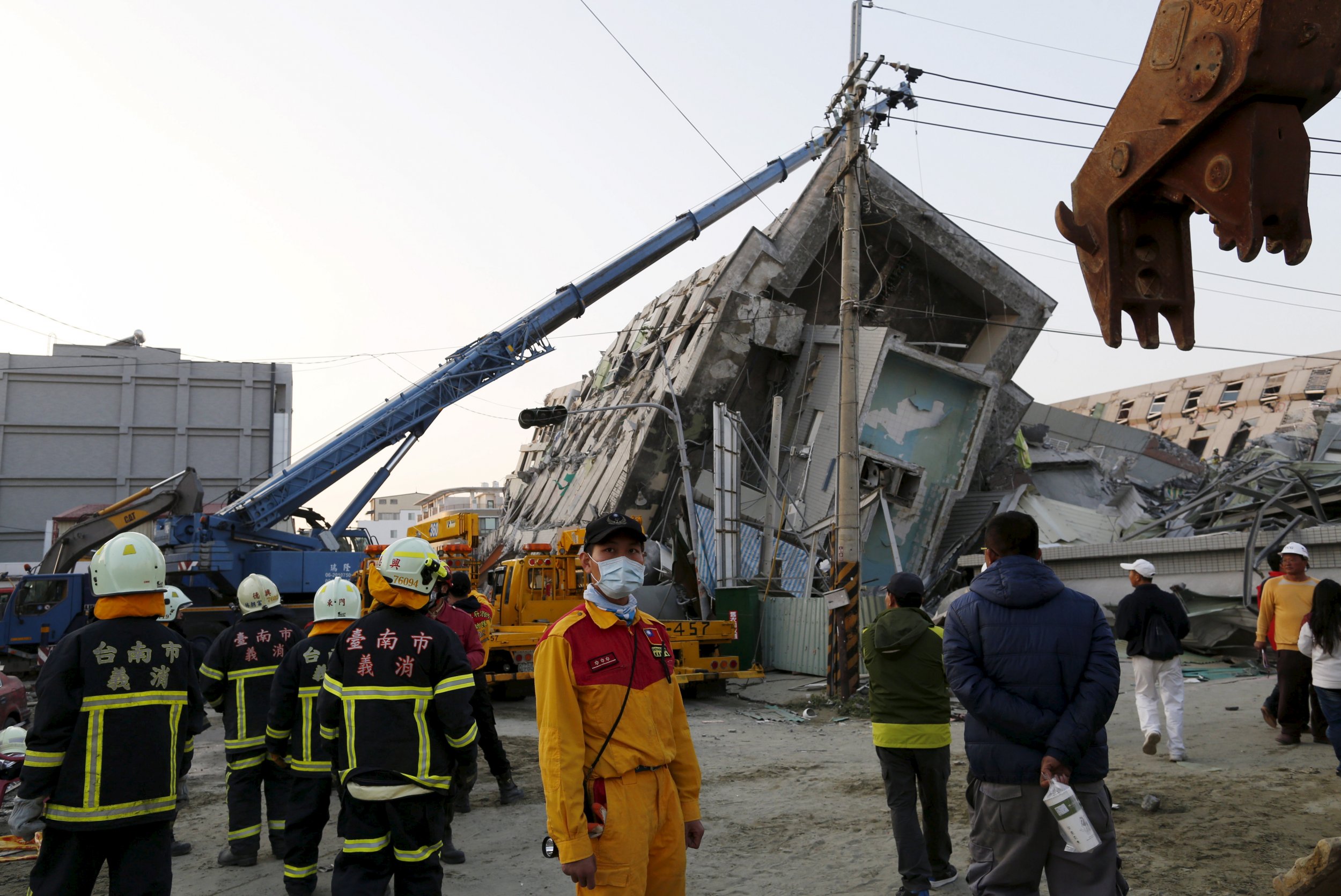 The earthquake that the rocked Taiwanese city of Tainan on Saturday has left at least 26 dead, nearly 500 injured, scores of people missing and many others in mourning.
Roughly 200 people have been rescued so far, but while a young man was pulled from the rubble on Sunday, the search for the dozens that remain missing is waning.
BBC reports that most of those who died as a result of the 6.4-magnitude quake were either residents or visiting the 17-story Weiguan Jinlong apartment building. Reports are suggesting that faulty construction may have contributed to the high rise building's collapse, which CBS News noting it "folded like an accordion" as it went down.
Over 300 people are thought to have been in the complex when the earthquake hit, and worried relatives have since alleged legal violations related to its toppling. Taiwanese authorities estimate that more than 124 people remain trapped in the building, near the bottom. Twenty-four of the 26 people confirmed dead after the quake had been in the Weiguan Jinlong building.
In a statement, Tainan Mayor William Lai said that the government had launched an investigation into the building's collapse, in case relatives and survivors were looking to file future lawsuits regarding its potentially faulty construction. He added: "We will hold the builder responsible if they have broken the law.