Hundreds Of Saudi Women Are Running in Local Elections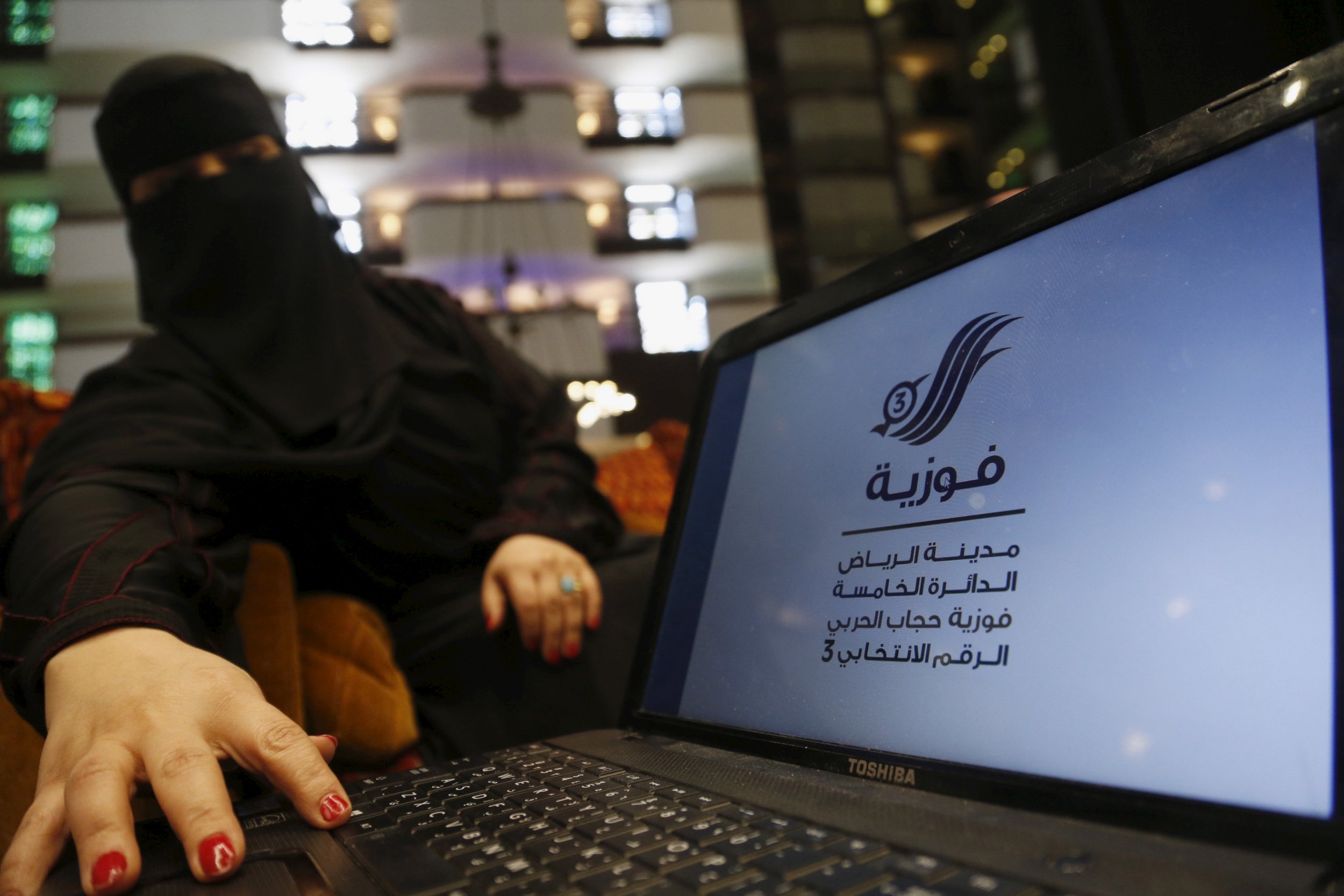 Hundreds of women across Saudi Arabia started preparations on Sunday to run for public office in municipal elections to be held on December 12.
It is the first time that women in Saudi Arabia will be allowed not only to vote, but also to stand as candidates in local elections that will be the third vote for local councils in the nation's modern history.
Around 900 women are standing in the country's local elections out of about 7,000 candidates vying for seats on 284 councils, according to the Saudi electoral commission, reports the Saudi Gazette.
Saudi Arabia's previous ruler, the late King Abdullah, pledged to reform women's rights before his death in January of this year. In 2011, he issued an order to grant women some opportunities for political participation. This followed a royal decree issued in 2013 mandating that the Consultative Council, a royally appointed body that advises the King, be at least 20 percent women.
Since campaigning commenced on Sunday, Saudi officials have so far disqualified two women for reasons yet to be clarified, reports the Guardian newspaper.
Both women are human rights activists, including Loujain al-Hathloul, who confirmed her disqualification in a message on Twitter on Sunday. She said: "No particular reason has been mentioned regarding my elimination, yet."
Saudi authorities detained al-Hathloul in February of this year for more than 72 days after she attempted to drive into the country from the United Arab Emirates. At the time, the 25-year-old said that her actions were part of a campaign to allow women to drive.
While no laws explicitly ban women from driving in Saudi Arabia, authorities do not issue them licenses. Women who drive in public, such as al-Hathloul, risk being fined and arrested by the Saudi police.
Officials also banned Nassima al-Sadah, a candidate in the Gulf coast city of Qatif, on Saturday. She posted a message on Twitter saying that officials had informed her late on Saturday evening and that her name had been removed from the candidate list.
Human Rights Watch (HRW) told Newsweek by phone that the number of disqualifications could be higher. Adam Coogle, Middle East Researcher for HRW, said he had heard unconfirmed rumors that four women had been disqualified. "It seems certain that the disqualifications have some sort of relation to their statuses as activists," he said.
HRW said in June it feared that King Salman, rumored to be closer to the country's hardline conservative religious establishment than his predecessor, would not continue Abdullah's work.
The legislation passed in June which gave women the vote did not inspire a great deal of participation. According to the BBC , women make up only about 20 percent of a total of half a million registered voters in a country of nearly 30 million people.
In October, the election commission warned female candidates—366 at the time—against addressing voters directly, the Arab News reported. The commission also said that strict gender segregation rules will still apply.