Hundreds of Scientists Sign Letter Opposing Trump's Plan to Narrow Definition of Gender
More than 1,600 scientists have signed a letter condemning the Trump administration's reported plan to narrow the definition of gender to the genitalia people are born with.
Members of the scientific community, including more than 700 biologists, 100 geneticists and nine Nobel laureates, came together to sign the letter after a New York Times report revealed that the Trump administration sought to change the legal definition of "gender" to reflect biological sex, effectively excluding transgender and nonbinary people.
A memo obtained by The Times suggested that the U.S. Department of Health and Human Services aimed to settle any "disputes" about a person's sex using genetic testing, which scientists said would be both unscientific and unethical.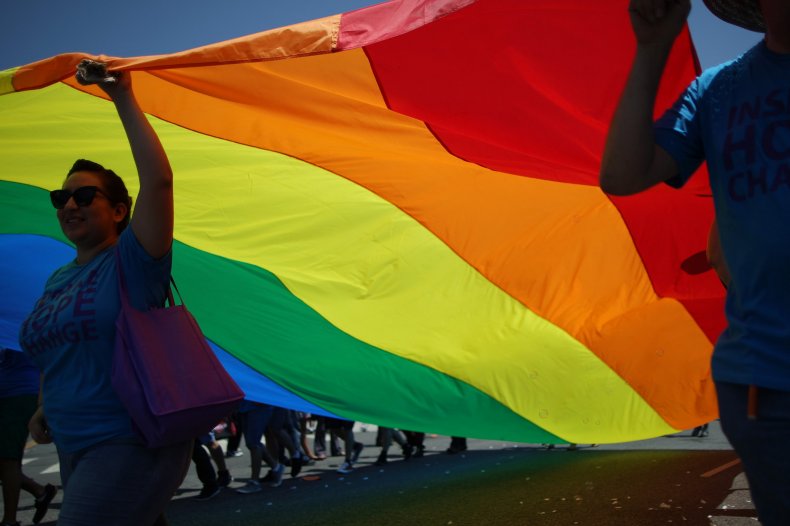 In their letter, the almost 2,000 scientists demanded that the Trump administration "withdraw" its "proposed policy" and called on "elected representatives" to oppose the plan, asserting that it was "fundamentally inconsistent not only with science but also with ethical practices, human rights and basic dignity."
The letter dismissed the Trump administration's claims that its bid to change the definition would be "grounded in science," saying that "the relationship between sex chromosomes, genitalia and gender identity is complex, and not fully understood."
"There are no genetic tests that can unambiguously determine gender, or even sex," the letter states. "Furthermore, even if such tests existed, it would be unconscionable to use the pretext of science to enact policies that overrule the lived experience of people's own gender identities."
Scientists warned that the Trump administration's proposed policy could "erase the identities of millions of Americans who identify as transgender or have intersex bodies, or "biologically atypical patterns of male and female traits."
The letter came as more than 50 companies had signed a statement released earlier this week that supported transgender equality and opposed the Trump administration's reported bid to redefine gender.
Fifty-six major companies, including Uber, Airbnb, Apple and IBM Corporation, signed the statement, denouncing the Trump administration's plan; the companies represent roughly $2.4 trillion in revenue, according to a news release.
Read more: Trans Lifeline Reportedly Receives Four Times the Amount of Calls After Trump Memo Moves to Define Gender
"We, the undersigned businesses, stand with the millions of people in America who identify as transgender, gender nonbinary, or intersex, and call for all such people to be treated with the respect and dignity everyone deserves," the group said in their joint statement.
"We oppose any administrative and legislative efforts to erase transgender protections through reinterpretation of existing laws and regulations," the signatories said. "We also fundamentally oppose any policy or regulation that violates the privacy rights of those that identify as transgender, gender nonbinary or intersex."
The 56 companies called for "respect and transparency in policymaking, and for equality under the law for transgender people."
Hundreds of Scientists Sign Letter Opposing Trump's Plan to Narrow Definition of Gender | U.S.