Hungarian Camerawoman Filmed Kicking Refugees Apologizes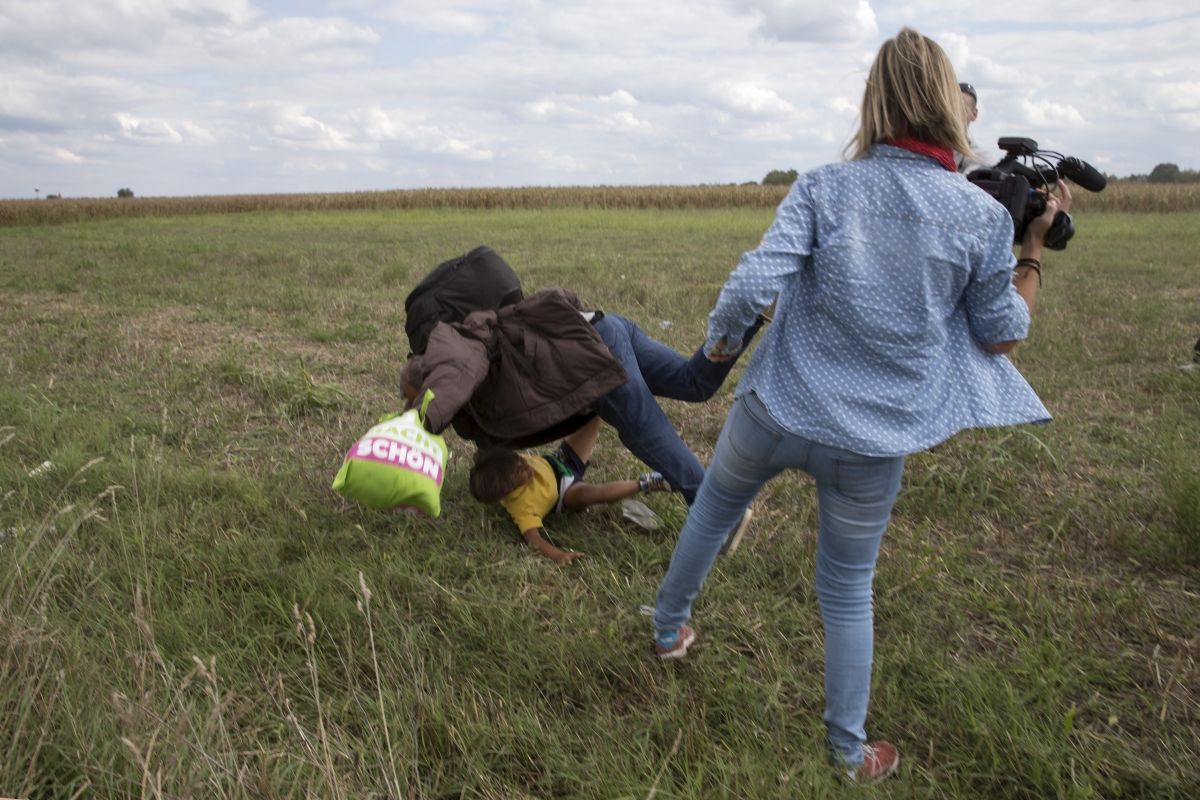 The Hungarian camerawoman fired after being filmed kicking two refugee children and tripping a refugee father carrying his child has apologized.
Petra Lszl, who lost her job with Hungarian nationalist TV channel N1TV after the incident, has written a letter to Hungarian daily newspaper Magyar Nemzet, in which she insists she is not "a heartless, racist, children-kicking camerawoman," The Guardian reported.
Lszl wrote that she was frightened as "hundreds of migrants" broke through lines of police at the makeshift border camp at Rszke, near the Serbian border. "Then something snapped in me... I just thought that I was attacked and I have to protect myself. It's hard to make good decisions at a time when people are in a panic," she wrote.
The footage of Lszl kicking and tripping the refugees has also resulted in criminal proceedings being opened against her. On Thursday, Hungarian prosecutors said that a criminal case for breaching the peace had been opened against Lszl, according to The Guardian.
A Facebook page titled "Petra Lszl Shame Wall" has gathered over 35,000 likes with people posting criticisms of Lszl and solidarity with refugees. Lszl wrote in her letter that she does "not deserve the political witch-hunts against me, nor the smears or the death threats."
Lszl described herself as "just an unemployed mother of small children" and signed off by saying she was "truly sorry" for the incident.
Hungary launched military exercises on Wednesday in preparation for a possible deployment of troops to patrol the border with Serbia in a bid to stem the flow of refugees. Some 150,000 refugees and migrants have crossed into Hungary already this year, with many attempting to continue to Austria or Germany.