Hungarian Camerawoman Fired After Kicking Refugees as They Fled Police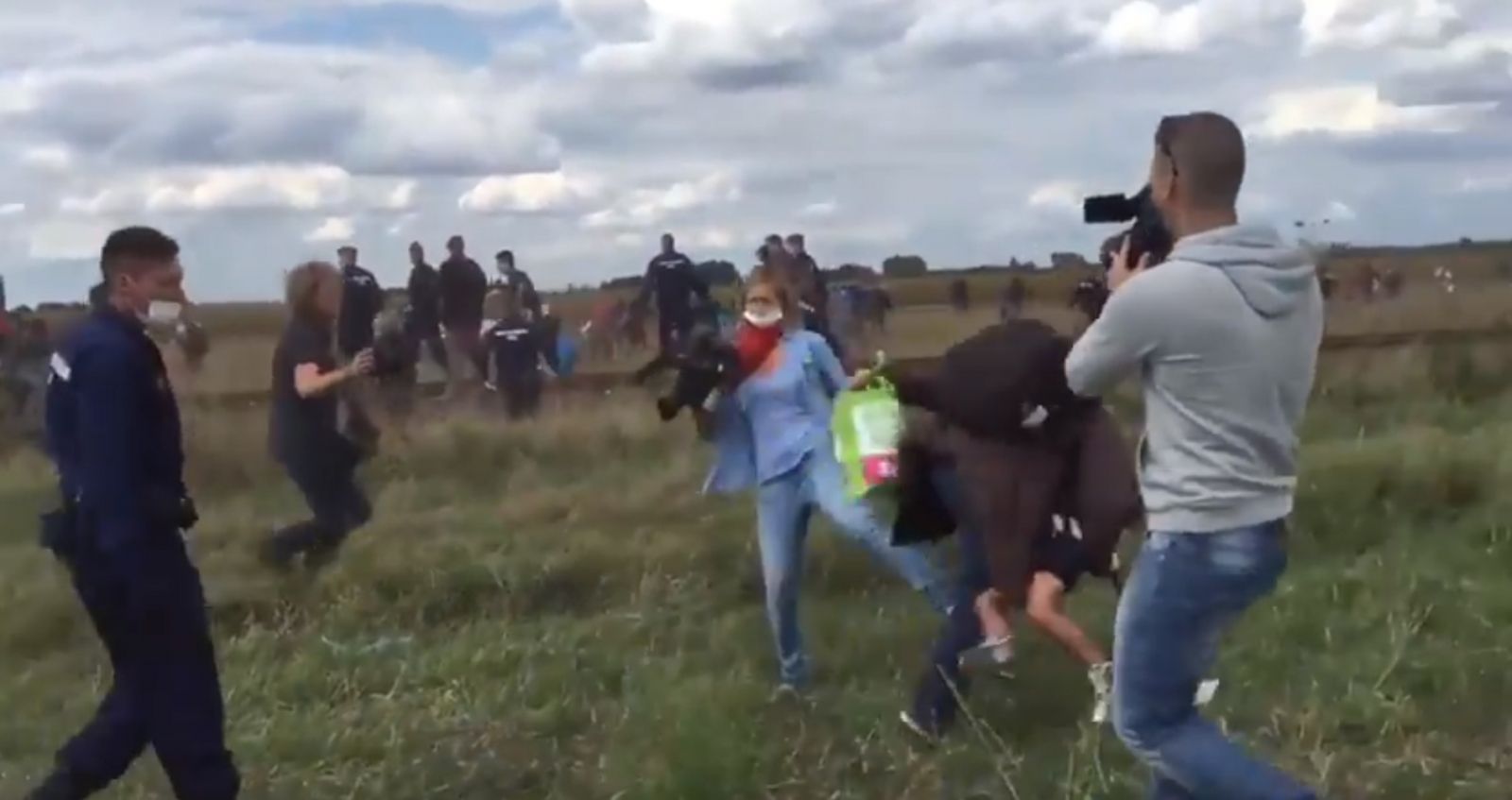 A Hungarian TV journalist has been fired after footage emerged of her kicking refugee children and tripping up an adult refugee who was carrying a child.
The footage shows the camerawoman, reportedly Petra Lszl of N1TV, a station which allegedly has close ties to Hungary's far-right, anti-immigrant Jobbik Party, kicking two refugees, including one who appears to be a young girl, at a temporary relocation camp near the Serbian border. CNN reported that hundreds of refugees broke through police lines at the Roszke camp after becoming frustrated with the conditions there.
The camerawoman is also shown tripping up a refugee carrying a young child as the man sought to escape from Hungarian police.
N1TV released a statement on Facebook on Tuesday, which said that the camerawoman had been let go after behaving unacceptably.
The Guardian reported that Hungarian opposition parties Egytt-PM and the Democratic Coalition have announced they would initiate charges against Lszl for violence against a member of the community, which is punishable by up to five years in prison.