Hungarian Opposition Attacks PM Viktor Orban After 'Major Loss'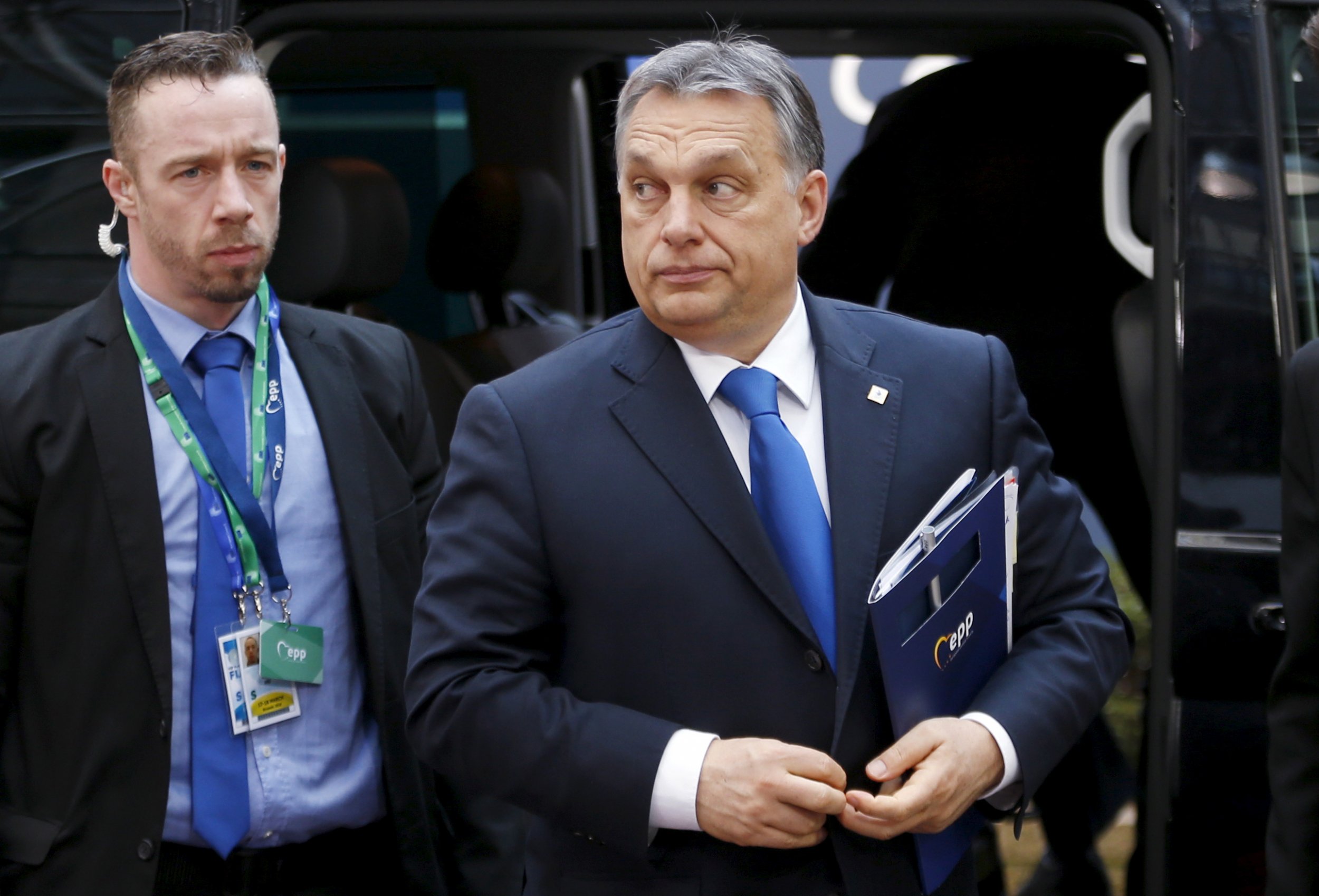 Hungarian Prime Minister Viktor Orban is facing a backlash from the opposition, including calls to resign, after a vote to reject EU migrant quotas failed to attract half of Hungary's voters.
The vote held Sunday showed strong support among voters for rejecting the EU's plan to relocate asylum seekers across members, based on the size of each nation's economy. The turnout fell well below the 50 percent required for a national referendum, meaning that the government faced heavy scrutiny for hailing the result as a triumph.
"We won," former prime minister Ferenc Gyurcsány, who now leads the opposition party Democratic Coalition, said Monday. He dismissed Sunday's vote as "Orban's referendum" and said the government had suffered a "major loss." He also said that his party was ready to begin talks this month about leading an opposition platform in the 2018 parliamentary elections.
Gyula Molnár, leader of the Socialist Party, also savaged the vote, criticizing the government for holding "a very expensive opinion poll" and a "shameful, deceitful and unlawful campaign of hate." He estimated that the total amount of money spent on the referendum was in excess of 55 million euros and vowed to investigate this in parliament.
The nationalist Jobbik party also condemned the referendum, calling it an "own goal" for Orban and asking for him to resign.
Some Hungarians mocked Orban's insistence that the referendum was successful for his ruling Fidesz party, by sharing footage of one of his party members looking on nervously behind him, as Orban addressed the result at a press event.
Writing for Newsweek in the aftermath of the result, however, Orban's spokesman said that 3.3 million votes in a country of 8.2 million eligible voters is still one of the strongest mandates in Hungary's history.
Otilia Dhand, Central Europe analyst at Teneo Intelligence believes that the result is indeed disappointing for Orban, however, she is sceptical about the left's chances to form a formidable alternative in two years' time.
"In general, this is a somewhat disappointing result for Fidesz, but certainly not a situation in which Orban would be thinking of resigning," she says. "It is highly unlikely that the left would be able to form the next government after 2018."
Viktor Orban's Fidesz party is by far the strongest in parliament, boasting 114 seats in the 199-seat national assembly. The Socialist Party, which is the biggest party in opposition, only has 29 seats in comparison, and Dhand is sceptical that the left can mobilize a strong-enough coalition in the coming year, as the referendum shows enthusiasm for right-wing ideas persists.
"The number of 'no' voters is roughly the same as the combined vote of Fidesz and Jobbik in 2014," she says, indicating that Hungarian politics continue to veer towards the right wing.
"Fidesz is probably back to square one as compared to April 2014," she says. "Orban will need to find a new line to keep the voters distracted from domestic matters and broaden Fidesz's electoral pool at the same time. He will likely choose a more generic anti-Brussels line to do so."