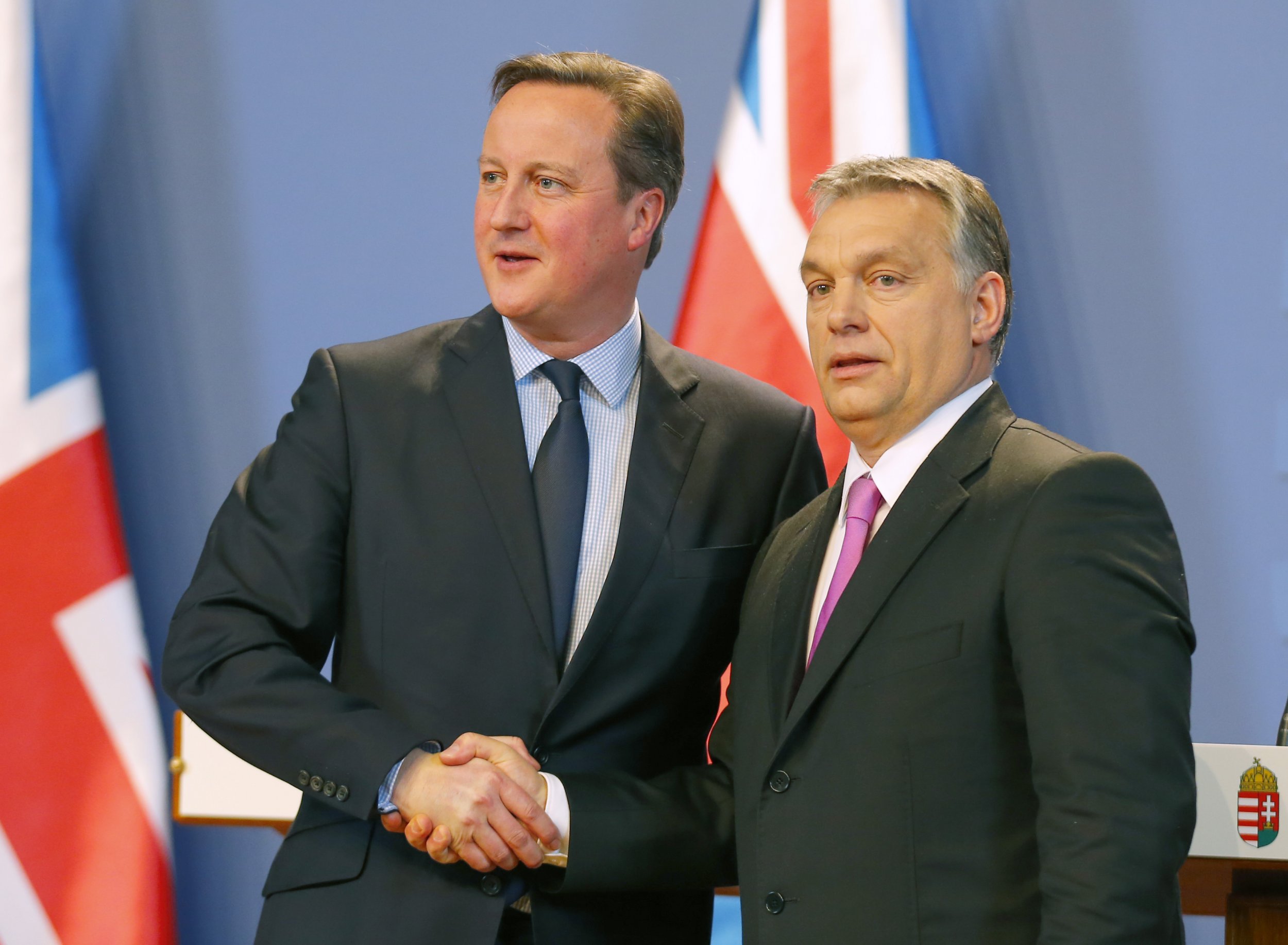 Hungarian Prime Minister Viktor Orban on Friday flagged a veto on any possible European Union sanctions against Poland, a strong regional ally, following a recent meeting with the head of Poland's ruling party.
"The European Union should not think about applying any sort of sanctions against Poland, because that would require full unanimity and Hungary will never support any sort of sanctions against Poland," Orban told public radio in an interview.
Orban met Jaroslaw Kaczynski, leader of Poland's ruling Law and Justice party (PiS), on Wednesday in an apparent move to strengthen an emerging eurosceptic axis in central Europe.
Poland rejected reports on Monday that it could strike a deal with Britain over a previously off-limits aspect of British Prime Minister David Cameron's EU membership renegotiation.
Cameron is seeking support from other European leaders for a raft of proposed reforms, including a controversial proposal to limit access to benefits for EU migrants who come to Britain. This would allow him to campaign for Britain to remain in the union in the country's forthcoming membership referendum.