Police Break up Lockdown "Orgy" In Brussels Bar, Arrest 25 Men—Including Hungarian Politician
A private lockdown party in the center of Brussels saw 25 naked men arrested as a senior Hungarian MEP was spotted fleeing the scene.
The men were interrupted by police after neighbors made a noise complaint on Friday night in the city center, local outlet La DH reports.
Alcohol and drugs were also reportedly found at the scene at the rue des Pierres, in the city's gay district.
A senior member of parliament from Hungary' ruling Fidesz party has since admitted that he took part in a "lockdown party", calling his actions a "misstep".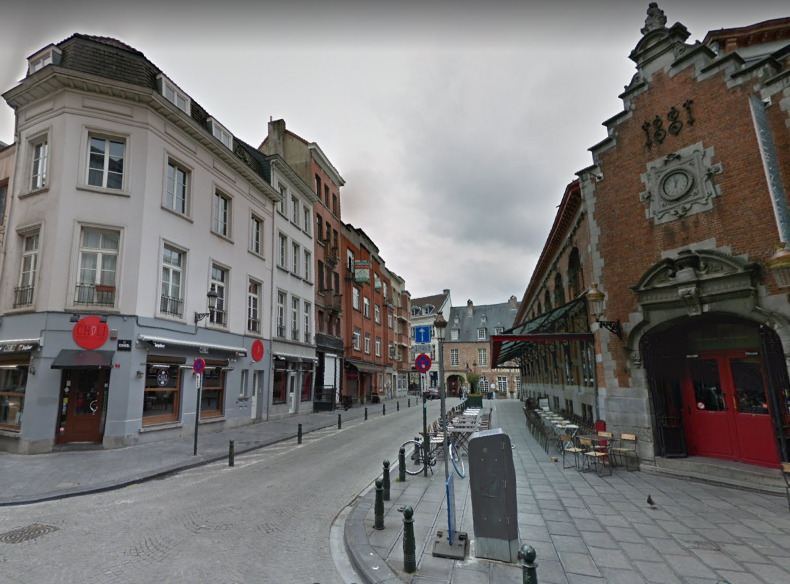 József Szájer confirmed in a statement to Politico that he was present at the "private party" after he was spotted and recognised by a passerby.
"A passer-by reported to the police that he had seen a man fleeing along the gutter; he was able to identify the man," a press release from the public prosecutor's office as seen by the publication read.
"The man's hands were bloody. It is possible that he may have been injured while fleeing. Narcotics were found in his backpack. The man was unable to produce any identity documents. He was escorted to his place of residence, where he identified himself as S. J. (1961) by means of a diplomatic passport."
"I was present at this party in Brussels," the European representative later told La DH in a press release, as translated by Google Translate.
"I did not consume drugs, I offered to the police on the spot to do a screening test, but they did not do it. Police said an ecstasy pill was found. I have nothing to do with this pill, I don't know who placed it or how. I made a statement to the police on this subject. I'm sorry I violated the assembly rules, it was irresponsible of me and I will bear the penalties for it. "
Local media, as translated by Google Translate, described the party as an "orgy" involving "25 naked men."
Officers were reportedly called to the private event after "a legal complaint for night-time disturbance" was lodged.
Szájer said he was "sorry" and that he "deeply" regretted breaking COVID restrictions.
"It was irresponsible on my part. I am ready to stand for the fine that occurs," he said in the press release.
He said he was given an "official verbal warning" by police and taken home.
The senior MEP resigned on Sunday, describing his "misstep" as "strictly personal".
"I ask everyone not to extend it to my homeland, or to my political community," he added.
Belgium is currently in the midst of a second lockdown, with curfews in place and restrictions on gatherings to no more than four people allowed.
Szájer is a senior parliamentary member and a long-serving functionary in Prime Minister Viktor Orbán's party.
He served as head of the Fidesz delegation in the European Parliament and a member of the assembly's foreign affairs committee.
The party openly opposes equal rights for LGBTQI people.
The Hungarian government recently cracked down on LGBTQI rights and just last week voiced strong opposition to a gender equality plan for EU foreign policy.