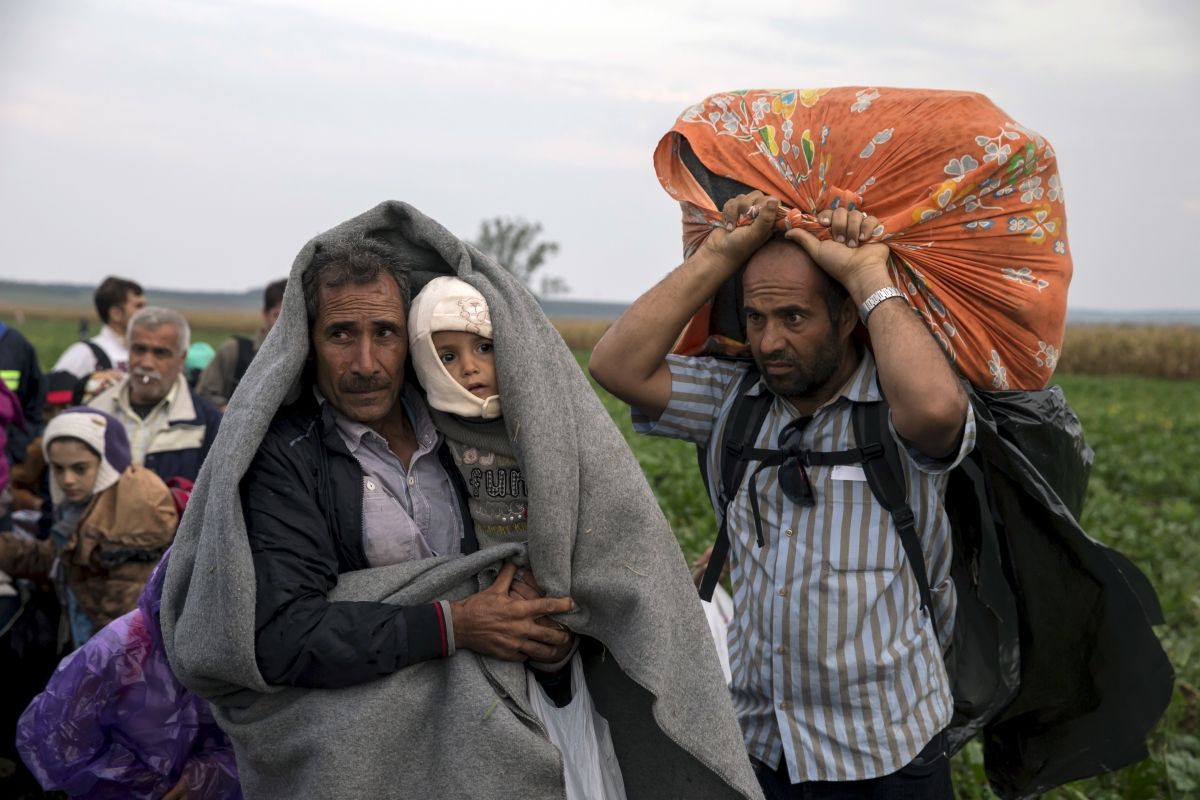 The Hungarian government is building a barbed wire fence on its border with Slovenia, according to Slovenian state news agency STA. Hungary has implemented similar measures on its borders with Serbia and Croatia over the last two weeks, in a bid to stop the flow of migrants and refugees into the country.
Slovenian Foreign Minister Karl Erjavec told the agency that he had received an informal phone call from his Hungarian counterpart, Peter Szijjarto on Thursday evening, who informed him of Budapest's new measures. The Hungarian foreign minister reportedly told Erjavec that the fence was a "temporary and makeshift" solution to the migrant crisis.
Erjavec said he was expecting official confirmation from Hungary on Friday, however STA cites Slovenian police who confirm that Hungarian authorities has already laid down around 500 metres of barbed wire on Thursday, on the border between the two countries, near the Slovenian village of Pince.
The phone call between the two foreign ministers followed a statement issued by Slovenian authorities earlier on the same day, announcing that they were monitoring Hungarian "activity" on the border, and that the Slovenian government has received no prior warning from Hungary that they were planning to construct the fence.
Slovenia's State Secretary Bostjan Sefic later told STA that the country had only been informed of the fence by Hungary only after construction had already began.
Hungary has already completed a fence on its border with non-EU member Serbia, after thousands of refugees made the crossing into the country on their way to northern Europe. On Wednesday the Hungarian prime minister announced that a similar fence on its border with EU-member Croatia would be finished by the weekend.
Although Slovenia's border with Hungary is much smaller than Croatia or Serbia's, it is a member of the Schengen zonethe group of EU states and Switzerland with virtually no border controlsand so the country is a popular destination for refugees hoping to move through Europe.