Hungary Deploys Army as EU Ministers Gather to Resolve Refugee Crisis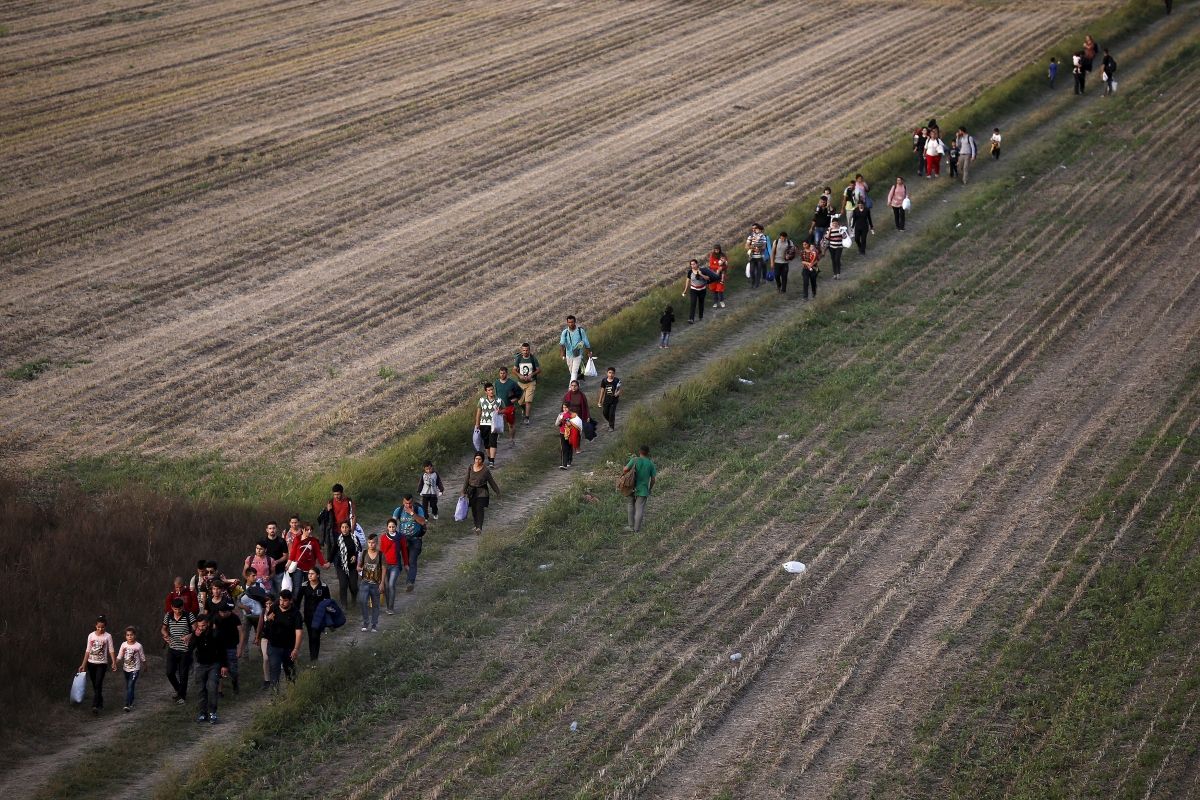 European home affairs ministers are meeting in Brussels on Tuesday to attempt to reach an agreement on how to house 120,000 asylum seekers who have recently arrived in Europe, ahead of an emergency meeting of EU leaders on Wednesday.
But after Hungary, Poland, Slovakia and the Czech Republic reaffirmed their opposition to refugee quotas at a summit held Monday, divisions still remain over how best to address the situation. The U.K. will not take part as it has chosen to opt-out of the quotas, an option available to Britain, Ireland and Denmark.
More than a quarter of a million refugees and migrants entered Europe in July and August alone, according to the BBC. Austrian police said nearly 10,000 refugees and migrants arrived in the country on Monday.
Hungary's parliament voted on Monday to deploy troops to repel refugees from its border, with Hungarian prime minister Viktor Orban telling parliament: "The migrants are not just banging on our door, they are breaking it down."
Soldiers will be able to check identification papers, arrest illegal border crossers and control the flow of traffic following the approval of the bill. The new law also allows the country's army to shoot at refugees with rubber bullets and tear gas grenades.
Journalists in the country reported seeing military convoys near the border.
Yet the decision sparked criticism from some, including Vivienne Reding, a former EU commissioner and senior Luxembourg MEP, who tweeted: "No the refugees don't put Europe at risk, Mr Orban but your populist statements and inhumane decisions, yes."
Meanwhile, the Czech interior minister has claimed it would be illegal under EU law to force refugees on member states.
Some have argued that a binding quota system for resettling refugees across Europe could be forced through under a qualified majority vote. A qualified majority is reached when 55 percent of member states vote in favor of a given proposal—16 out of 28 members states—and the proposal is supported by member states representing at least 65 percent of the total EU population.The quotas, originally put forward by European Commission President Jean-Claude Juncker, are supported by the German Chancellor Angela Merkel, French President Franois Hollande.