Hungary said it will suspend government-run COVID vaccination centers now that 38% of its population is fully immunized and 54% percent have received at least their first dose, the Associated Press reported.
Prime Minister Viktor Orban said on Friday he will stop the program given the strain it puts on doctors and hospitals. Instead, individuals will be responsible for getting vaccinated at the few locations offering the shots.
Orban said Hungary had more shots available than people signed up to get them. He suspects the country will have an even greater surplus in the coming months.
For more reporting from the Associated Press, see below.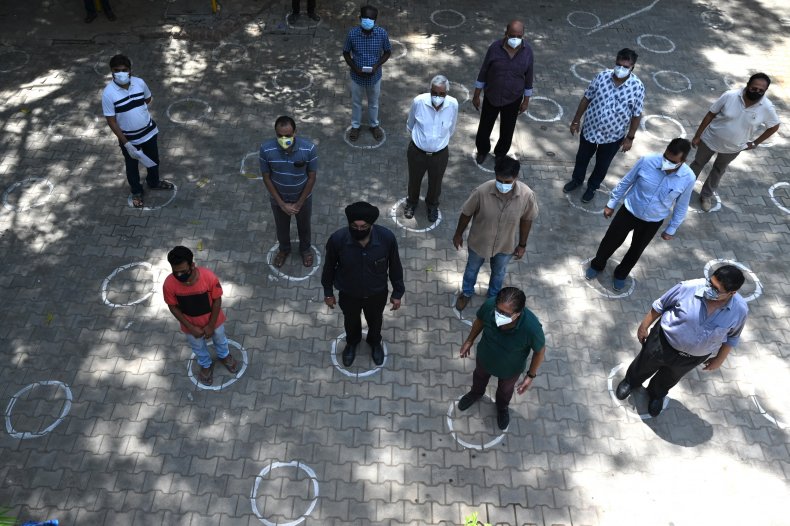 Here's what else is happening:
Britain approved vaccines for 12-15
Britain's medicines regulator has approved the Pfizer-BioNTech coronavirus vaccine for children aged 12 to 15, saying the benefits outweigh any risks.
The Medicines and Healthcare Products Regulatory Agency said Friday that clinical trial data showed the vaccine was "safe and effective in this age group."
The United States and the European Union also have approved the Pfizer vaccine for the 12-15 age group.
The British government is aiming to give everyone over 18 at least one shot of vaccine by July 31 and has not yet decided whether to extend the vaccination campaign to younger people. It said it would act on a recommendation from its scientific advisory committee on immunization.
"We will be guided by the expert advisers and will update in due course," the Department of Health said.
France back for tourists
France is putting itself back on the menu as a destination for international tourists who are vaccinated, removing the need for coronavirus tests for vaccinated Europeans and allowing vaccinated tourists from most of the rest of the world, including the United States, to also come back but still with a negative test.
The relaxed rules will kick in from Wednesday, offering a boost for France's tourism sector. Tourism will not be possible, however, from countries wrestling with virus surges and worrisome variants. This "red list" for the moment has 16 countries, including India, South Africa and Brazil.
Outside of Europe, most of the rest of the world is classed as "orange" in the new travel rulebook released Friday by the French government.
Vaccinated visitors from "orange" countries -- including the United States and Britain – will no longer need to quarantine on arrival and will no longer have to justify the reasons for their trip to France. They will, however, be asked for a negative PCR test no older than 72 hours or a negative antigenic test of no more than 48 hours.
European visitors and those from seven countries classed as "green"—Australia, South Korea, Israel, Japan, Lebanon, New Zealand and Singapore—will no longer need to undergo testing if they're vaccinated.
U.S. aids Pakistani effort
Pakistan's Foreign Ministry says the U.S. government has provided essential medical supplies to help Islamabad in dealing with the coronavirus situation.
In a statement, the ministry thanked Washington for sending the much-needed COVID-19 supplies to Pakistan.
The supplies, donated at Pakistan's request, include 685,000 KN-95 masks, 50,000 protective goggles, 250,000 diagnostic kits, and 1,000 pulse oximeters.
Earlier, Washington provided 200 ventilators to Pakistan.
Pakistan has a fragile health care system and is currently in the middle of the third wave of the pandemic.
Pakistan has registered 928,588 confirmed cases and 21,105 deaths in the pandemic.
Denmark donates to Kenya
Denmark will donate 358,700 unused vaccine doses to Kenya, saying the batch of Astra Zeneca that expires July 31 should be delivered as soon as possible.
It is part of the 3 million doses that Denmark has earmarked for donation this year.
"No one is safe until everyone is safe," Denmark's Foreign Aid Minister Flemming Moeller Mortensen said in a statement. "Kenya is in a difficult situation as they have received far fewer vaccines than they should have had."
The donation will be shipped via the U.N. children's agency UNICEF.
In March, Denmark became the first country in Europe to remove the AstraZeneca jabs from its vaccination program over a potential link to a rare but serious form of blood clot.
Norway followed Denmark, and many countries in Europe and elsewhere followed suit. They later resumed using the shot after the European Medicines Agency said that it was safe but with some restricting it to certain age groups, mostly those above age 50 or 60.
Newsweek, in partnership with NewsGuard, is dedicated to providing accurate and verifiable vaccine and health information. With NewsGuard's HealthGuard browser extension, users can verify if a website is a trustworthy source of health information. Visit the Newsweek VaxFacts website to learn more and to download the HealthGuard browser extension.