Thousands March in Hungary in Support Of George Soros-Backed University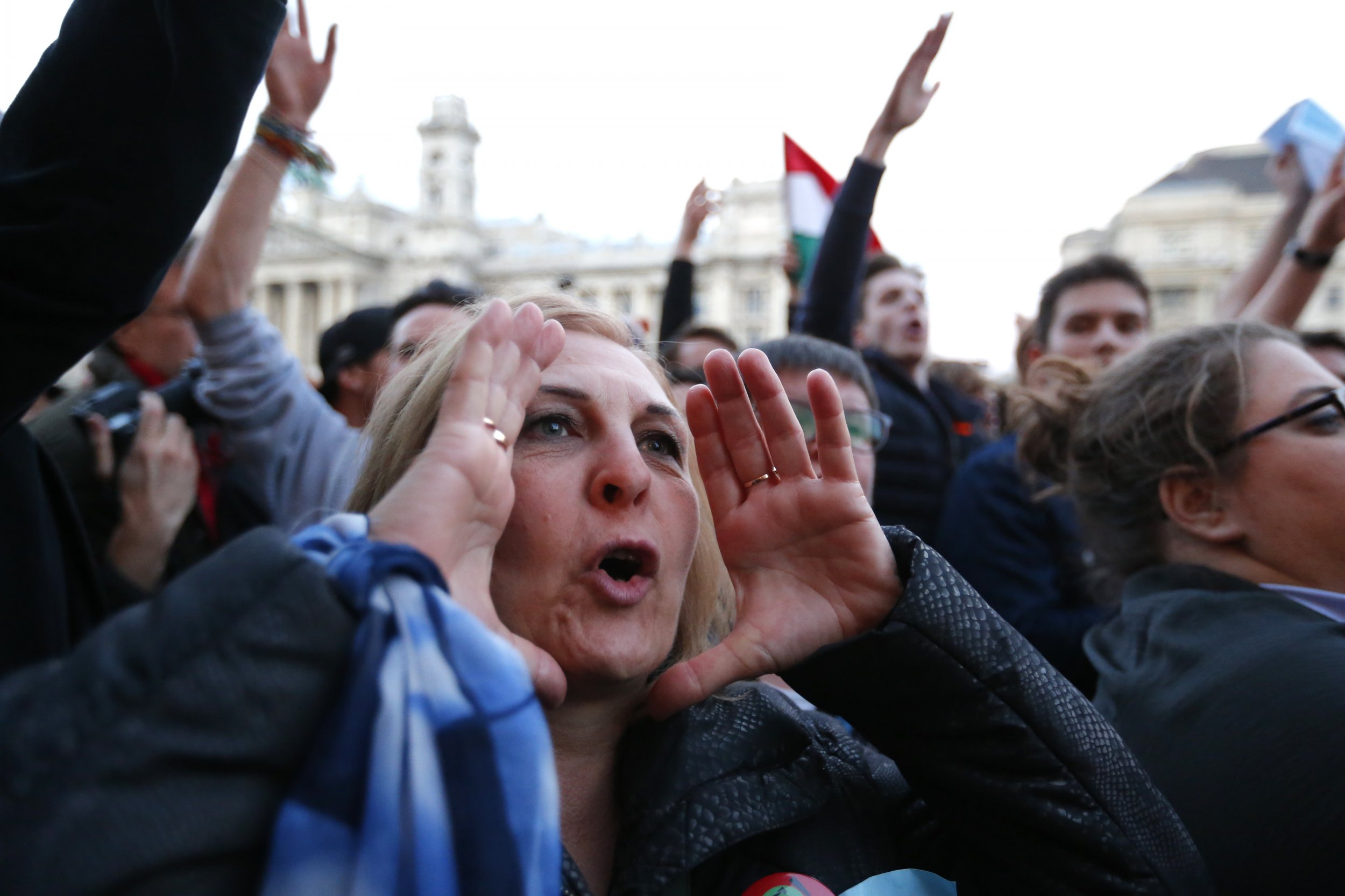 Thousands marched in Hungary at the weekend in support of a George Soros-backed university that faces a government crackdown.
The country's populist government, led by nationalist Prime Minister Viktor Orban, introduced new rules in early April that would block the Central European University, founded by American-Hungarian philanthropist George Soros, from awarding degrees because it is registered in America.
The changes have already passed parliament but demonstrators are calling on President Janos Ader not to sign them into law.
An estimated 70,000 people joined the demonstration, which also called for freedom of education more widely.
Several international reporters in the country said it was the largest or among the largest anti-government protests of Orban's seven-year reign.
In a blog last week, government spokesman Zoltan Kovacs said the law change was aimed at closing a loophole that allowed the university to effectively award two qualifications for the price of one thanks to its registration in both America and Hungary.
"If it wants the best of both worlds and wants to continue to issue a US diploma as it has been doing—beyond the European diploma that it is entitled to award—it will need a bilateral treaty with the United States for mutual recognition," Kovacs wrote.
But Hungarian government critics see the move as part of a wider attempt to stifle dissenting voices who oppose the self-described "illiberal" Orban.
A government proposal earlier this year to force foreign NGOs to reveal their assets was denounced as an attempt to "stigmatise or even get rid of these organisations" by the Hungarian Civil Liberties Committee.
Thousands March in Hungary in Support Of George Soros-Backed University | World