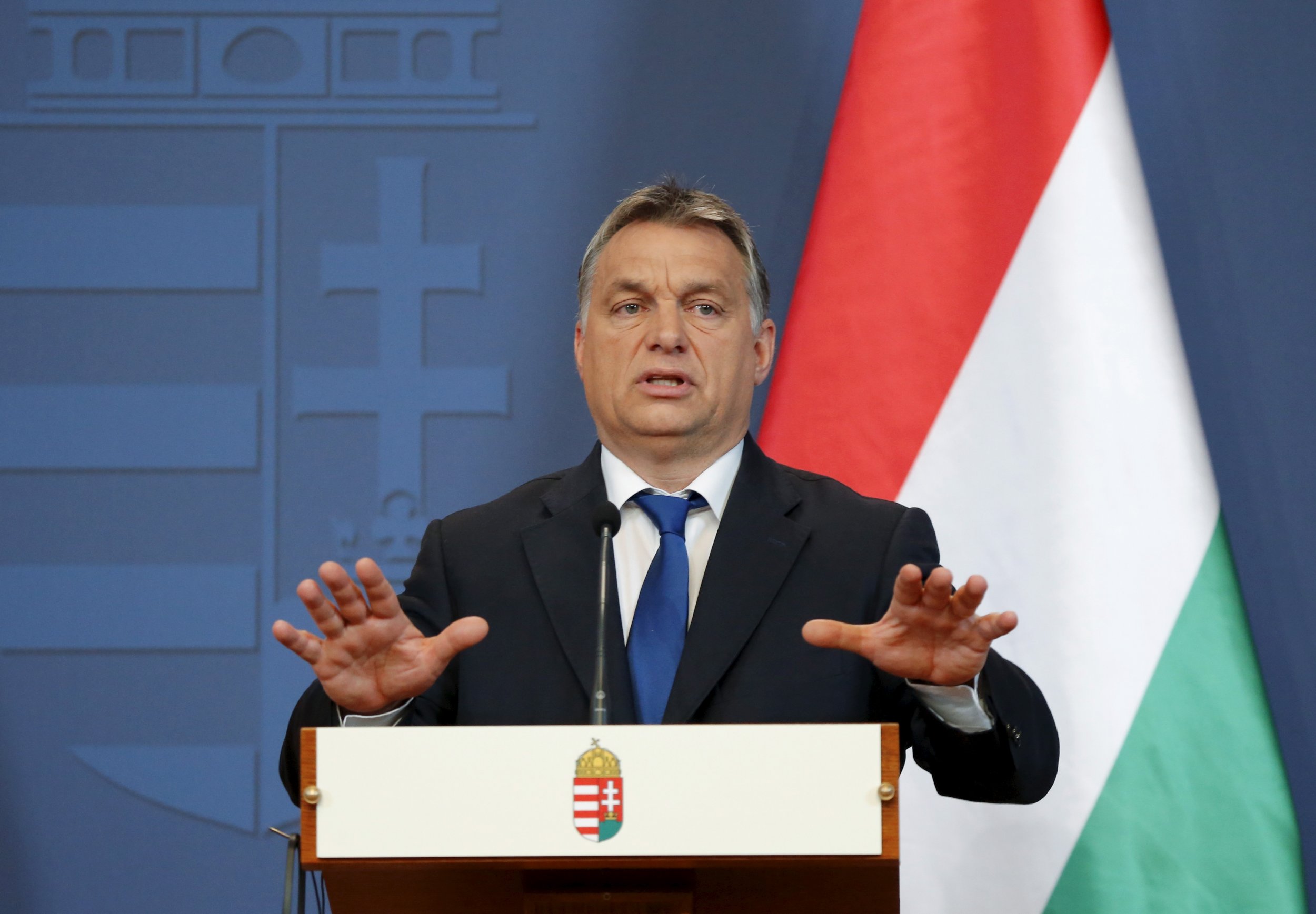 Hungary's populist government believes the EU is adopting its anti-immigration policies and that the election of President Trump will lead other countries to deal with Russia more pragmatically
Speaking to reporters at a briefing in the Hungarian Embassy in London, Zoltan Kovacs, a spokesman for the government of Hungarian Prime Minister Viktor Orban, said the election of President Donald Trump marked growing support for a more "pragmatic" approach toward Russian President Vladimir Putin.
Kovacs said that an agreement struck between EU leaders in Malta on Friday to try and limit the number of migrants departing from Libya marked a "turning point" in the debate over the refugee crisis.
"What we have witnessed last week," he said, "is that the declaration that came out during the day with regard to the Italian position and the EU's position on what is happening in the Mediterranean, what steps should be taken... it's a turning point."
He said that Orban had been "denounced as a provocateur" in 2015 when he reacted to the refugee crisis by calling for stronger controls on the EU's external borders, and more processing of would-be asylum seekers outside Europe.
Now, Kovacs said, the declaration signed by the member states on Friday, which focuses on supporting Libya to absorb more migrants and stop them making the crossing to Europe, is based on similar principles.
He also defended Trump's controversial executive order, signed two weeks ago, that froze the U.S. refugee program and placed new restrictions on immigration from some majority-Muslim countries.
"We do believe that the strongest democracy, one of the strongest countries around the globe, has its own right to decide [its own position] on migration issues," he said.
He criticized the international media for reporting on the outcry over the policy. When commenting on the U.S. and the EU's refugee policies, he said: "Instead of ideology, the pragmatic and respectful approach is a lot more fruitful."
Kovacs also defended a meeting between Orban and President Putin on Thursday last week. The meeting largely focused on energy, including gas deliveries to Hungary by the Russian state gas company Gazprom.
As such, Kovacs said, maintaining good relations with Putin made practical sense for ensuring Hungary's energy security. "Even at the peak of the most difficult times you have to be able to maintain dialogue and also to take up your own interest," he said. "Since the European Union has not provided so far any alternatives in terms of infrastructure to supply Hungary when it's about gas and oil, we have to take care of our own interest and own need."
Meanwhile, Orban has criticized EU sanctions on Russia, saying last week that, "Non-economic problems cannot be solved with economic means."
When Newsweek asked whether Trump's election marked the start of a shift toward more countries adopting a similarly receptive stance toward Putin, Kovacs said: "The world is moving towards a more pragmatic era, and that is instead of ideology, [which has] been poisoning many... bilateral or multilateral relations.
"A more respectful and pragmatic era is going to come."