Hungary Police Block Migrants From Boarding Trains to EU Countries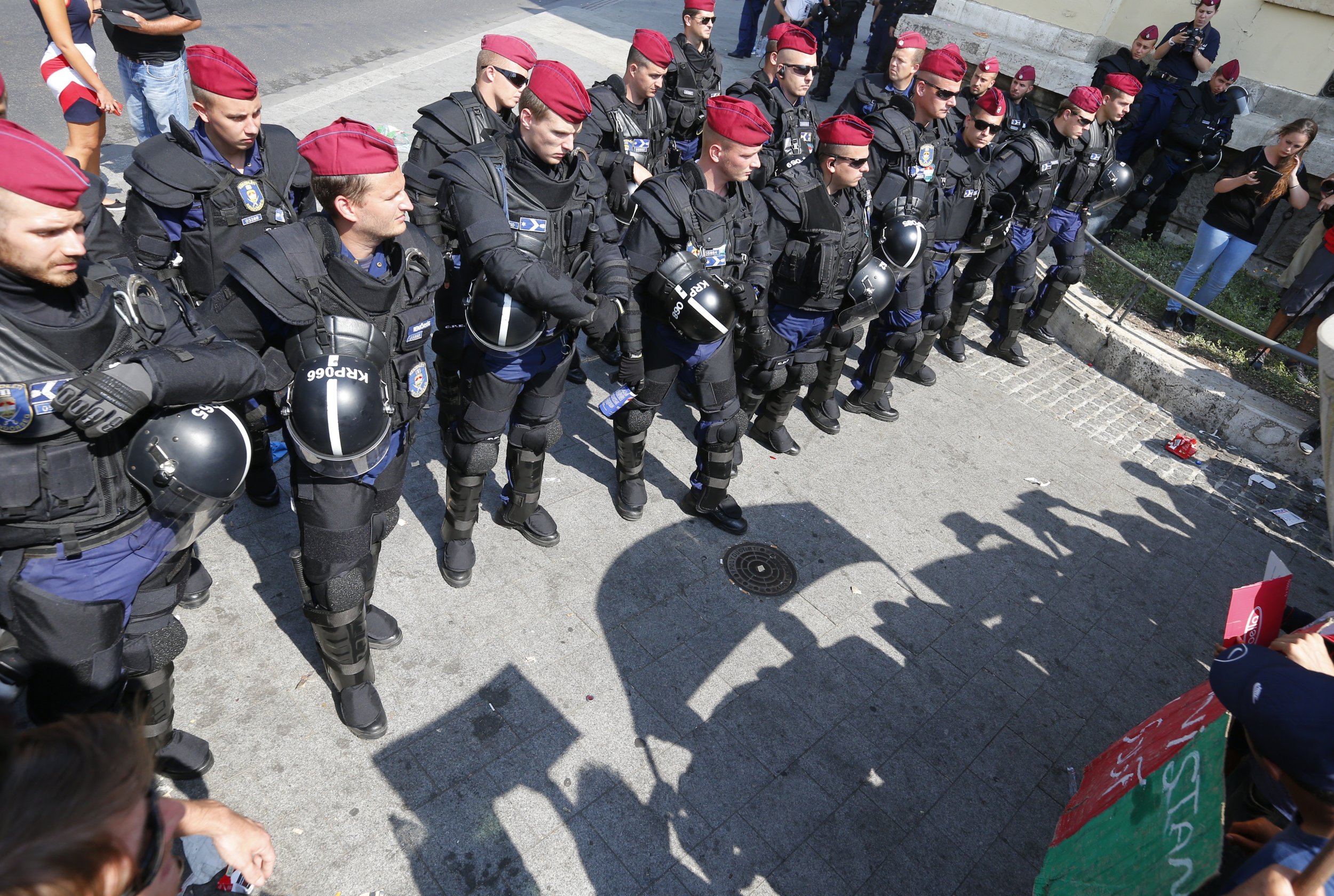 Police in Hungary on Wednesday continued to block hundreds of migrants from entering Budapest's main international train station, marking the second day of their efforts in preventing asylum-seekers from going to other European countries.
In response, migrants called for peace and chanted, "Freedom, freedom." They demanded to be allowed onto trains headed for Germany, but the station remained closed to them, according to the Associated Press.
Police on Tuesday temporarily had stopped all international train departures heading to countries in the western part of the continent because of the large number of migrants gathered outside of the station. More than 2,000 people, including families with children, waited near the station in overwhelming heat.
Tens of thousands of migrants from the Middle East and Africa, many of them fleeing the war in Syria, have made the treacherous journey to Europe over the past several months. In July, more than 107,000 refugees and migrants entered the European Union (EU).
Germany, which expects to take in hundreds of thousands of migrants this year, has called on other EU countries in the 28-nation bloc to help with taking in people seeking asylum. Some countries, including Greece, Hungary and Italy, have asked for more help with the migrant crisis.
The United Nations Refugee Agency (UNHCR) says the world is witnessing the largest displacement of people since World War II. Last week, 71 bodies were found crammed into an abandoned truck near Austria's eastern border with Hungary. Authorities believe the victims were refugees from Syria or Afghanistan.