Hungary Proposes Banning LGBTQ+ Content Aimed at Children
Hungary's ruling Fidesz party has proposed a new law that bans the promotion of LGBTQ+ content in schools. The legislation, introduced to the country's parliament on Thursday, would strictly prohibit school children from being exposed to content that encourages gender change or homosexuality.
Fidesz is the party of Prime Minister Viktor Orbán, and Reuters characterizes it as having "a strongly Christian-conservative agenda." The news agency said Fidesz has made more efforts against the LGBTQ+ community in the past year as the country heads toward elections in 2022.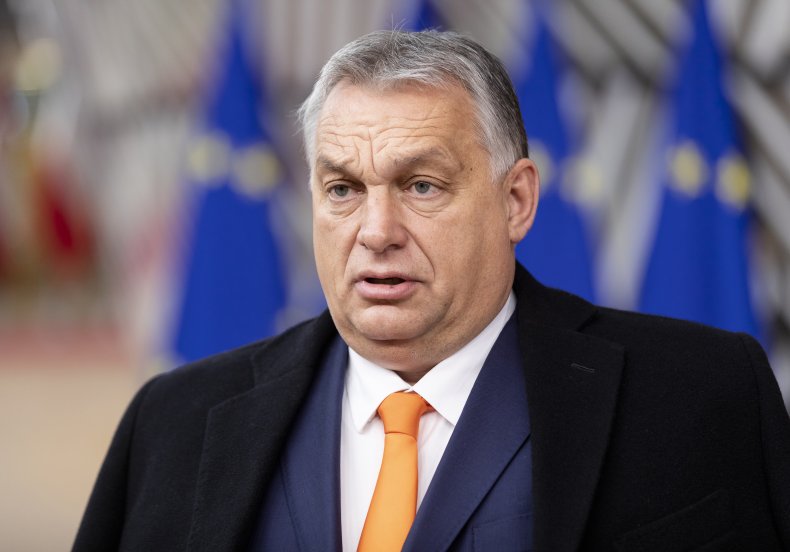 The new proposal is an amendment to an already-existing bill that punishes pedophilia. The amendment would ban young people under the age of 18 from being shown pornographic content, as well as any content that encourages gender change or homosexuality.
The bill would also apply to advertisements. Additionally, it includes a provision to set up a list of organizations allowed to hold sex education sessions in Hungary's school system.
In December 2020, the nationalist Fidesz party successfully pushed for the country to amend its constitution to include language that essentially banned same-sex adoption. The added wording defined family as "based on marriage and the parent-child relation. The mother is a woman, the father a man."
The constitution was also changed in December to state parents must raise their children as their birth gender and with Christian ideals.
The wording added at that time read: "Hungary defends the right of children to identify with their birth gender and ensures their upbringing based on our nation's constitutional identity and values based on our Christian culture."
In May 2020, Hungary passed a law making it impossible for transgender or intersex people to legally change their gender. However, part of that bill was reversed in March 2021, when the country's Constitutional Court ruled that people who began changing their gender identification on official documents before the ban started would be permitted to finish the process.
Amnesty International denounced the new amendment introduced on Thursday. In a statement, the organization said, "Freedom of expression and children's rights would also be severely restricted."
"This move endangers the mental health of LGBTI youth and prevents them from accessing information and affirmative support in a timely, preventive manner," the statement continued. "Such legislation only reinforces prejudice and homophobia, which is incompatible with the values ​​of democratic societies."
Amnesty International also compared the legislation to Russia's 2013 "gay propaganda" law. That law has also been denounced by critics as anti-LGBTQ+ because it banned spreading "propaganda on non-traditional sexual relations" among young Russians.