Austrian Chancellor's Remarks on Refugees Anger Hungary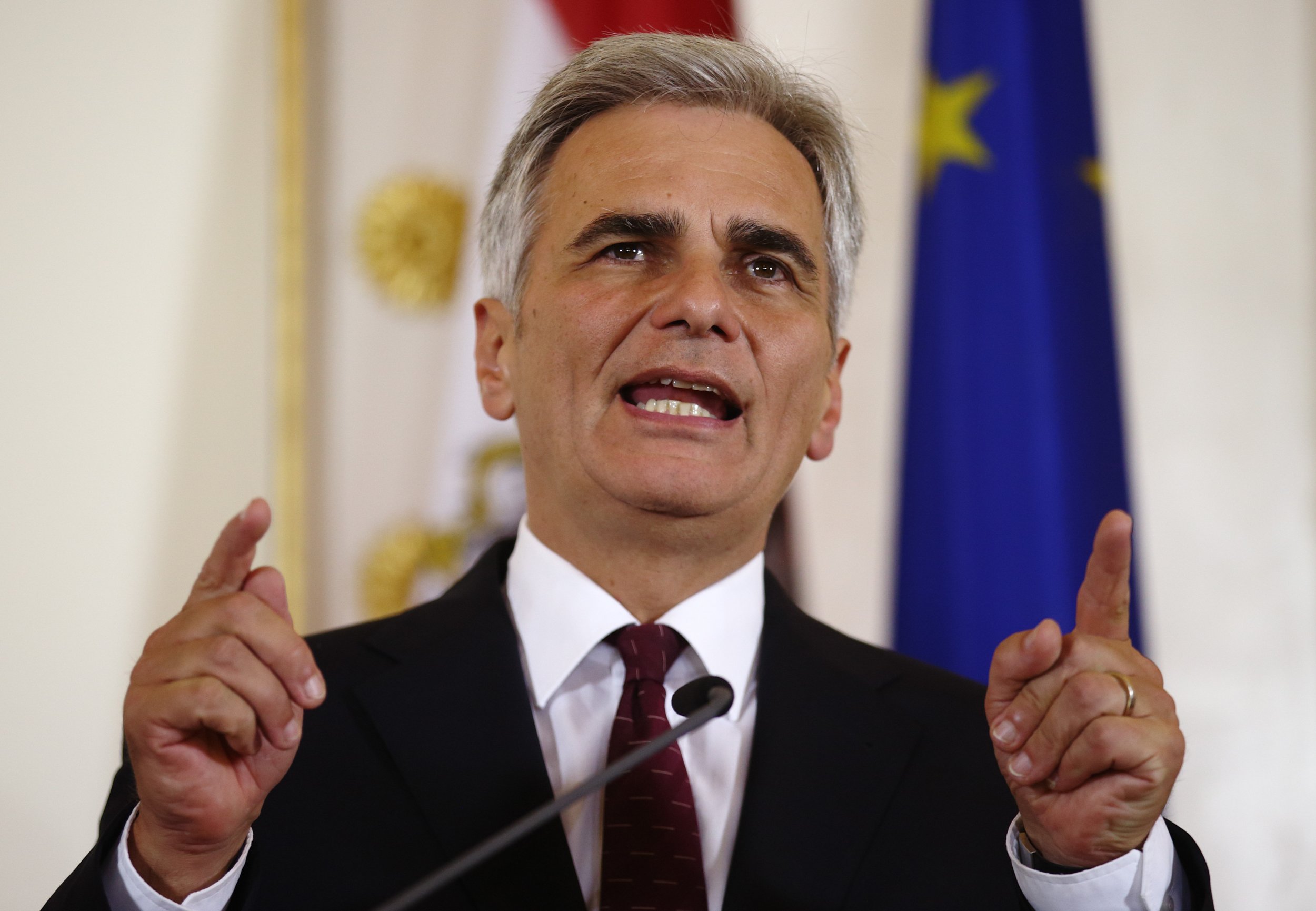 BUDAPEST (Reuters) - Hungary summoned the Austrian ambassador after Austria's chancellor compared its neighbor's policies on refugees to Nazi deportations in a magazine interview published on Saturday.
The summons is an escalation in a war of words between the two countries as Europe struggles to agree a common position on the flood of migrants and refugees seeking sanctuary in the continent from war and poverty in the Middle East.
In an interview published on Saturday, Austrian Chancellor Werner Faymann said Hungary's decision to tell refugees that a train they were boarding was bound for the capital Budapestwhen in fact it was heading to a refugee camp was reminiscent "of the darkest chapter of our continent's history."
In a statement, Hungary's foreign ministry said it had summoned Austria's ambassador to appear on Monday in response to the remarks.
Foreign Minister Peter Szijjarto told the national news agency MTI the comments were "unworthy of a 21st century European leader."
Szijjarto said Faymann had been pursuing a "campaign of lies" against Hungary for weeks. He accused Faymann of making it harder to find a common European solution to the refugee crisis by "making irresponsible statements that create false illusions and unjustified dreams in economic immigrants."