Hungary's Refugees Now Being Rounded Up and Kept in Shipping Containers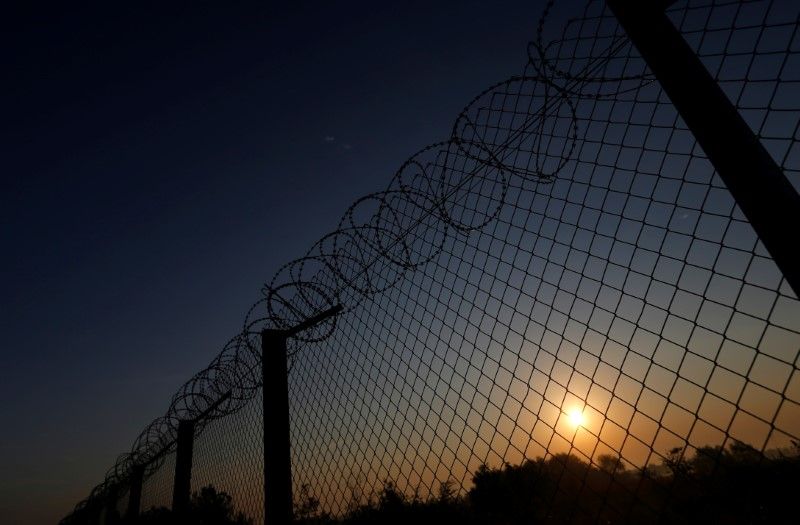 Hungary was set to begin housing all of its refugees in border camps made of shipping containers Tuesday as a new law came into effect that officials said will help protect against terrorist attacks. Asylum seekers arriving in Hungary, as well as those already in the country, will be confined in 324 shipping container homes across two camps along the border with Serbia while their asylum applications are processed.
The law, which was passed in the country's parliament earlier this month, has been condemned by human rights groups and the United Nations. But the government of Prime Minister Viktor Orban, which has taken a tough and controversial stance to the refugee crisis in Europe, has defended the move on security grounds.
"The purpose of the restrictions is to prevent migrants with an unclear status from moving freely around the territory of the country and the European Union, and to thereby reduce the security risk of migration," read a statement from the country's Minster of Interior Sándor Pintér, released Monday.
Only children under the age of 14 can be exempt from the camps, which will also house undocumented immigrants already in the country.
"According to the new regulations that will now enter into force, any illegal immigrants apprehended in the interior of the country will also be accompanied back to the border," the statement continued.
The interior ministry stated that adult refugees housed in the camps will receive three meals a day and have access to beds, bedding, hot water, toilet facilities, personal hygiene packages, mass media and telecommunication equipment.
On the same day as the camps were set to open, the European Union commissioner for migration, Dimitris Avramopoulos, will visit Budapest to ensure that the new detention centers do not break EU law. Human Rights Watch has criticized the commission for not taking a firm stance on Hungary and called on it to demand that the country change course.
"It's the latest of Hungary's abusive laws and policies designed to make it difficult to seek asylum there, and unpleasant or downright dangerous for those who do," said Lydia Gall, a Human Rights Watch researcher for Eastern Europe and Western Balkans.
The camps are built into a fence that Hungary erected along its southern border. A second fence, complete with night cameras, heat and movement sensors and multilingual megaphones warning against crossing the barrier, is currently under construction.