Hungary and Luxembourg Trade Blows on Issue of Refugees Before EU Summit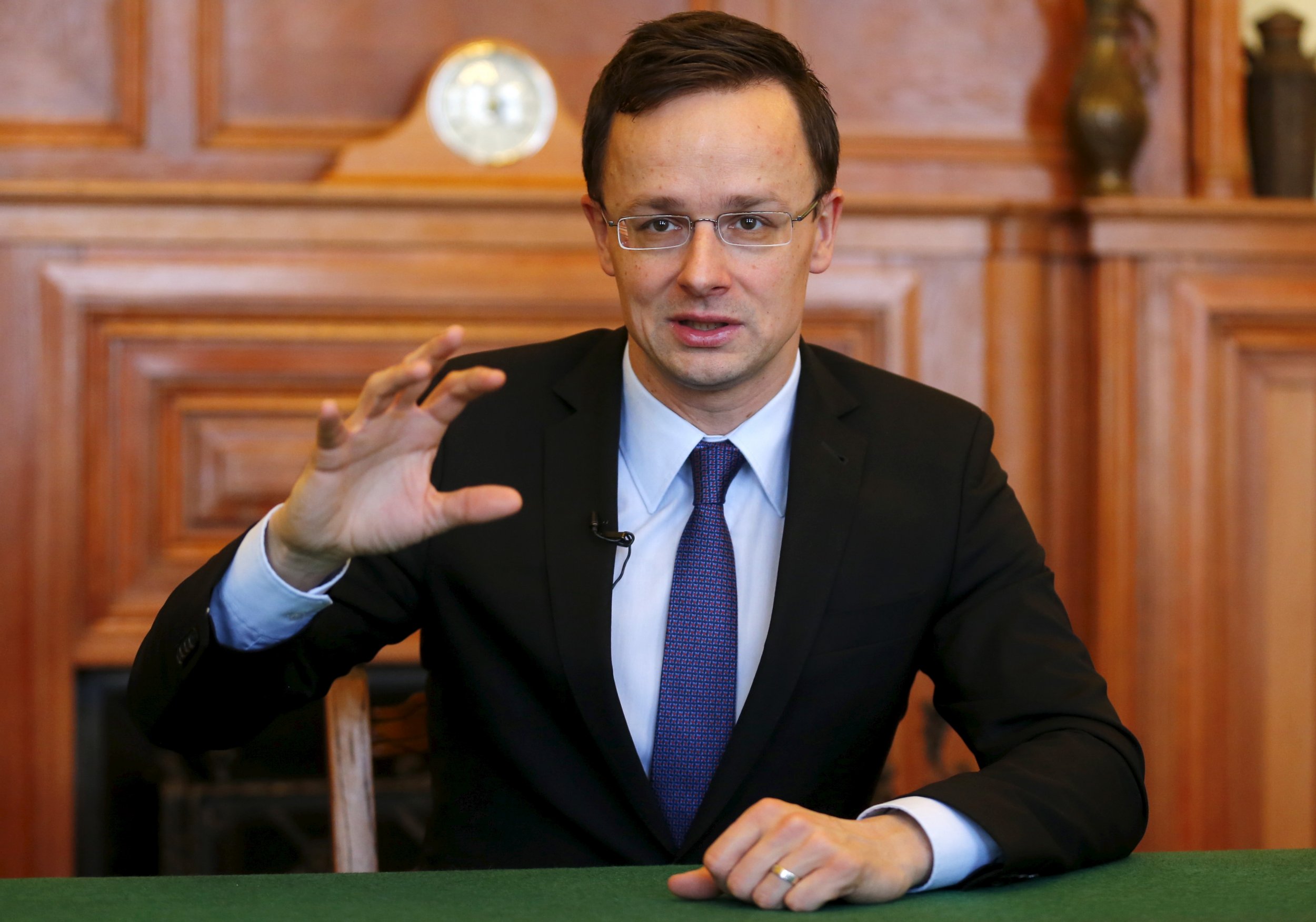 Hungary has hit out at Luxembourg as a row over refugees deepens between the two countries ahead of an important EU summit.
After Luxembourg's Foreign Minister Jean Asselborn told Die Welt on Tuesday that Hungary should be excluded from the European Union over its "massive violation" of EU values on refugees, his Hungarian counterpart Péter Szijjártó raised the issue of Luxembourg's history as a tax haven for the wealthy.
"It is somewhat curious that Jean Asselborn and [EU Commission President] Jean-Claude Juncker—who both come from the country of tax optimization — speak about jointly sharing burdens," Szijjártó said. "But we understand what this really means: Hungary should take on the burden created by the mistakes of others."
Asselborn had cited Hungary's erection of border fences to deter migrants, and claimed the government was restricting freedom of the press and the judiciary. Other member states "cannot accept that the fundamental values ​​of the European Union are being massively violated," he said, adding that Hungary's alleged violations mean it should be "excluded temporarily or if need be for ever from the EU."
According to a communique from Hungary's Foreign Ministry, Szijjártó believes that "Hungarians have the right to make their voices heard. They—and only they—have the right to decide who they wish to live with and who they do not wish to live with."
The exchange comes ahead of two crucial episodes in determining the future direction of the EU.
On Friday, the leaders of the 27 EU nations (excluding Britain) will meet in Bratislava to discuss the future of the union after Brexit. Hungarian Prime Minister Viktor Orban has pledged to wage a "cultural counter-revolution," putting national identity back at the heart of EU policymaking, where other EU leaders believe deeper integration is needed.
Later, on October 2, Hungary is to hold a referendum on whether its citizens want to accept a proposed EU quota system for distributing asylum-seekers more evenly across the bloc. It is very likely to go against Brussels.