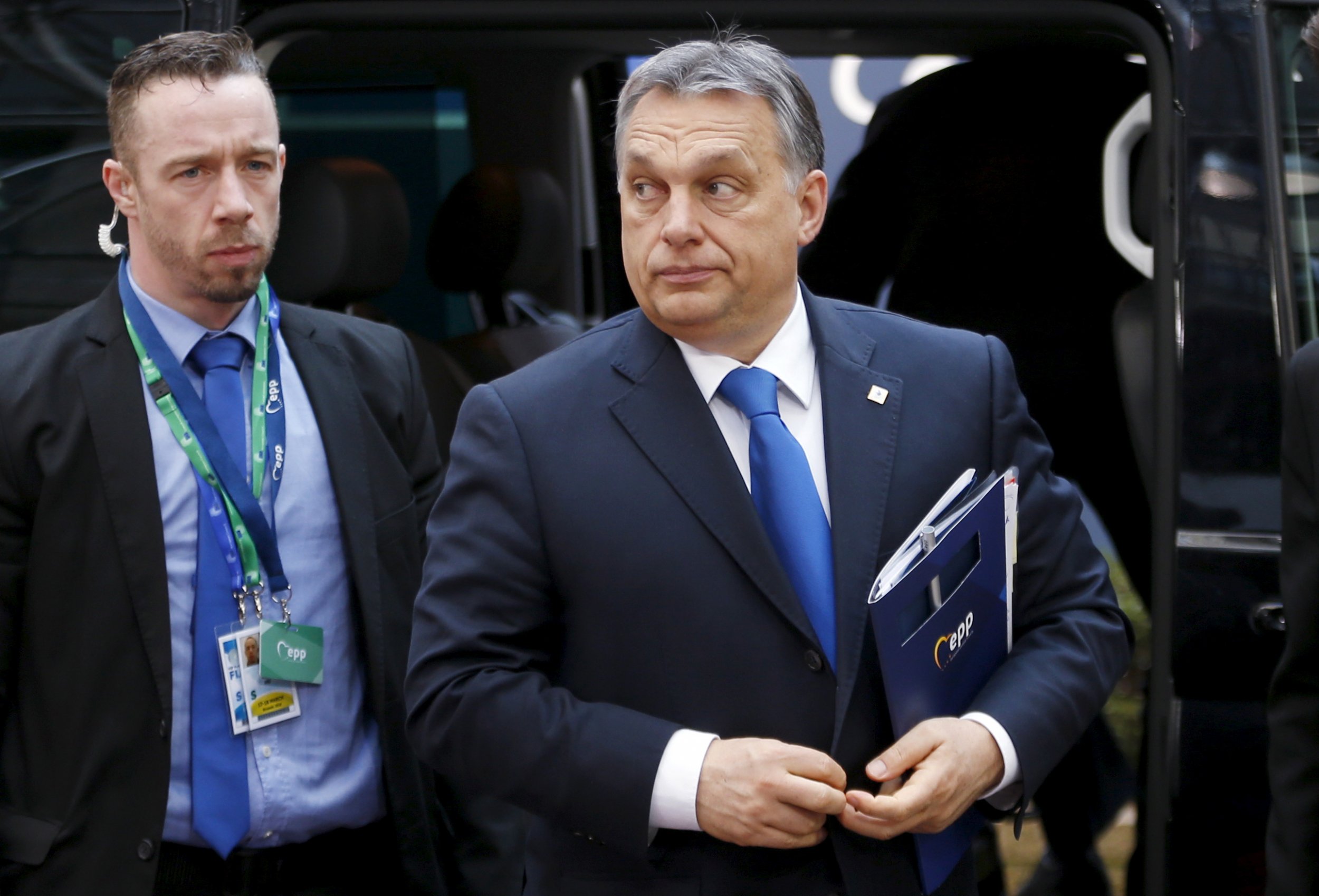 Hungary's parliament on Tuesday approved a government move to hold a referendum on mandatory refugee quotas set by Brussels.
The Hungarian vote, which was approved by a vote of 136 to five in the parliament, will put the question: "Do you want the European Union to prescribe the mandatory settlement of non-Hungarian citizens in Hungary even without the consent of Parliament?"
The referendum was announced by Prime Minister Viktor Orban in February, and was widely expected to pass parliament, given the majority enjoyed by Orban's Fidesz party. It will be held in the autumn.
Opposition groups including the Socialists did not take part, Bloomberg reported.
Brussels is mulling ways of distributing refugees more evenly across member states. Under the current system, southern states like Italy and Greece have become overwhelmed because of rules that allow other countries to deport many asylum seekers back to the first European country they entered.
A proposed new system would see quotas introduced for the resettlement of asylum seekers from countries facing particular pressure. States could temporarily opt out of this, but only if they paid deliberately prohibitive fees of 250,000 euros ($289,000) per asylum seeker.
The Hungarian government suggested to Newsweek at the time that it would veto any such arrangement. The government questions the legality of any mandatory quota system.
The referendum will be latest in a series of plebiscites on EU policy across Europe. The Netherlands in April voted against an EU-Ukraine deal, while Britain is set to vote on its membership on June 23.