Hungary to Transport Thousands of Migrants By Bus to Austrian Border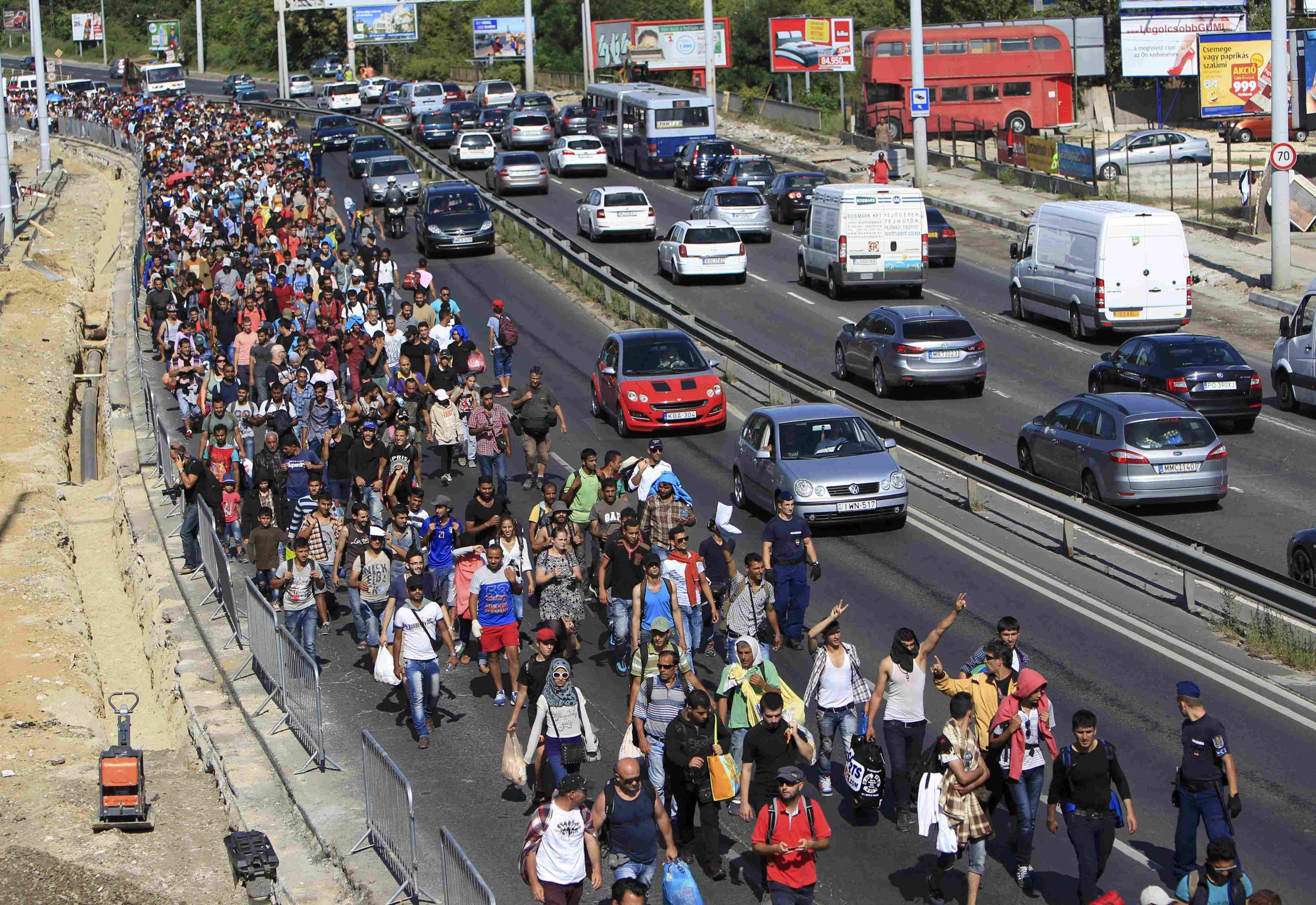 BUDAPEST (Reuters) - The Hungarian government will offer to transport thousands of migrants by bus to the Austrian border in the next few hours, Prime Minister Viktor Orban's chief of staff said on Friday.
About 100 buses will be sent to pick up the thousands of migrants at Budapest's main eastern railway terminus and 1,200 who are walking along the main westward motorway towards Austria, Janos Lazartold a news conference.
A further 300 migrants were walking along the rail tracks westward from Bicske where they escaped the train. They will be offered the bus trip to Hegyeshalom border crossing as well.
But the bus transport does not apply to those who are still in the migrant camps in Hungary, a government spokesman said.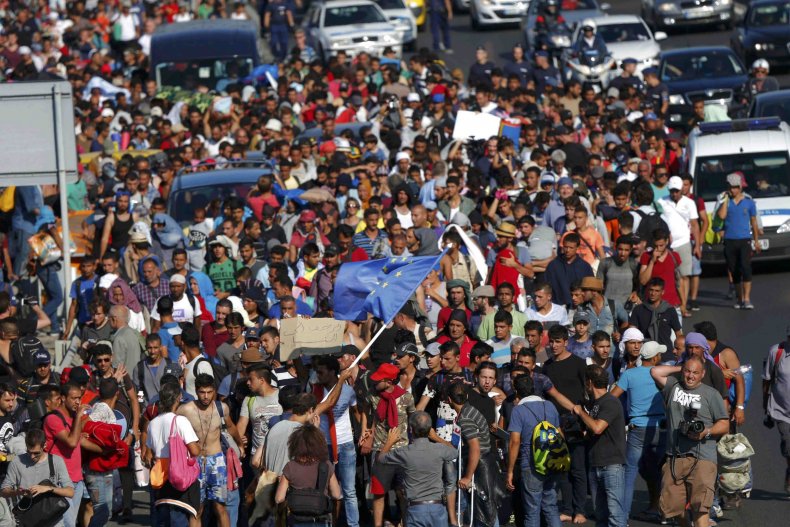 Lazar said it was up to Austria to decide whether migrants can continue to travel westwards from the border.
"This does not automatically mean that they can leave the country," Lazar said. "We are waiting for theAustrian government's response."
He said Prime Minister Viktor Orban has tried calling Austrian Chancellor Werner Faymann but could not reach him. Orban was told that Faymann could take his call at 9 a.m. on Saturday, Lazar said.