Hungary Uses Tear Gas, Water Cannon as Refugees Breach Fence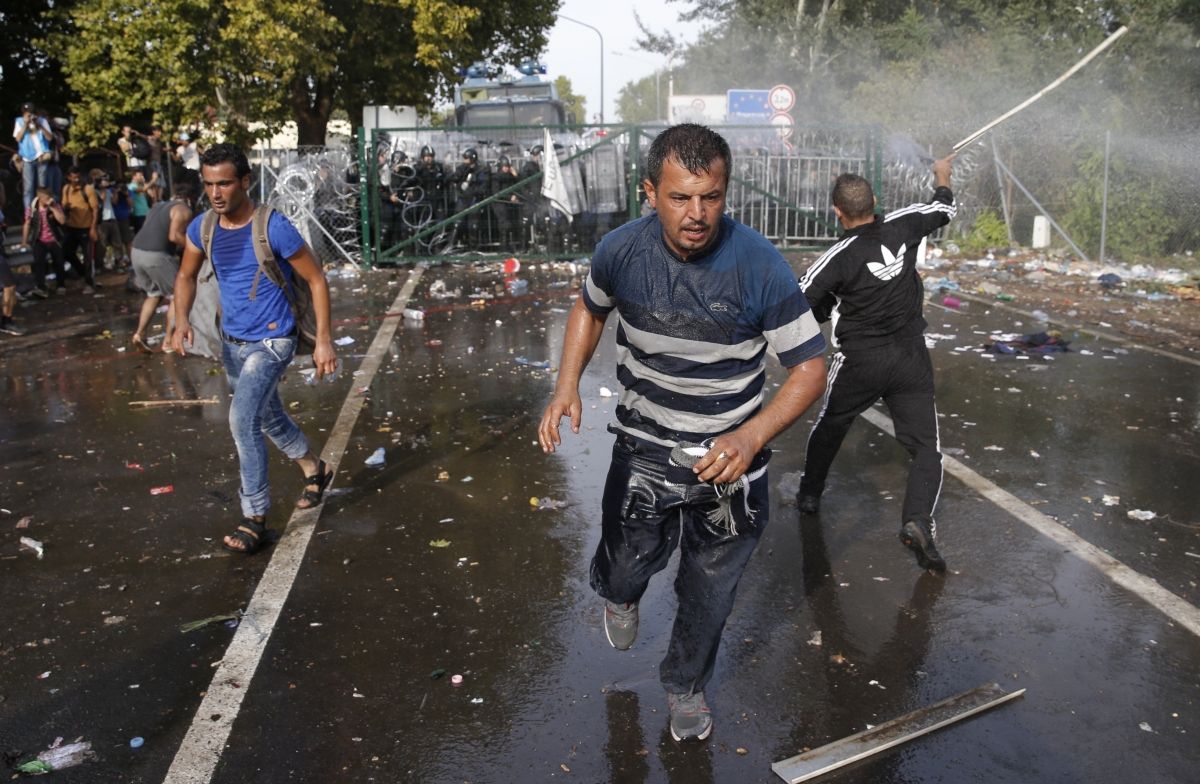 Hungarian authorities used tear gas and fired water cannons at refugees on the Serbian border on Wednesday after hundreds broke through the razor wire border fence.
The Associated Press reports that Hungarian police are spraying water cannons at any refugees attempting to cross the border near the Serbian town of Horgos. Refugees, many of whom are from Syria, also began entering Croatia on Wednesday as they sought alternative routes to northern Europe after Hungary tightened controls at its border with Serbia, deploying troops along the new border fence.
Refugee women reportedly held small babies and children above their heads as they appealed to be let across the border, which has been closed since yesterday. Hungarian Foreign Minister Peter Szijjarto told public television that "agressive" refugees were "attacking Hungarian police with rocks and pieces of concrete," Reuters reports.
Amnesty International's Director of Crisis Response, Tirana Hassan, said on Twitter that refugees who breached the Hungarian border were met with teargas fired by riot police. In an emailed statement, Amnesty also said that more than 1,000 people were trapped along a Serbian motorway with little access to food and water due to the border crossing in Hungary.
Also in Hungary, an Iraqi man was found guilty for "illegally crossing the border," the first conviction under new laws meant to deter refugees from crossing into Hungary. The man was expelled from Hungary and banned from returning for one year, AP reported.
Elsewhere, refugees passing through Croatia have been warned about the danger of unexploded mines left over from the Balkan wars of the 1990s.
The BBC reported that nearly 60,000 mines are believed to be present in a 500 sq km area across Croatia. People have also been taking to social media to warn refugees to stick to main roads in order to avoid the landmines. Non-profit organization Refugee Aid Serbia posted a warning on its Facebook page to refugees crossing the border into Croatia.
Croatia's Mine Action Center said that all suspicious areas have been clearly marked, according to AP. However, demining experts were sent to an area of the Serbian border with Croatia on Wednesday morning, Reuters reported.