Hungary's Leader Orban Bans Gender Studies in All Universities Because It's 'Not a Science'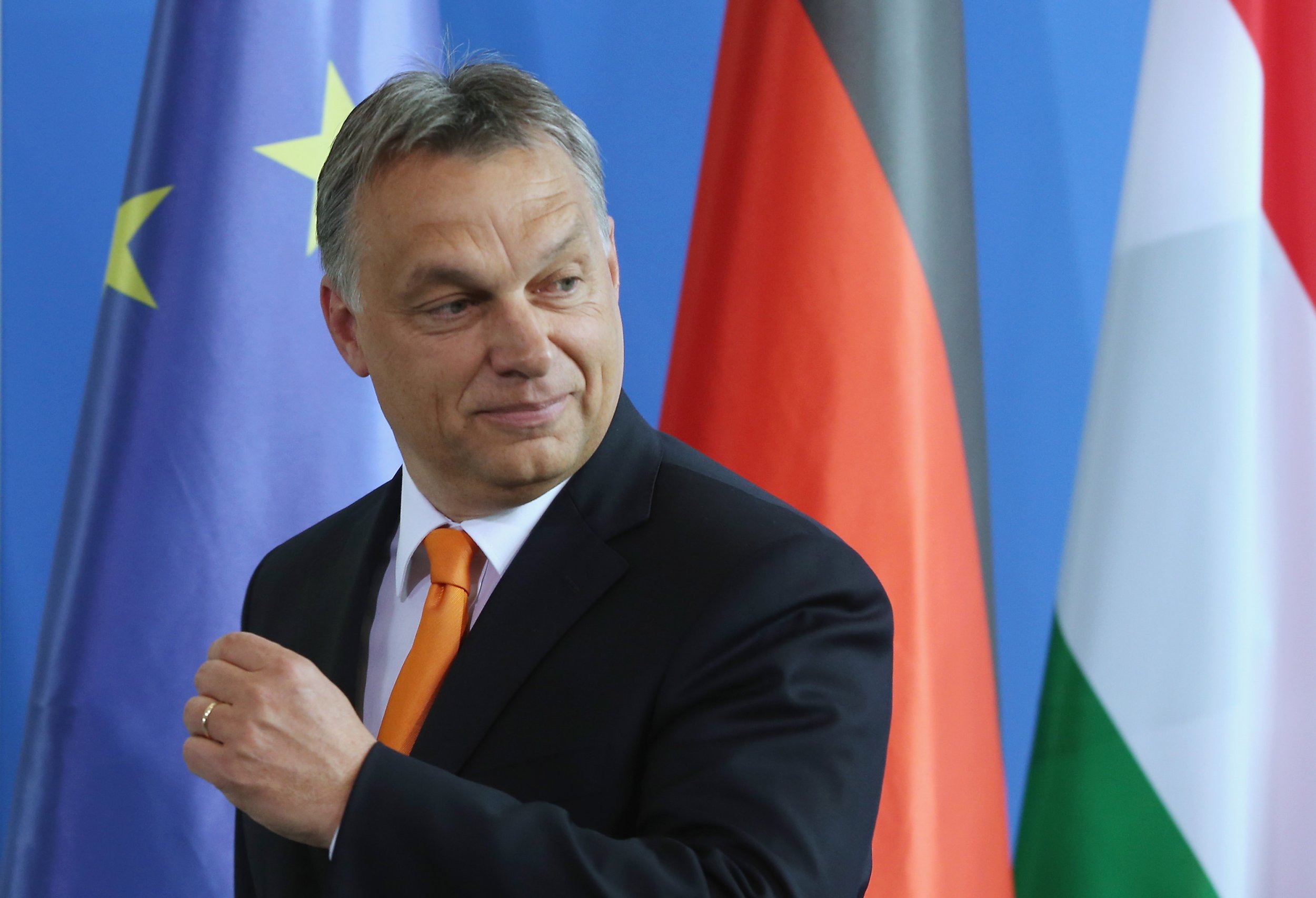 Hungarian Prime Minister Viktor Orban is facing backlash over a government decree effectively prohibiting gender studies courses in all universities across the country. Orban's administration believes the courses are rooted in "ideology," rather than science.
The prestigious Budapest-based Central European University (CEU), which is one of just two Hungarian universities to offer gender studies degrees, has condemned the decision, calling it a "major infringement on academic freedom and university autonomy."
The decree, which was signed by Orban and brought into effect on Saturday, sees gender studies dropped from a list of masters degrees programs entitled to official accreditation and financial support from the government.
It also bars schools from starting new courses on the subject, but it does allow students who have already begun such courses to complete them.
Deputy Prime Minister Zsolt Semjen asserted that gender studies "has no business [being taught] in universities" because it is "an ideology, not a science," according to Agence France-Presse.
Semjen reportedly asserted that labor market demand for gender studies graduates was "close to zero" as "no one wants to employ a gender-ologist."
When the Hungarian government originally proposed the ban in August, Gergely Gulyas, who is Orban's chief of staff, asserted that the administration was "of the clear view that people are born either men or women. They lead their lives the way they think best, but beyond this, the Hungarian state does not wish to spend public funds on education in this area, according to Reuters.
The CEU, which was founded by liberal U.S. billionaire George Soros, has warned, however, that eliminating its gender studies program will incur a "significant loss to the Hungarian scholarly community and for democratically-minded public policy."
Gender studies has been taught at the school for more than two decades.
The Orban administration's decree comes amid growing concerns over the government's apparent crackdown on university independence and a strong push for socially conservative policies.
Related: Witch hunt against George Soros and migrants might soon be punished in Orban's Hungary
The CEU has already been fighting the Hungarian government on a law passed in April 2017 that requires foreign-accredited universities in Hungary to have a base in their home country.
Given its U.S.-based roots, the CEU would also be required under the 2017 law to set up a U.S. university, which it currently does not have.
Another piece of legislation, titled "Stop Soros," targets the American billionaire directly, with the Orban administration accusing Soros of seeking to undermine the country's leadership and promote immigration.
In July, the European Union warned the Hungarian government that it was breaching European law with the "Stop Soros" bill, which makes it illegal for individuals or organizations to provide assistance to undocumented immigrants.
The EU's letter was issued just a day after Hungary pulled out of the United Nations' global agreement on migration—a deal that the U.S. is also not a part of—outlining international standards on migration.