My first COVID-19 vaccination was administered, not at a pharmacy or a hospital, but at a typically Hungarian location, the Szent Lukács Thermal Baths in Budapest (technically, the vaccines were distributed at the National Institute of Rheumatology, which operates out of an adjacent building). The city's baths had been closed for months—a sure sign of the pandemic's severity, given Hungarians' fondness for thermal spas—and the spacious baroque structure, painted pale yellow in the fashion of many such holdovers from the Habsburg era, was a convenient staging point for the city's vaccine rollout.
Even in the midst of a pandemic, certain Hungarian niceties persist. The staff, mainly old ladies in surgical masks and gloves, greeted patients with the formal "Jó napot kivánok" ("I wish you good day") and said goodbye with the equally formal "viszontlátásra." Outside the building's leafy courtyard, a large sign indicated that a recent renovation had been subsidized by the European Union.
The vaccine staging point and the accompanying signage highlight certain tensions within Hungarian politics. On the global stage, Hungarian Prime Minister Viktor Orbán plays the role of anti-EU firebrand, railing against the bloc's immigration policies, unelected technocrats and creeping cultural liberalism. The relative success of the Hungarian vaccine rollout, spurred by Orbán's acquisition of Chinese and Russian doses outside official EU channels, has only heightened these disagreements. Yet Hungary has benefited mightily from EU subsidies, to say nothing of the travel, tourism and trade facilitated by EU membership. Orbán may be adept at speaking the language of conservative populism, but he has also assiduously courted German multinationals and reaped the political benefits of EU-enabled economic growth.
Until the vaccines arrived, strict lockdown measures were Hungary's only respite from a brutal COVID winter. Last summer, Hungary and its Eastern European neighbors emerged from the first wave of the pandemic relatively unscathed. With the return of cold weather, case counts, hospitalizations and deaths all spiked dramatically. The so-called third wave, beginning in late winter and continuing into spring, has been particularly deadly. Despite lockdowns, school closures and curfews, Hungary's per capita death toll now exceeds the United States'. Neighboring Slovenia, Slovakia and the nearby Czech Republic have endured similar patterns of infection.
Hungary's vaccine rollout bears all the hallmarks of Orbán's pugnacious brand of politics. Although I was able to photograph the vaccine center, the media has been barred from vaccination sites and COVID treatment wards, which critics say is a means of deflecting attention from the government's mishandling of the pandemic.
Meanwhile, Hungary's vaccine distribution has been quite fast by sluggish European standards, but the government's means of acquiring doses is also controversial. Hungary was the first EU member state to break with the bloc's vaccine strategy and independently purchase Russian and Chinese doses, paving the way for similar moves from Slovakia and the Czech Republic. Vaccine hesitancy has been heightened by concerns about the safety of Sputnik and Sinopharm doses.
Persistent allegations of corruption have also marred the vaccine rollout, another characteristic of Orbán's tenure as prime minister. Hungary reportedly paid more per Sinopharm dose, acquired through a domestic intermediary, than Senegal, despite buying more total doses.
Orbán's most fervent critics often label him an authoritarian or an autocrat-in-the-making. This understates the precarity of his position. Over the past decade, Orbán and his incumbent Fidesz Party have benefited from extremely favorable political conditions. While alarmists blame constitutional changes and district-level gerrymandering for Orbán's success, more prosaic political factors explain a decade of Fidesz rule. Orbán has presided over consistent economic growth, which usually redounds to the incumbent party's benefit, and a fragmented and ineffectual opposition.
These conditions no longer hold. The pandemic has throttled the Hungarian economy. Before the vaccine rollout, the comparatively poor performance of the health care system highlighted pre-pandemic criticisms of Orbán's governance, namely his focus on prestige infrastructure projects over less exciting investments like hospitals (the soccer-obsessed prime minister's enthusiasm for expensive stadiums is a common joke among Fidesz skeptics). Moreover, disparate opposition parties have finally formed a united front to challenge Orbán. Recent polling for the upcoming 2022 parliamentary elections shows this coalition leading Fidesz.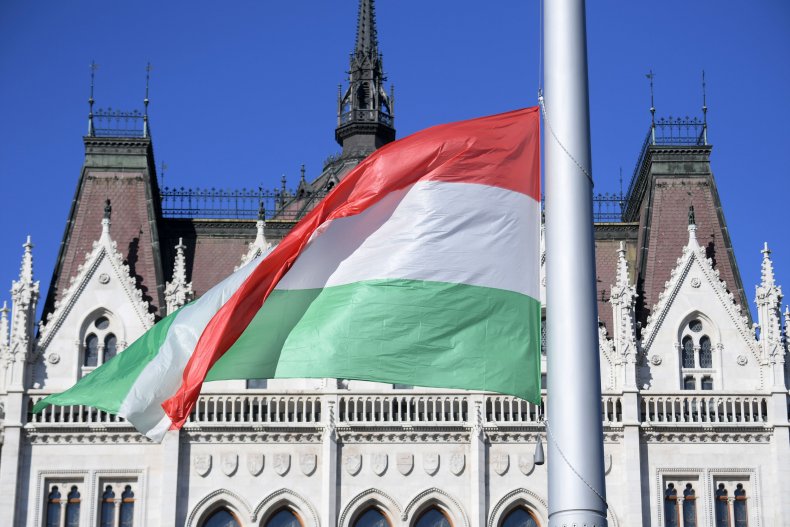 Orbán's stranglehold on Hungarian politics has always been exaggerated. In 2019, opposition parties won a slate of 10 municipal elections, including the mayorship of Budapest (in a country the size of Hungary, mayoral elections are roughly comparable in importance to gubernatorial contests in the United States). As the Hungarian writer Tibor Fischer pointed out, writing on the occasion of another Fidesz loss in a recent municipal election, the Hungarian political system is still quite competitive. Fischer would know—he is best known for chronicling the late-Soviet era autocracy of Hungary's János Kádár.
Hungarian civil society has also shown signs of life. A worrying emergency decree, passed during the early days of the pandemic, was repealed last summer. Index, a major opposition website, was shut down under questionable circumstances, but its former staff rapidly founded Telex, a crowdfunded replacement. Last fall, the streets of Budapest were choked by protests against the appointment of Fidesz apparatchiks to the board of directors of Színház-és Filmművészeti Egyetem (SZFE), the national university of film and theater. The masked protesters, unmolested by a modest police presence, meandered across the Liberty Bridge from the Buda side of the river to the university campus in Pest. Yellow SZFE protest masks are still a common sight on city streets.
The contrast with Vladimir Putin, to whom Orbán is often compared, is instructive. Alexei Navalny, the face of the Russian opposition movement, is rotting in jail. The idea of the Russian premier being unseated in a Duma election is laughable. American observers, most notably President Joe Biden, sometimes suggest that Orbán is part of an emerging bloc of conservative authoritarians. The Hungarian prime minister has a mixed record on civil liberties and has enthusiastically courted Russia and China for vaccines, technology transfers and foreign investment, but lumping Hungary in with a rogues gallery of autocrats obscures more than it reveals.
Orbán may yet recover his political footing and salvage the upcoming parliamentary elections. The government has announced an accelerated return to normalcy after 5 million vaccine doses are administered. A loan repayment moratorium was extended over the summer, and Orbán surely hopes that the return of warm weather, a surge of European tourism and business reopenings will spur a rapid economic recovery and a revival of his political fortunes. If Hungary successfully reopens, Orbán will be able to take credit for a rapid vaccine rollout, enabled in part by the controversial relationships he cultivated with Russia and China. Such an accomplishment would validate Orbán's claim to put Hungary's national interests first, even when they conflict with official EU policy.
But the pandemic death toll is a brute and inescapable fact, Orbán remains vulnerable, and after a long period of impotency, the opposition is finally united. Far from being a fait accompli, the 2022 Hungarian parliamentary promises to be quite interesting. Stay tuned.
Will Collins is a teacher in Budapest, Hungary.
The views expressed in this article are the writer's own.