A "hungry" bear broke into a Californian mom's house at 2 a.m. by snapping a door in half with its incredible strength.
Cameras inside the home, in South Lake Tahoe, captured the shocking moment the massive creature wandered in. Luckily the mom, posting to TikTok under the name Venus, and her family had been evacuated because of the Caldor wildfire ripping through the area.
She shared footage of the unexpected guest to the social media site last week, saying: "A bear broke into my house at 2 am, snapped our door in half. While we were evacuated from a wildfire."
The clip captures the crunch of the door breaking in half as the bear forces it open, casually pushing away the debris with its paw, as it sniffs around the home. A part two of the bear break-in was shared on Tuesday, as it stands in the lounge while peering around the room, before going over to the kitchen to sniff some cabinets.
Both clips, with the original viewable here, combined have amassed more than 130,000 views. The follow-up shows the huge bear wandering around the house, before walking outside, past children's bicycles.
In the comment section of both clips, Venus claimed the bear "was hungry," and he had been looking for food. She confirmed the bear helped itself to her children's treats, saying he ate, "all my kids' snacks that were in the pantry."
In the days since posting the shocking clips, numerous people quizzed her over what happened after they spotted the break-in on the video, and she replied: "Hubby had to drive up from where we were evacuated to and secure our place and wait for a new door."
She claimed it did get fixed in the end, adding: "Our property management just put an identical door with a metal screen on."
Numerous people commented on the clips, with Jtbobby writing: "They only get this brave when they are desperate. Poor guy."
Cj joked: "Imagine explaining that to your insurance company without the camera footage."
MakeupManndy commented: "He's just doing a final sweep to make sure you were all out safely."
While she said they were "home and safe now" following the unexpected guest dropping in on September 8, the break-in added "insult to injury."
Newsweek spoke to Venus, who requested to remain anonymous. A GoFundMe set-up earlier this month to help the family grapple with the effects of the Caldor wildfire went into more detail.
It said: "Myself and my family live in South Lake Tahoe, CA. Our town and home is under threat and being overtaken by a terrible wildfire. We have been evacuated as the fire is a direct threat to our amazing little town, leaving us displaced until further notice. We all truly hope our homes will be safe and the amazing firefighters and first responders can get a handle on things.
"Donations will go to my family's living and housing needs until we have somewhere to land. I am not expecting ANY of my Tahoe family to donate as we are in this position, but to any of my friends and family who can, anything helps, donations, shares, love."
An update from the beneficiary of the page, shared the bear break-in video, adding: "While the fire didn't cause any damage to the house, but we are still displaced... To add insult to injury, at almost 2 am last night, a bear broke into our home, snapping our front door in half.
"We aren't sure on repair costs right now, but our maintenance team is not in town to fix the door at this time, so we will be having to figure out how to fix it ourselves."
The devastating Caldor fire erupted in the middle of August, and burnt through around 218,00 acres of land, destroying around 1,000 buildings, including homes, NBC reported. Thousands of residents were forced to be evacuated, as the fire drew closer to South Lake Tahoe.
As people fled, brazen bears broke into empty homes and roamed deserted streets, with break-ins by the mammals reported at around 70 homes, The San Francisco Chronicle quoted the South Lake Tahoe Police Department as saying.
John Tillman, the owner of South Tahoe Refuse, told the site: "Bears are just having a heyday of it. It's just a nightmare. There's so much garbage on the street because of the bears. Oh my God, they are making a mess."
Homes, trashcans, garages and dumpsters all show signs of bear activity, as Tillman continued: "If it smells and they think there's food in it, they will go for it. They've had free run of the town, and they've been taking advantage of it."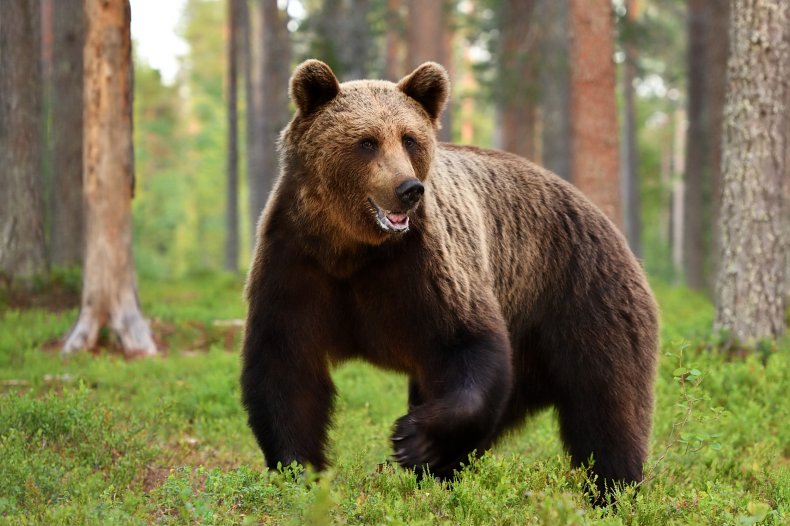 Update 9/16/21, 3:48 a.m. ET: This article was updated to remove names of private citizens per request.