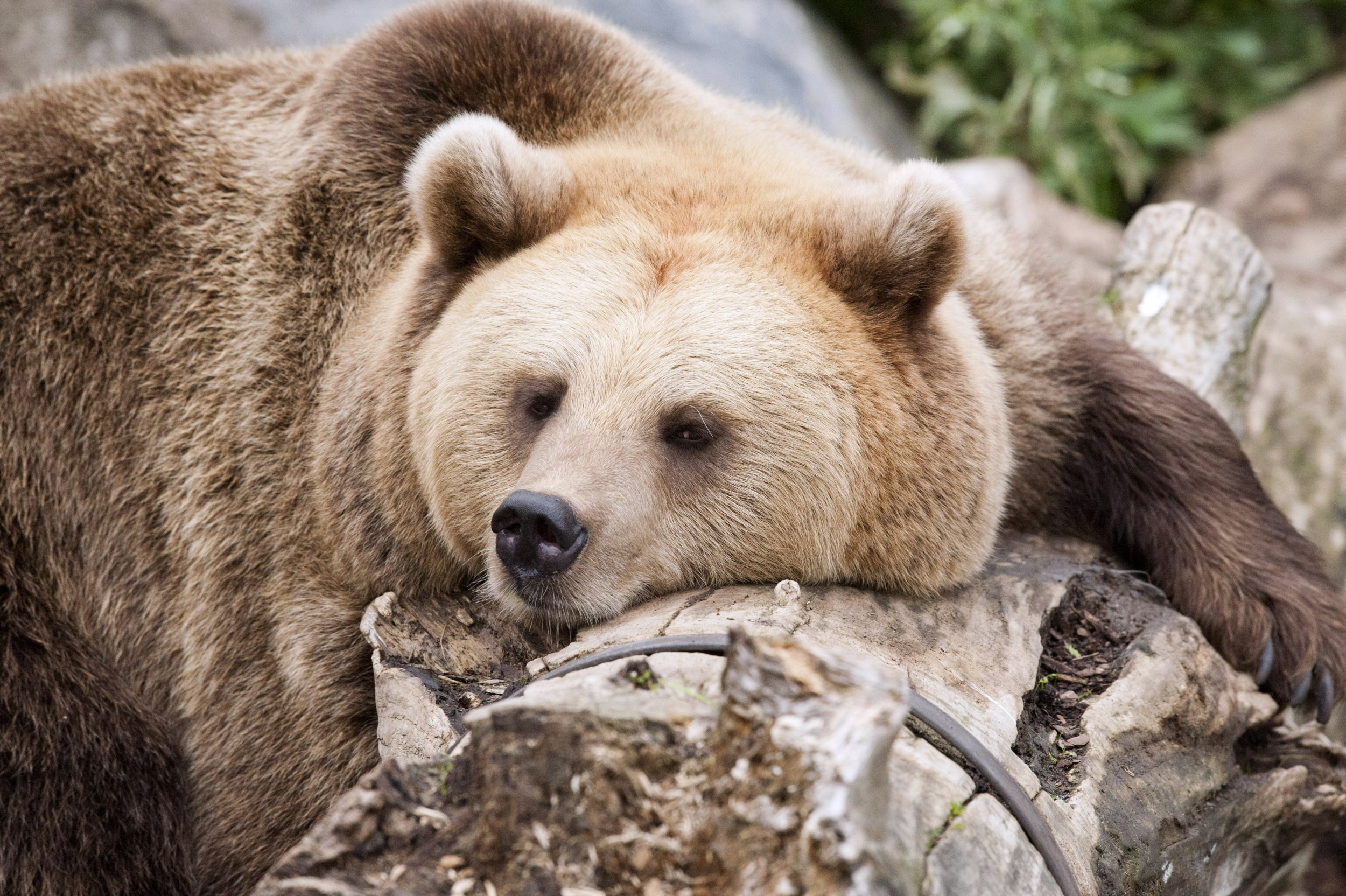 Rampaging in search of honey, wild bears are causing thousands of dollars' worth of damage in a spate of bee yard raids in northern Europe.
The hungry animals have damaged at least 370 beehives across Finland and nearby Estonia while foraging over the past year and a half, the BBC reported. The two countries are among the places with thriving populations of brown bears in Europe, most of which live in northern and eastern Europe, according to the European Commission.
The peckish animals incurred enough damage to Finland's agricultural community that the government has paid out $143,000 to local farmers whose beehives suffered bear damage this year, local newspaper Maaseudun Tulevaisuus reported. The recently released figures show that bears have damaged 70 hives since waking from hibernation this spring.
Read more: Freak weather may be putting Europe's champagne supply in jeopardy
Some of the incidents include bears going to new lengths to secure nourishment, such as one ursine raid near a populated area, 12 miles from the Finnish-Russian border. The bear, allegedly making its third visit to that same bee yard, cleared an electric fence before rummaging through a pair of hives, just over a hundred yards from a house.
Moving beehives to locations unknown to bears is sometimes also not an option for farmers, as hives can only be moved at night and must be at a minimum of almost 2 miles away from the old spot, so bees do not confuse the route, according to the Finnish Beekeepers Association.
While Estonia had more costly issues with damage incurred by wolf attacks on livestock, local newspaper Postimees says that bears are also responsible for significant incidents in the countryside. The figures actually date to last year but were only released this year because of how timely the process of compensation was.
The large animals attacked more than 300 Estonian beehives last year and have also destroyed rolls of silage.
Recently authorities in Finland and Estonia's neighbor Russia went on a bear-culling spree, killing dozens of animals as some entered cities in search of food and attacked people.