Hungry Fox Gets Stuck in Wheel While Chasing Mouse
A hungry fox got himself stuck while he was chasing a mouse for a tasty snack.
Police in north-western Connecticut were called in when a passerby saw the struggling fox with his head trapped in the hub of an abandoned car wheel.
Officers from the Connecticut State Environmental Conservation Police used baby oil to help free the trapped beast.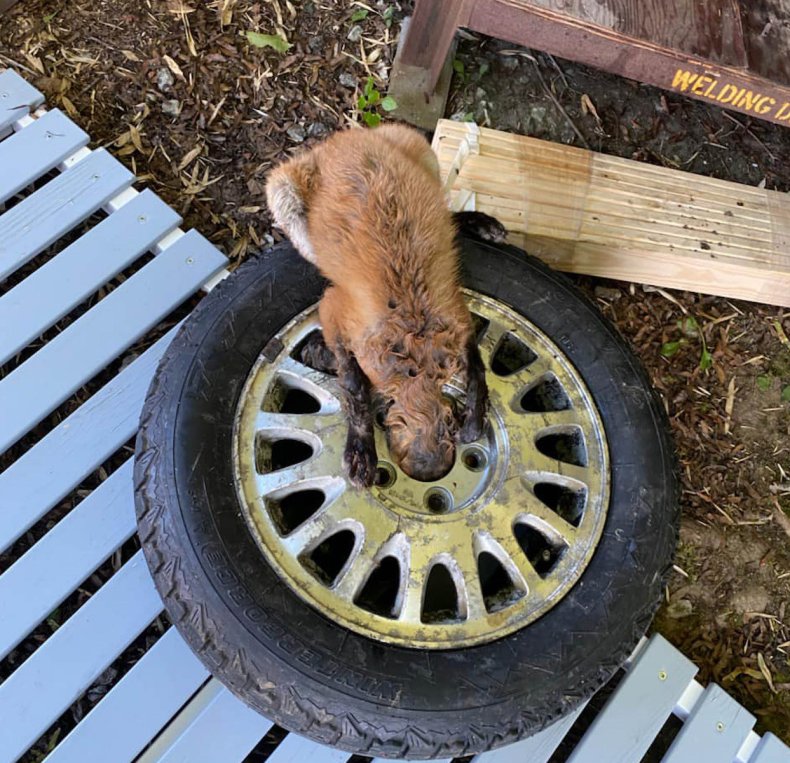 They said: "Mr. Fox—who was likely chasing a small rodent—found himself in a situation that was not very conducive to successful hunting.
"With the help from the homeowners and a little baby oil, our wardens were able to safely free Mr. Fox.
"Although I'm sure he was tired out, he quickly ran into the tall grass unharmed!"
The state's environmental police were later called out to Newington to save a trapped Cooper's hawk that had become entangled in a fishing line.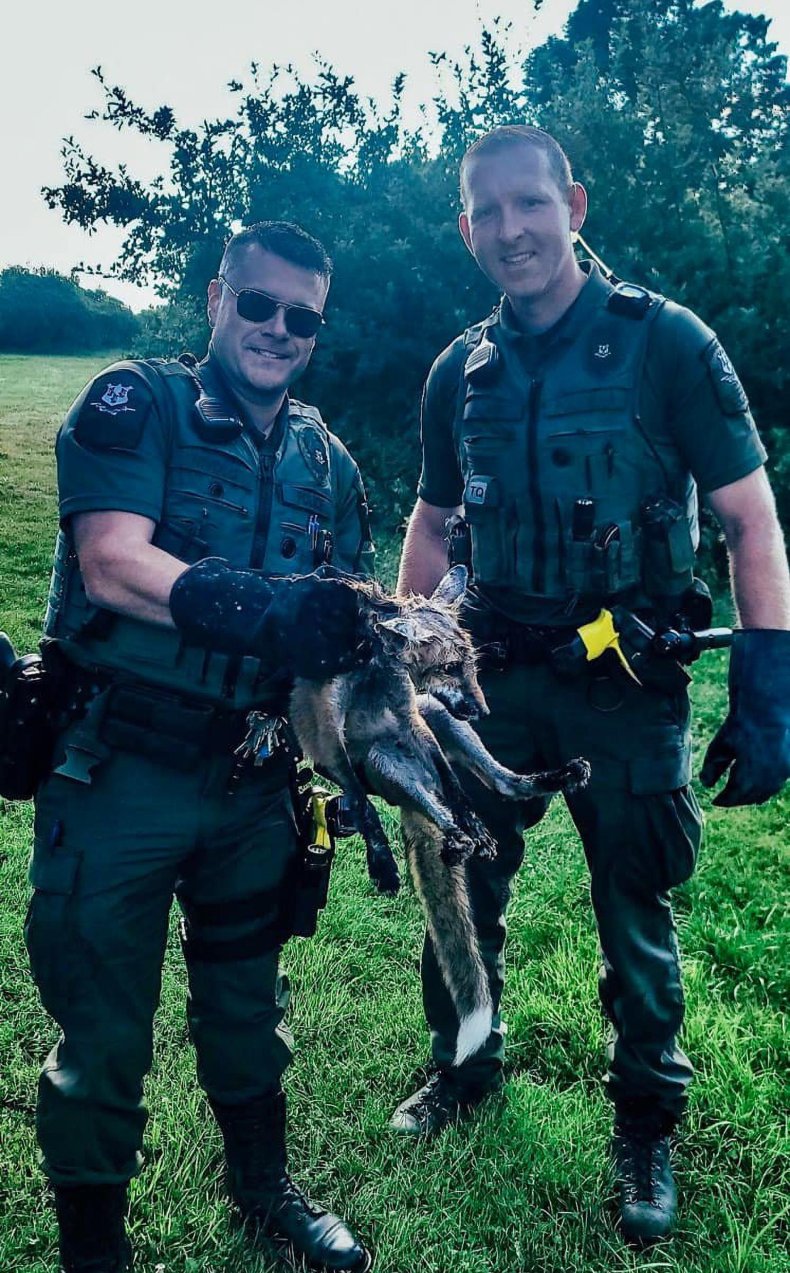 They said in a social media post on July 31: "Due to the personal connections our Wardens have with the local Officers in their areas, they took a call before it came into dispatch and were able to quickly respond to give this Cooper's hawk the best chance of survival.
"One of our Wardens was able to wade into the shallow water and cut the tree branch and with the assistance of another Warden they were able to safely cut a fishing lure off of the wing and package it up for delivery to Christine's Critters Inc. in Weston.
"The hawk will head to the vet tomorrow for removal of one of the fishing hooks that was embedded in the wing and will likely make a full recovery."
Animal lovers congratulated the rescuers.
One said: "Thanks for helping our wildlife."
Another said: "Great work, I hope the hawk makes a full recovery."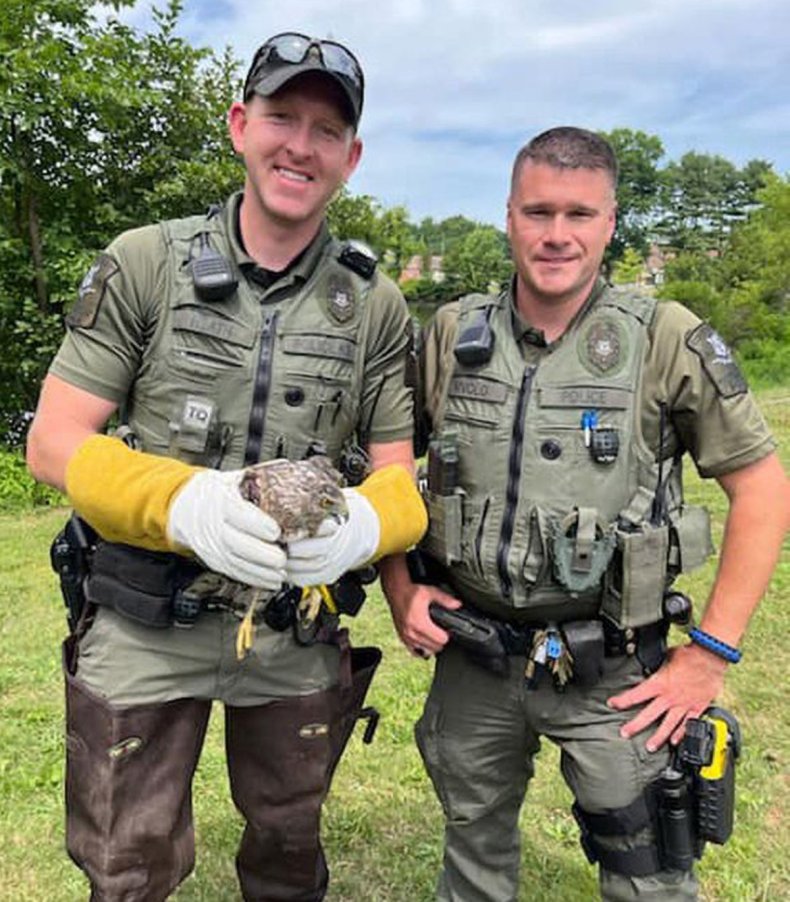 Christine's Critters Inc. is a non-profit organization aimed at rescuing, rehabilitating and releasing birds of prey in Connecticut.
It said in a social media post on August 1: "Thank you Connecticut State Environmental Conservation Police for not only the rescue, but the transport of this Cooper's hawk here today for care.
"He is wing wrapped for the night so that the barbed hook can not do any further damage to his wing.
"Fingers crossed there is not too much damage to his wing from the ordeal.
"First call tomorrow morning will be to our veterinarian!
"Happy to hear the fox was okay and is back out there for his second chance!
"It takes a village to help our wildlife in distress."
This story was provided to Newsweek by Zenger News.