Ernest Hemingway House in Key West Rides Out Hurricane Irma With 54 Cats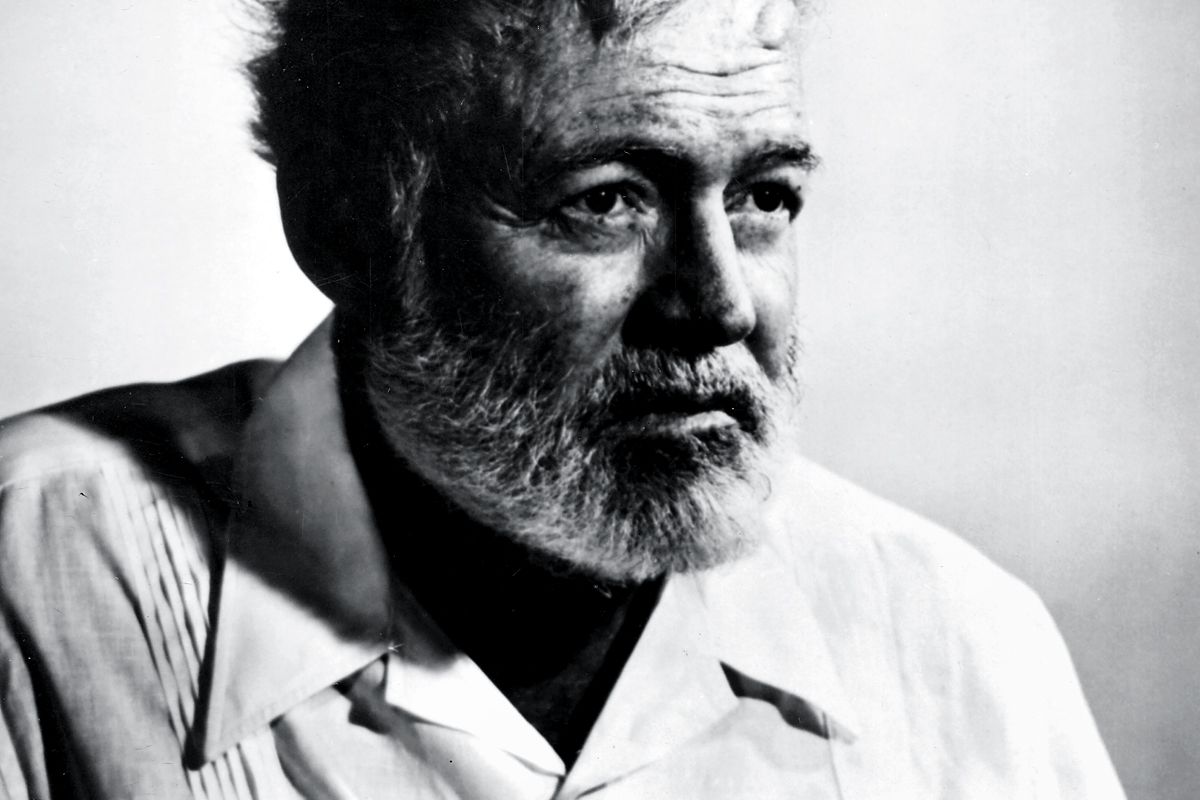 Before making its second landfall in Florida near Naples Sunday, Hurricane Irma battered Key West as a Category 4 storm, leaving uprooted trees and waterfront streets underwater.
But Hurricane Irma's wrath and mandatory evacuation orders in Key West were not enough to deter staff at Ernest Hemingway's Home and Museum —and its 54 six-toed cats — from leaving. Museum curator Dave Gonzalez told HLN that they were going to ride out of the storm to protect the writer's landmark house.
"The house is boarded up…and shuttered with half-inch thick plywood," Gonzalez said. "We have 54 cats in the property [and] we've stocked up on cat food and water."
Gonzalez also told The Houston Chronicle that the cats were already accustomed to surviving storms that have hit Key West in the past. "Cats know naturally when to go. As soon as the barometric pressure drops, they come in," Gonzalez told the Chronicle. "They know before humans do when it's time to get in."
He added that none of the cats, which are believed to be descendants from Hemingway's own six-toed feline, have been lost to a hurricane over the years, the Chronicle added. They are allowed to roam freely as each building at the property has entrances for them and areas where they can escape should danger from storms occur.
All 10 staff members decided to stay at the popular tourist attraction, including 72-year-old caretaker and house manager Jacqui Sands. Mariel Hemingway, the author's granddaughter, begged Sands to leave. "I think that you're a wonderful and admirable person for trying to stay there and save the cats," she said, "But ultimately it's just a house… Get all the cats in the car and take off."
But Sands did not budge. "My kids told me to get the hell out. But I have an obligation to take care of the building and the cats," she said.
The fate of the museum's staff and the cats remains uncertain to date, according to The Mercury News. Sheets of rain were visible near the house, which stands at 16 feet above sea level and away from a flood zone. The Mercury News shared a tweet posted Saturday morning, which showed that some of the cats were safe and sound.
Built in 1849 and completed in 1851, the house was acquired by Hemingway in 1931. He lived there with his wife, Pauline, and their two sons from 1931 until 1940, when he left for Cuba.