Hunter Accidentally Shoots And Kills Father on Boar-Hunting Trip in Southern Italy
A hunter reportedly shot and killed his father on a hunting trip in southern Italy over the weekend. The 34-year-old man, who is not being named, mistook his father for a wild boar and fatally fired on his 55-year-old father, BBC News reports.
On Sunday, the two men were stalking boars separately in a national park in Sicignano degli Alburni outside Salerno, where hunting wild boar is reportedly banned. The son, alerted by his hunting dogs to something moving, opened fire on a shadow he saw through the bushes.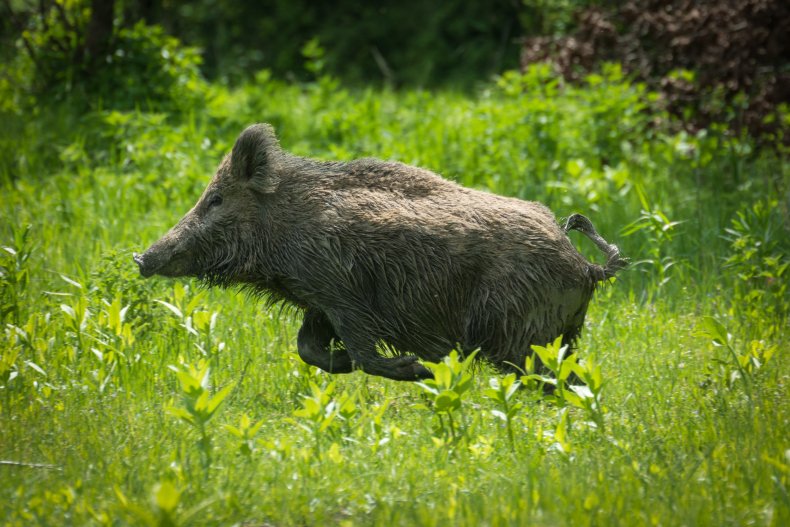 But instead of a wild pig, it was his father. Shot in the abdomen, the older man lated died in the hospital. Investigators seized the firearms, though its not clear if the younger man will be charged in his father's death.
In the wake of the shooting former tourism minister Michela Vittoria Brambilla, who now runs the Italian League for the Defense of Animals and the Environment, called for stricter punishments for such incidents, complaining that Italy's countryside was turning into the Wild West.
"It is a real national emergency," Brambilla added.
Last October, environmental minister Sergio Costa called for a ban on Sunday hunting after an 18-year-old was shot and killed near the French border. Before the month was out, two more men were killed in hunting accidents.
In a 2011 survey, less than 20 percent of Italians said they viewed hunting as an acceptable past time. That same year, 35 people were killed and 74 injured during the country's four-month hunting season. All but one of the deaths were hunters killed accidentally by their shooting companions, though one was a mushroom collector shot dead near Arezzo in Tuscany. Others who were wounded were most often bicyclists or people taking a walk in the woods.
But according to Italian law, hunters have the right to hunt on private property and to fire anywhere not within 160 feet of a road or 320 feet of a house.
The issue is not exclusive to Italy: That same month, a British bicyclist was killed by a stray bullet from a hunter in the French Alps.
Marc Sutton, 34, had been riding on a popular mountain path in Montriond, close to the Swiss border. His shooter, a 22-year-old old hunter, was taken to hospital in severe shock. Sutton was one of more than 20 people who have died in hunting accidents in France since 2015.
Critics call for a ban on hunting, while others argue hunting is a cultural tradition and say better safety measures, like limiting hunting to certain days, could help alleviate the problem.