Hunter Biden Goes on the Offensive
After months of claims about Hunter Biden's business dealings and his now-infamous laptop, the president's son has mounted a legal challenge calling for a probe against allies of former President Donald Trump and others who have made public allegations about him.
Lawyers for Biden on Wednesday wrote to the Department of Justice (DoJ), the Attorney General of Delaware, the IRS and Fox News. The various letters called for a federal and state investigation of people he has accused of accessing or disseminating personal data, and threatened Fox News presenter Tucker Carlson with a defamation suit.
It is the first time Biden has gone on the offensive over the controversy, which Trump confidants attempted to use to hurt Joe Biden's prospects of becoming president in the run-up to the 2020 election.
The laptop made headlines after the New York Post claimed emails found on it—after it had been taken to a computer repair shop in Delaware—related to shady business dealings overseas. The story fueled speculation concerning a conspiracy theory that the then-vice president had intervened on his son's behalf to protect him from a corruption investigation in Ukraine.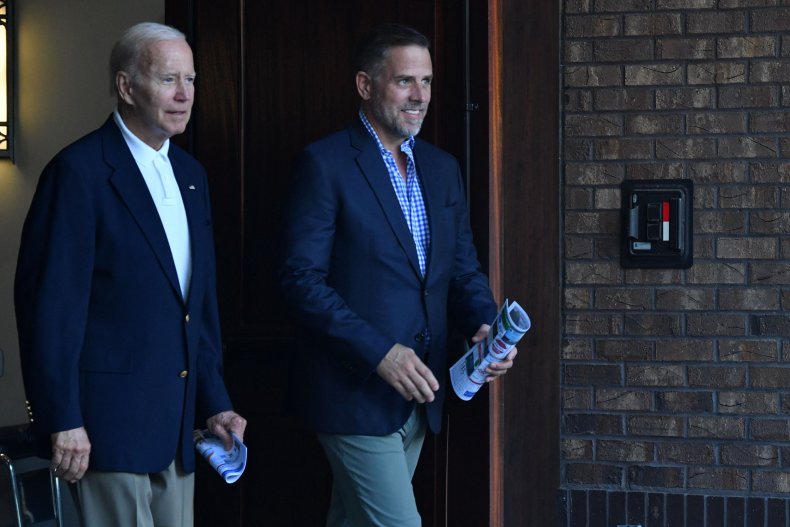 The president denied the veracity of the story at the time. Hunter Biden speculated in 2021 that the laptop could have been stolen, that he was the subject of a hack and that Russian intelligence could have been involved.
On Wednesday, Abbe Lowell, a lawyer acting on behalf of Biden, penned lengthy requests to prosecutors calling for an investigation into individuals "there is considerable reason to believe violated various federal laws in accessing, copying, manipulating, and/or disseminating Mr. Biden's personal computer data."
He named Rudy Giuliani, the former New York mayor and Trump's former legal advisor, his attorney Robert Costello, former Trump advisor Steve Bannon, former White House aide Garrett Ziegler, Jack Maxey, a whistleblower credited with disseminating copies of the laptop's hard drive, John Paul Mac Isaac, the computer shop owner who has since published a book about his possession of the laptop, and Yaacov Apelbaum, CEO of XRVision, a facial recognition firm.
"The actions described above more than merit a full investigation and, depending on the resulting facts, may merit prosecution under various statues," Lowell wrote. "It is not a common thing for a private person and his counsel to seek someone else being investigated, but the actions and motives here require it."
The DoJ, which is still believed to be investigating Hunter Biden over his taxes, is under no obligation to act on the requests outlined in the letter.
Newsweek has contacted the IRS and the office of Kathy Jennings, the attorney general of Delaware, for comment. The DoJ declined to comment.
Bryan Sullivan, another lawyer acting for Biden, has written to Carlson and Bernard Gugar, Fox News' legal counsel, accusing the presenter of making "false and defamatory statements" and demanding an immediate retraction "by spending a significant amount of air-time" withdrawing them.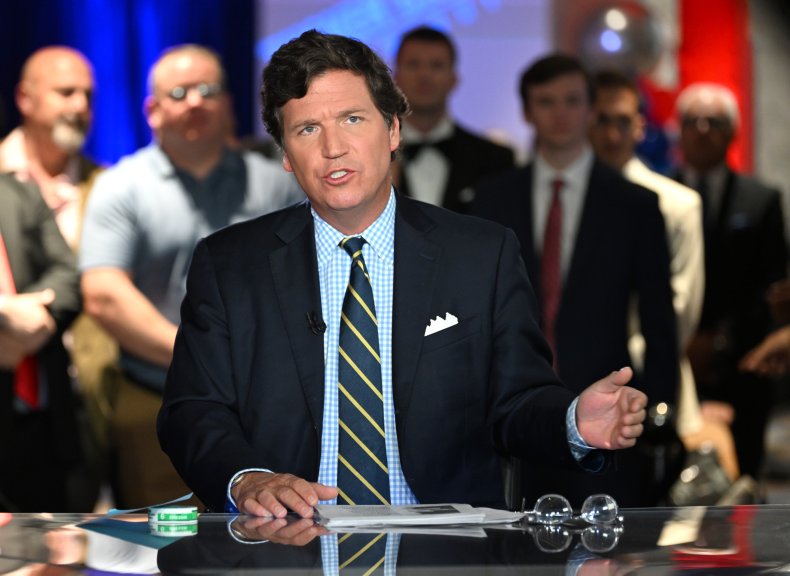 Listing a series of claims about Hunter Biden made by Carlson on the news network, Sullivan also called for an on-air apology and said failure to act on the requests would result in "potential litigation" seeking damages.
Newsweek has contacted Carlson and Gugar for comment.
The legal letters signify a more aggressive strategy against the claims made about Hunter Biden. They come ahead of a February 8 House Oversight Committee hearing that will look at claims by Twitter's new CEO, Elon Musk, that the company previously made efforts to limit access to content regarding Biden's laptop.
Those named in the letters have belittled the challenge. Costello told various outlets that they constituted a "frivolous legal complaint" designed to "intimidate." He added that the letters "reek of desperation."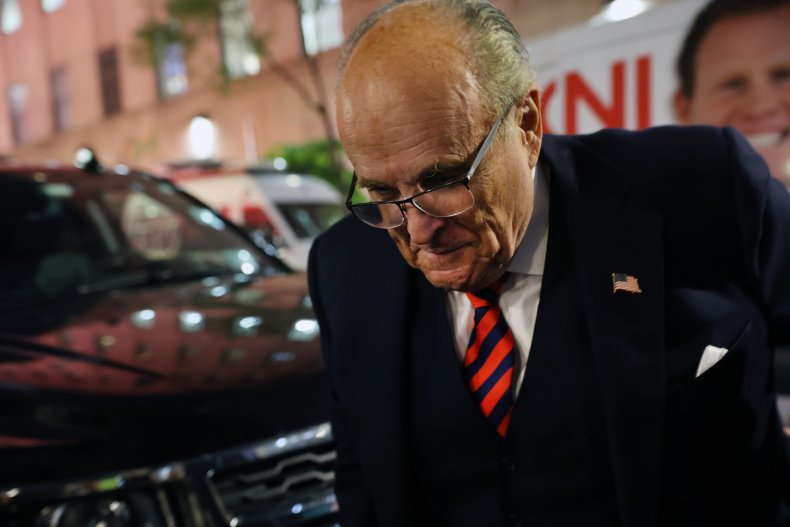 Brian Della Rocca, a lawyer representing Mac Isaac, told Bloomberg: "After skimming the letters, the only thing I see is a privileged person hiring yet another high-priced attorney to redirect attention away from his own unlawful actions."
Ted Goodman, a spokesperson for Giuliani, suggested Hunter Biden was attempting to silence the former Trump advisor. He said: "Raising concerns now, after so many years, indicates just how devastating the texts and videos from Hunter's laptop truly are."
Newsweek has contacted Apelbaum for comment via XRVision. Contact details for Bannon, Ziegler and Maxey could not be immediately found.
Update 02/02/23 at 12:11 p.m. ET: This article was updated to note that the Department of Justice declined to comment.