Hunter Biden-Linked Ukraine Firm Hacked by Russian Agency That Targeted Clinton Campaign
Russian hackers infiltrated computer records at the Ukrainian gas company Burisma and may have been searching for information on both former Vice President Joe Biden and his son Hunter, who served on Burisma's board of directors, according to The New York Times. The story was also corroborated by The Washington Post.
Potentially damaging information about the Bidens was the subject of an April 2019 phone conversation between President Donald Trump and Ukrainian president Volodymyr Zelenskiy. Trump's alleged request for a quid pro quo from Zelenskiy—an investigation into the Bidens in return for financial aid from the U.S.—was one of the central issues that caused an investigation into Trump which led to his impeachment.
Exactly what information was obtained from Burisma Holdings has yet to be disclosed.
Hackers from the Russian military foreign intelligence agency, the Main Intelligence Directorate (GRU) employed phishing emails to obtain Burisma computer access credentials. They also created false sign-in websites for Burisma subsidiaries.
"In this campaign the GRU specifically sought the email credentials of employees at Burisma Holdings and its subsidiaries and partners," read a brief from cybersecurity company Area 1, which had been monitoring GRU activity. "Phished credentials permit the GRU to masquerade as specific email users and access data contained within email accounts."
This recent hacking attack allegedly began as impeachment proceedings were beginning in November 2019 and was allegedly perpetrated by the same Russian spy organization which stole emails concerning Hillary Clinton's presidential campaign in 2016.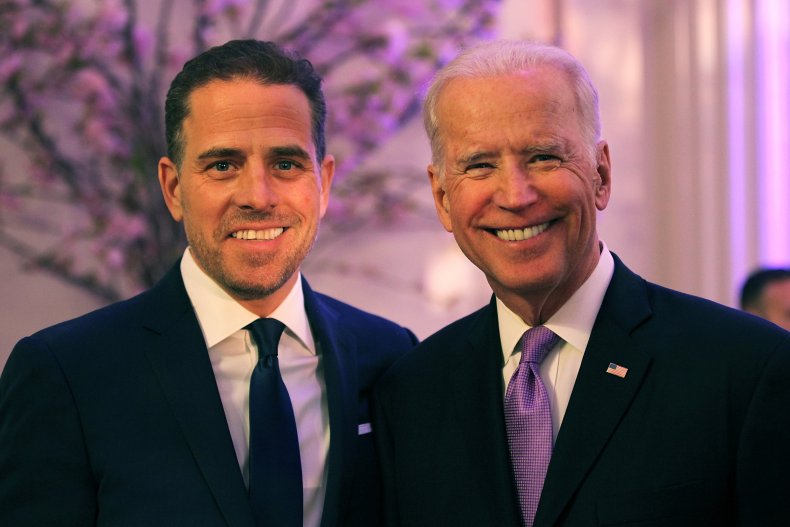 "Our report is not noteworthy because we identify the GRU launching a phishing campaign, nor is the targeting of a Ukrainian company particularly novel," said Area 1's statement. "It is significant because Burisma Holdings is publically entangled in U.S. foreign and domestic affairs. The timing of the GRU's campaign in relation to the 2020 U.S. elections raises the spectre that this is an early warning of what we have anticipated since the successful cyberattacks undertaken during the 2016 U.S. elections."
Monday on The Rachel Maddow Show, both House Intelligence Committee Chairman Adam Schiff and Senate Minority Leader Chuck Schumer said they had no advance knowledge of this recent hacking event and only learned it about from the press.
"I have to say, Rachel, I'm distressed to see this for the first time in a newspaper report," Schiff told Maddow. "If the intel community is aware of this, that should have been brought to our attention by now."
"This is exactly what Bob Mueller warned about in his testimony," Schiff said, "that the Russians would be at this again. [The Russians] appear, if this reporting is correct, to be in the midst of another hacking and potentially another dumping operation designed to influence another election in Donald Trump's favor."
"The other thing that is apparent from this, if this reporting is correct," Schiff continued, "is the message that Vladimir Putin has gotten is not to stay out of American elections, but you're welcome to get involved in American elections as long as it helps Donald Trump."
Schumer also told Maddow he had no prior knowledge of Russians hacking into Burisma.
"It is news," Schumer said, "and it shows the great need for election security. Again, to have the Russians interfere on the side of the same person, and intelligence agencies showed they interfered in the 2016 elections for President Trump, is appalling and eats at our democracy."
Hunter Biden-Linked Ukraine Firm Hacked by Russian Agency That Targeted Clinton Campaign | Politics