32-Year-Old College Dropout Refuses to Leave Dorm Room
A 32-year-old woman is reportedly refusing to leave her college dorm room on Manhattan's East Side, despite not being enrolled in any classes at the school for nearly two years. Hunter College has now taken legal action against the woman, who has not paid her room and board.
Lisa Palmer enrolled at New York's Hunter College in 2016 and was pursuing a major in geography before dropping out. Despite no longer attending classes, Palmer has remained in the school's dorms on 425 East 25th Street. The school's administration has sent her increasingly stern eviction notices as she has "racked up a staggering $94,000 in unpaid residence hall charges," according to the lawsuit first reported by the New York Post.
"As of today, June 7, 2016, you are still in occupancy of the aforementioned room," Michell Quock, assistant director of Hunter College residence life, wrote in a letter to Palmer two summers ago.
The eviction lawsuit filed in Manhattan Supreme Court this week against Palmer centers on her refusal to leave Room E579 despite having failed to enroll in classes for two years. She first enrolled at Hunter College in 2010 after a brief attempt at being a student at St. John's University in nearby Queens.
The school's website states that single rooms in the Brookdale Residence Hall cost $6,000 per school year.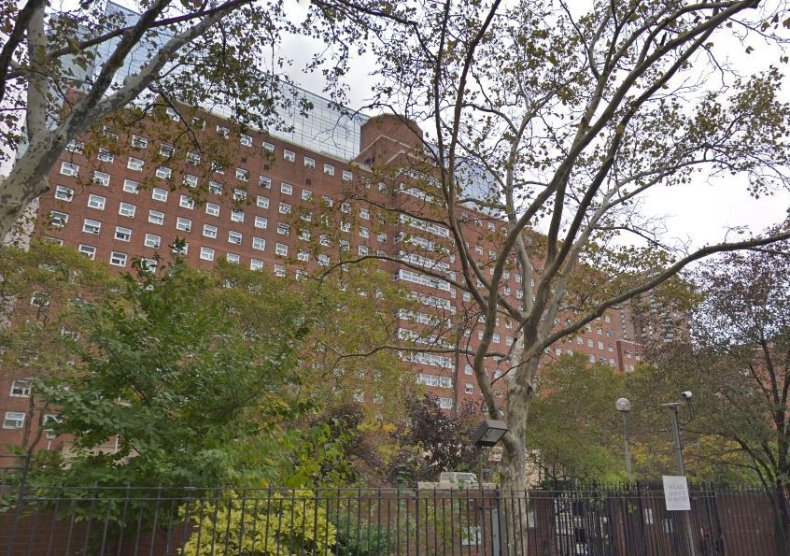 Palmer insisted to the New York Post that she feels "very isolated" in the dorms and complained that the school moved her to a wing in which she feels "really lonely" as a person living in a dorm in her 30s. She also claimed that the school refused to let her register for classes since the fall 2016 semester because she approached school administrators with a discrepancy about her housing and tuition bill.
The lawsuit notes the longtime school policy that the dormitories are only for full-time Hunter College students that are maintaining a minimum grade point average and keeping up-to-date on all room and board fees.
Palmer, however, insists the school's incessant eviction notices started out as a "miscommunication" between herself and housing administrators.
"But after I met with the dean I felt that they were starting to treat me unfairly. It was like, 'Get out,'" she told the Post.
An additional failed attempt was made by school attorneys to remove her from the dorm last fall. "THIRTY DAY NOTICE OF TERMINATION. You are required to vacate and surrender the premises on or before October 31, 2017, at 12 p.m."
Palmer remains defiant in defending her place in the dorms.
"I plan on fighting the lawsuit and while I fight it, I'm going to stay," Palmer added.