Hunter Keeps Poll Lead Despite Indictment, as Opponent Campa-Najjar Fights 'Terrorist's Grandson' Label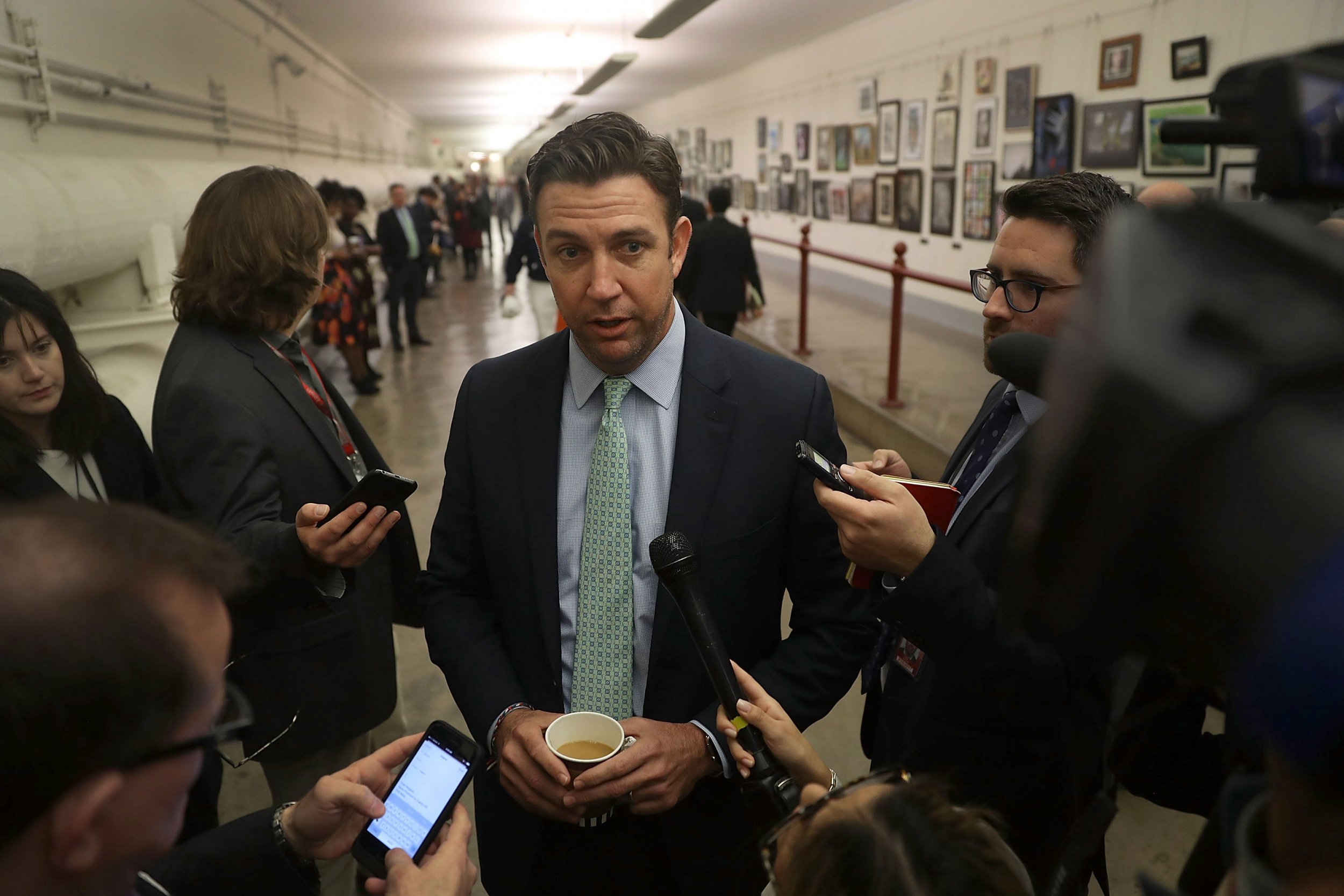 Republican Representative for California Duncan Hunter has managed to hold onto an 8-point lead over his Democratic opponent, Ammar Campa-Najjar, despite having been indicted on charges of misusing campaign funds, a new poll has shown.
The poll, which was released by Survey U.S.A. on Monday and was undertaken between August 22 and 26, immediately after Hunter's indictment, found that 47 percent of likely voters in California's 50th District plan to cast their ballot in Hunter's favor, compared to 39 percent who say they plan to support Campa-Najjar if given the choice between the two candidates.
Both Hunter and his wife Margaret were indicted last week after being accused of misusing at least $250,000 in campaign funds from 2009 for personal expenses.
They have been accused of using a portion of the funds to finance trips to Italy and Hawaii, as well as for their children's tuition and dental treatment.
Both Hunter and his wife have pleaded not guilty to the charges against them, with the congressman dismissing the charges as a "witch hunt" he alleges is being carried out by the Department of Justice.
The Republican's indictment has propelled Democrat Campa-Najjar to prominence as challenger to Hunter in a district that was won by President Donald Trump by 15 points in 2016.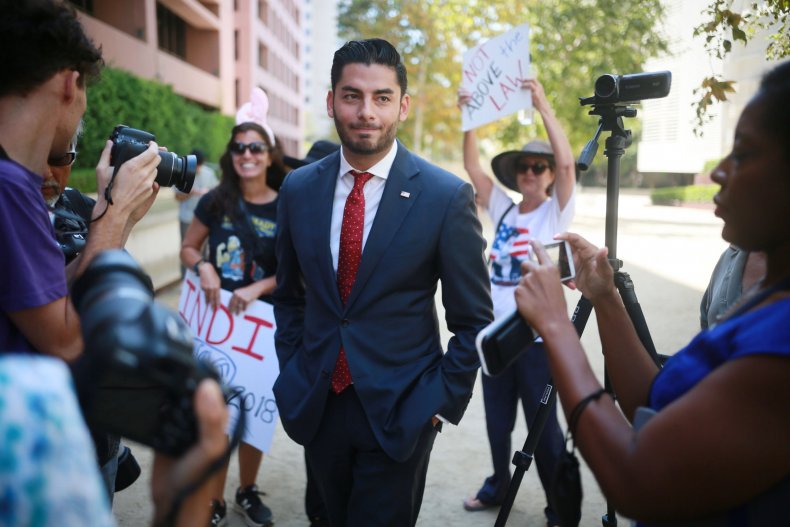 Campa-Najjar, who is the first Latino-Arab American to launch a Congressional run, has railed against critics who have sought to label him as the "grandson of a terrorist."
Fox News referred to the Democratic candidate in this way in a recent headline, joining a number of right-wing outlets that also emphasized that Campa-Najjar is the grandson of Muhammad Yusuf al-Najjar, a member of the "Black September" organization who was killed by Israeli forces in retaliation for the massacre of 11 Israeli athletes in Munich, West Germany, in September 1972.
Campa-Najjar, who has disavowed the actions of his grandfather, has accused news outlets of using "xenophobia" and "distorting facts" to "play identity politics."
"This is another ploy from out-of-touch forces, who play identity politics and don't want to talk about the issues," the candidate told The Independent in an interview. "Obviously, people make a lot of assumptions about me that are not accurate."
Read more: Representative Duncan Hunter refuses to resign, blames "leftist government folks" and own wife
"When it comes to my distant relative—who died 16 years before I was born—he influenced my thinking as much as he did yours, which is not at all," he said.
"I knew him as much as you did. So it really is kind of a non-sequitur. It plays on xenophobia and distorting facts and it really has no bearing," the candidate added.
Campa-Najjar has received endorsements from Bernie Sanders's political action group, Our Revolution, as well as from President Barack Obama, whose White House Campa-Najjar served under.