Hunter Stranded in Woods Led to Safety by Drones: Sheriff
A stranded hunter was led out of the woods of Eastern North Carolina on Saturday after local authorities deployed remote-controlled drones.
The hunter, whose name and age have not been released to the public, became lost in the woods of the Pulp Road Game Lands in Winnabow, North Carolina, the Brunswick County Sheriff's Office reported via a Facebook post. While details about his identity were withheld, the post referred to him as "young" several times.
In response, the sheriff's office deployed its aviation and drone units, and was promptly able to locate the hunter from the sky. From there, the drones were used to lead officers with the North Carolina Wildlife Resources Commission to the man, with officers eventually bringing him to safety on all-terrain vehicles.
"Thankfully, the young man was okay—exhausted from the scary experience—but unharmed and very grateful!" the sheriff's office's Facebook post read. "Job well done by our 911 Telecommunicators who got first responders where they needed to be to locate this young man. Their voices were likely very comforting and reassuring to him as he waited for help."
Winnabow is located roughly 15 miles outside of Wilmington, North Carolina.
Newsweek reached out to the Brunswick County Sheriff's Office for comment.
Despite their experience trekking through wildernesses, there is no shortage of recent stories about hunters getting lost in nature. Unfortunately, most cases do not resolve as smoothly as the one in Winnabow.
In November, the Tri-City Herald reported that a hunter, Michael Edward Abernethy, 56, was found in rough shape a day after going missing in the Juniper Creek Game Land section of North Carolina's Green Swamp. Upon his recovery, the Columbus County Sheriff's Office said that he was "cold, hungry, and dehydrated."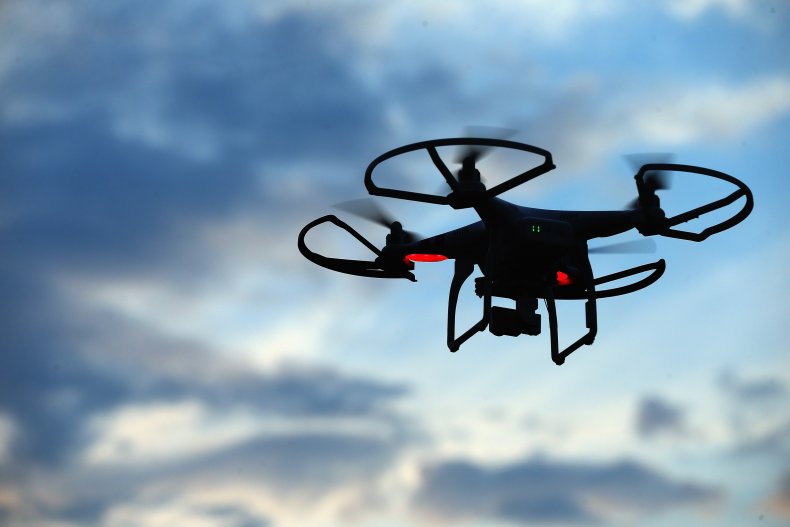 There had been a great concern among Abernathy's family after it was learned that he had gone missing, as he had not packed the proper necessities to stay overnight in the wilderness, including most crucially, a coat. The family had been on vacation in the nearby resort town of Myrtle Beach when the incident occurred.
Around the same time, on November 22, a man went missing in Tennessee's DeKalb County after getting separated from his friend, the Herald reported. The man had initially returned to his vehicle due to a medical condition, while the friend went out searching for an animal that his dog had caught the scent of. After resting, the man went to look for his friend, but ended up getting lost for two days.